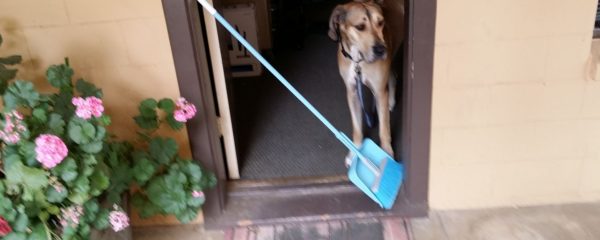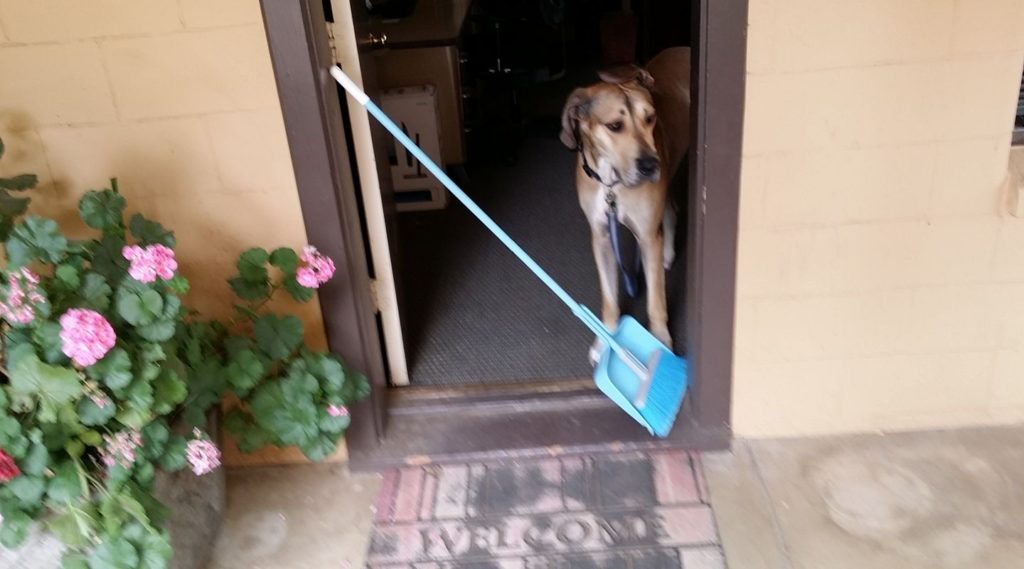 Received this cute photo from Laura and Dan, new parents to Logan.
"We have a new thing now, he won't get in my car at 5 pm when we are ready to leave work. He can be the most stubborn thing when he wants. I had three people try to get in the car. Come to find out, if I move my car to the shade, turn the a/c on and let the vehicle cool down, he will jump right in. If too hot, no way! When I bring Logan to work and I want to keep the front door open for cool air, I just put that broom in the photo across the doorway and Logan will not cross it! I think he knows he could if he wanted to, but he is a good boy."
Thanks to Laura and Dan for this update.