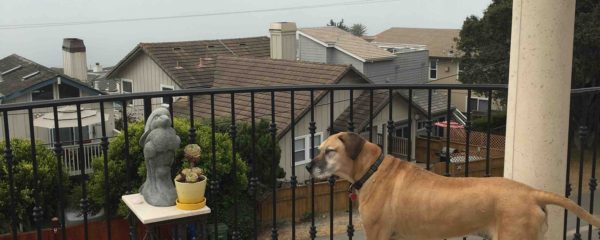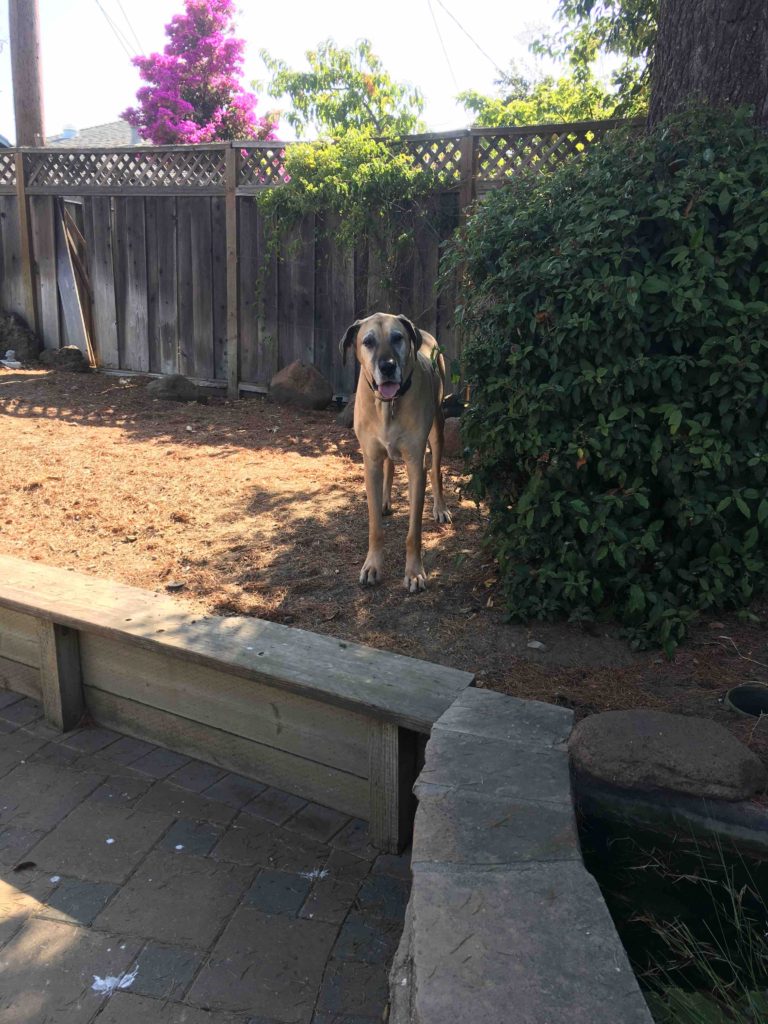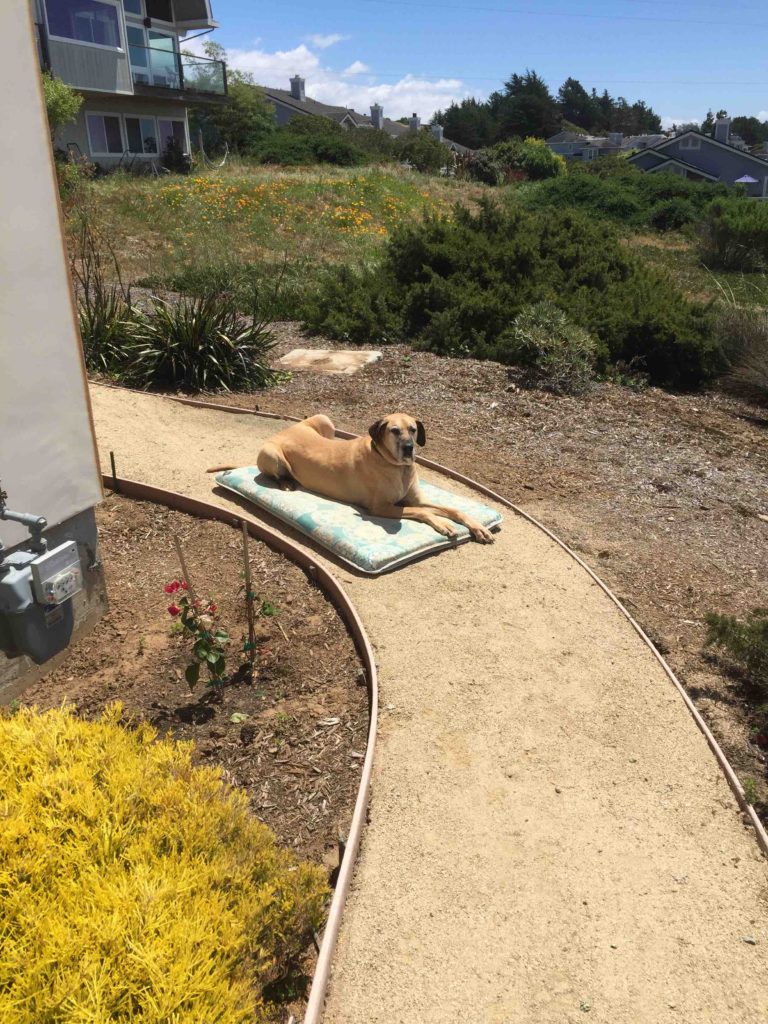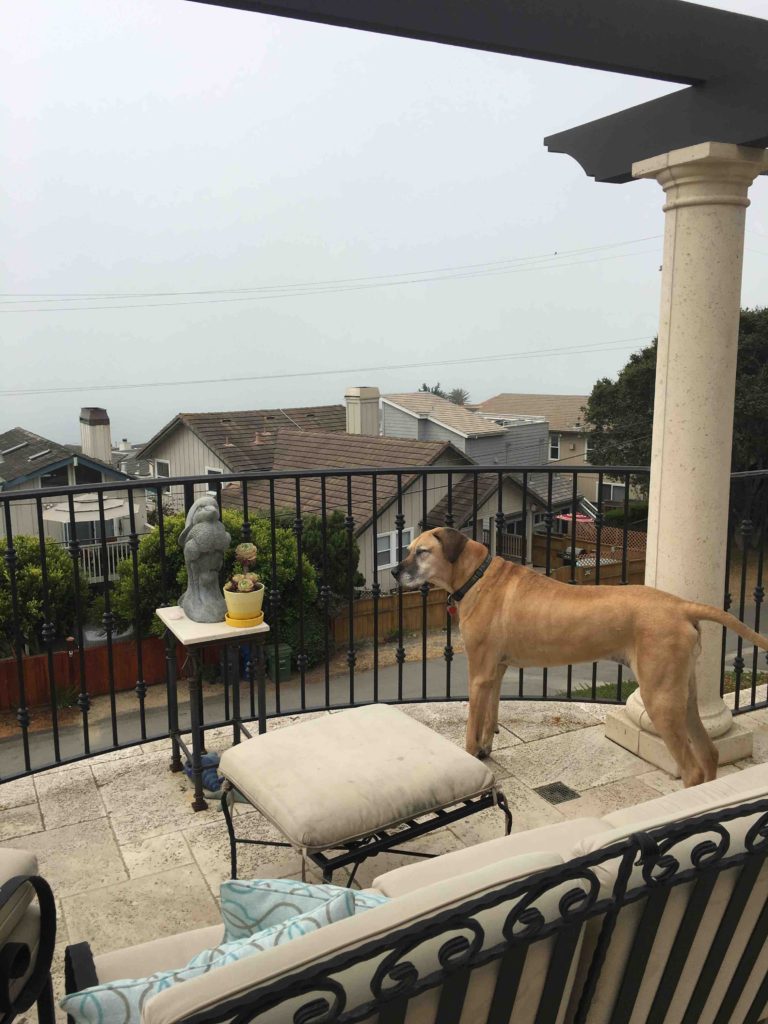 Melissa wrote to us this sweet note to let us know of the passing of her beloved Olympia. Here is what she wrote to us:
"We adopted Olympia as a private adoption advertised on GDRNC website. She was about 5 1/2 years old when we got her and she passed six years later on 8/12/17. We knew she was a special soul the moment we met her. LOVE. We adopted another Dane vis a friend three years ago – a one year old harlequin Dane mix called Ruby – Ruby gave Olympia renewed life and joy for the last three years. Ruby definitely misses Olympia just like us!"
The happy ending to this tribute is that Melissa and her husband Don just came and adopted "Hank" from us last week. So now Ruby has a friend again!