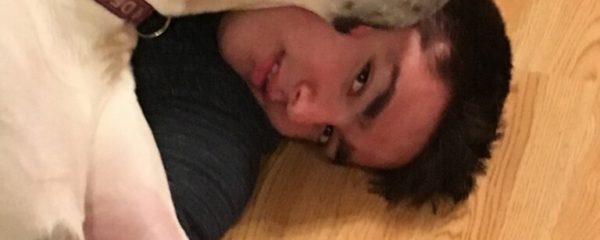 Not to be confused with brindle Lucy just adopted, these are wonderful photos of another Lucy. Her owner, Jenna, wrote this to us about Lucy:
"Just wanted to let you know that Lucy is doing great and is a wonderful addition to our family. She has adjusted well to her new surrounds and is super loveable. We love her dearly and thank you for the opportunity to adopt her."
Lucy is a sweet, deaf girl adopted in March of 2017. Thanks to Jenna for taking on a special needs girl!