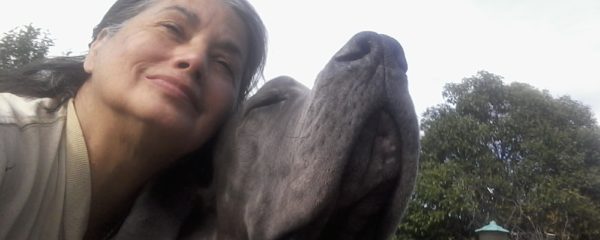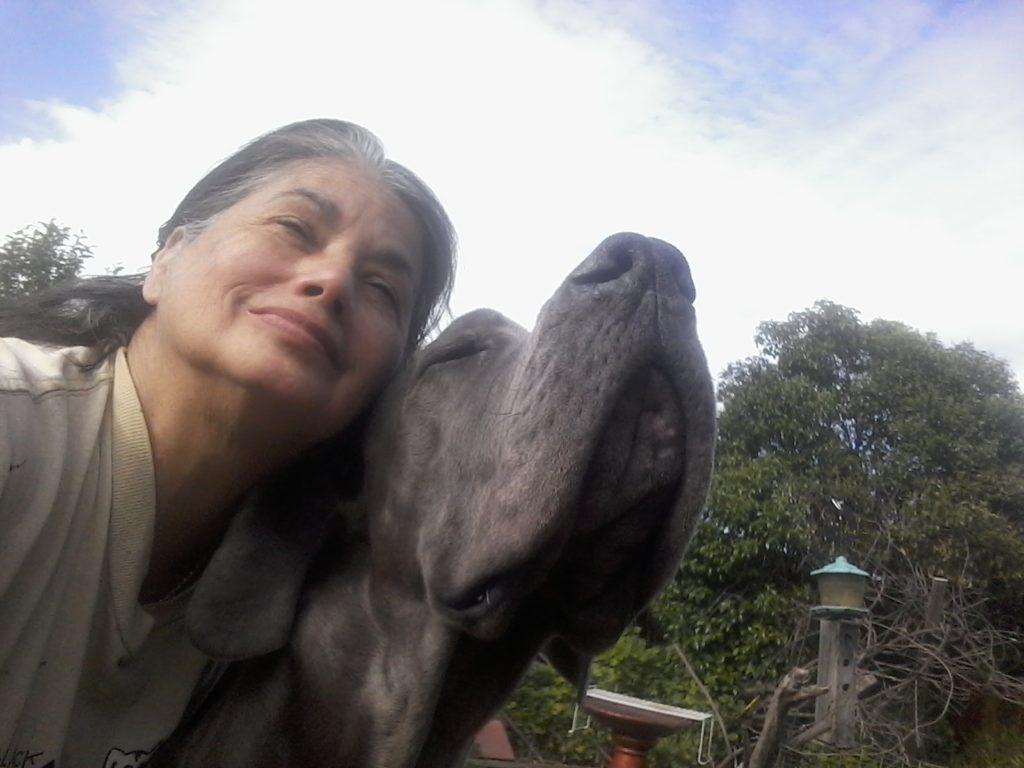 Lucky Benjamin to have been adopted by the Moraes family! Kathy sends us frequent updates on how this big blue guy is doing, just as she did for her beloved Sasha.
Here is some of what Kathy wrote to us about Benjamin Bleu:
"Two weeks ago my husband Joseph and I drove to GDRNC and this here handsome young Dane adopted us – – captured all our hearts with his gentle nature and heart – – adores belly rubs and rollin in the grass and taking walks around the neighborhood. Playful and happy, loves squeak toys and giant nylabones, carrying one nearly wherever he goes. He is getting along more and more with all his feline brothers and sisters and doesn't know what to make of his aquatic family members in the aquarium! Just cocks his head to the side watching as she swims as he does with the animals on TV. A funny sound and with a bark and his hiney up in the air as if to say "hey, I want to play". We are quickly learning he has a natural affinity and affection for people and animals alike. His nature of patience and gentleness a gift especially for one as young as he."
Thanks Kathy and Joe for giving this gorgeous boy a permanent, loving home.