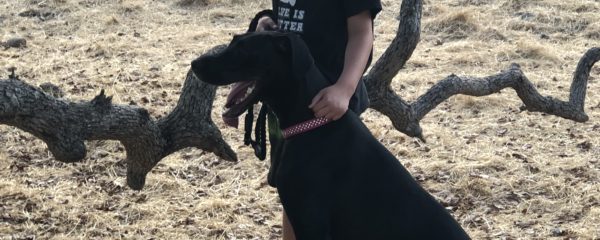 Good news to report! Kaiya (aka Mama dog) now "Molly", was adopted and is doing well. Here is what her new owner Casey wrote to us:
"Kaiya, aka Mama Dog, now Molly, loves Buddy and my boys. She slept with my youngest throughout night one. She's a sweet girl and loves running around the house and backyard. She's so gently my youngest was able to walk her on a leash, unlike buddy. Ha. Just a little update. And she's drinking and eating well as well."
Thanks Casey for sending us this nice update and photo. How nice to see an adopter look past a physical issue and see the sweet girl inside.