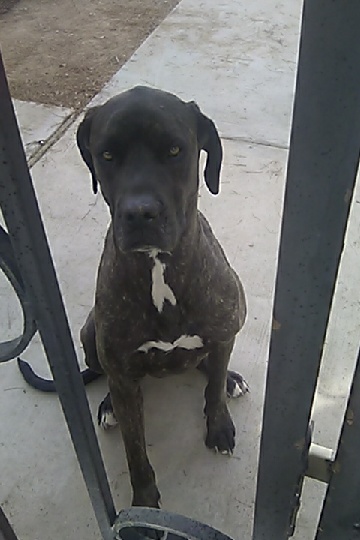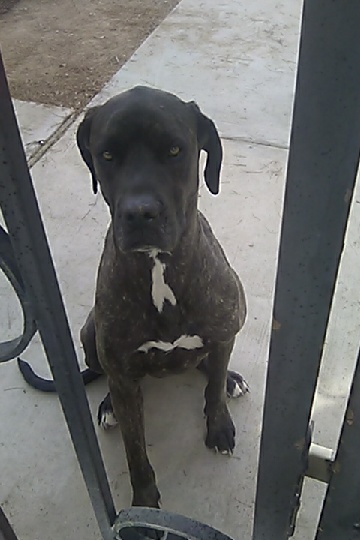 Lola is a tgree year old Great Dane/Staffordshire terrier mix. Spayed, current on vaccinations and housebroken. Her owner has lost her job and her home and is currently living with relatives who do not want a big dog in their home, so she is desperate to find a temporary foster home for Lola.
She is skittish at first meeting new people, men especially or people with hats or sunglasses, but warms up once she gets comfortable. Slow intro to new people is a must. She wants to be an only child as she is not comfortable with new dogs. She currently lives with two other dogs but she has known them her whole life so all is good. So Lola would need a foster home with no other pets. She is very sweet with her people but as we said previously, would take some time to get comfortable with a new family.
If interested in finding out more about Lola or meeting her please contact her owner Carly at (909) 496-9641.