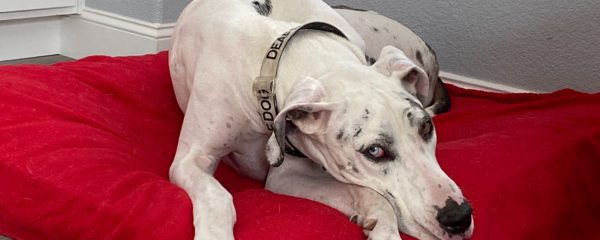 Goliath was adopted by Matt and Sara, who were on our "waitlist" (one good reason to get on the list!). They already had Max, also deaf, and fell in love with Goliath. Here's what they shared about Goliath:

11/16  Goliath came and joined Max today (they really are bookends, they make a pretty pair!) . We will keep in touch for sure!
11/18  They are fast friends-mid-morning yard patrol and then nap time.