Category: "Happy Homes"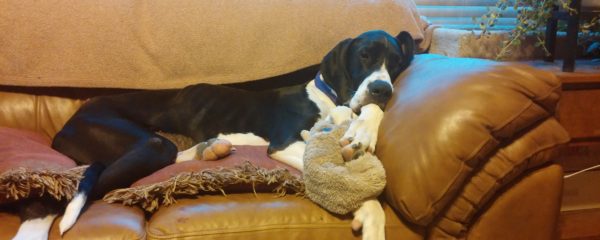 Thank you Cindy, for sending us these relaxed photos of Maggie!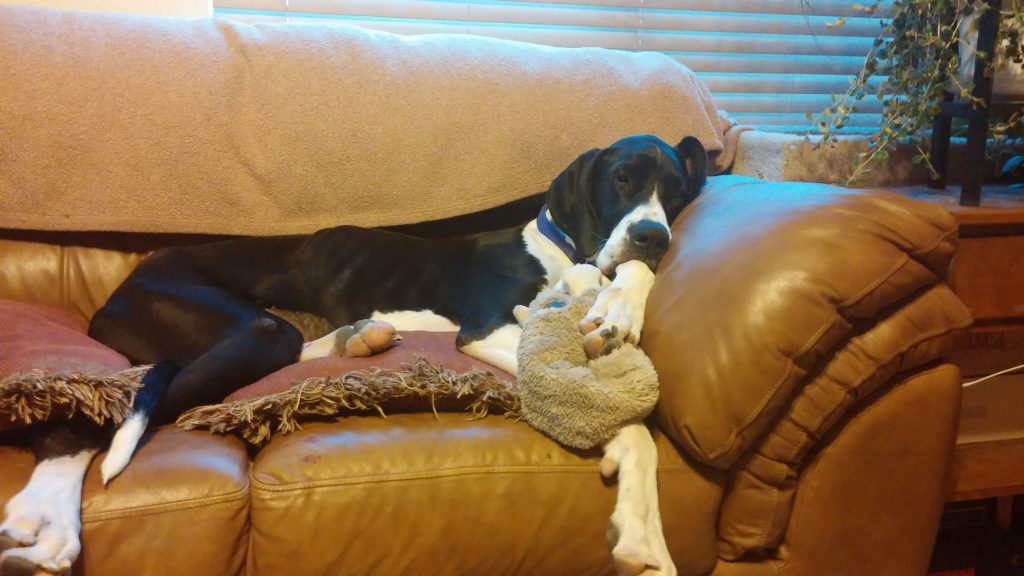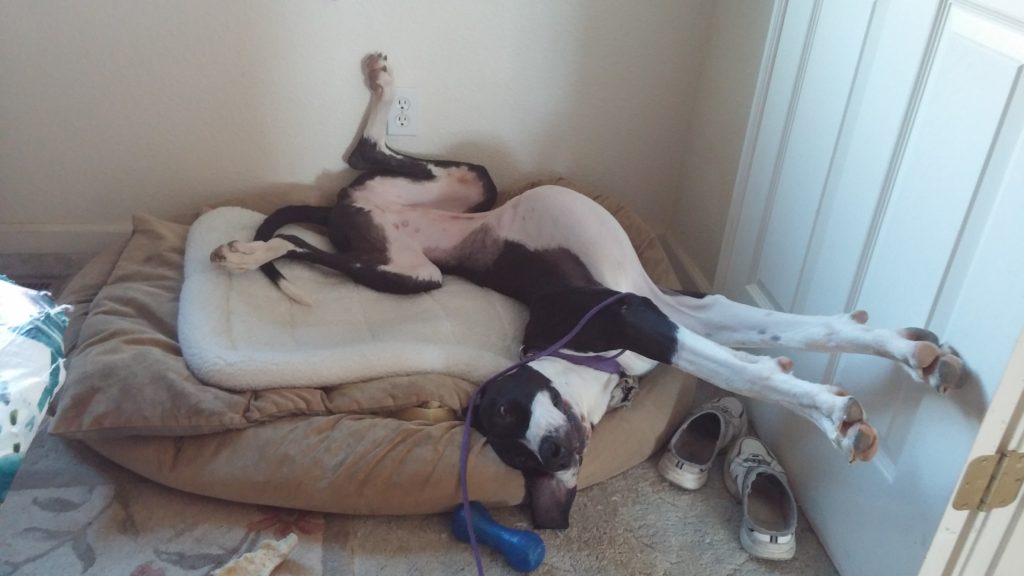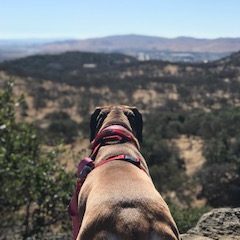 Brina's owners, Andrew and Glen, sent us these sweet photos with the note below:
"It's been 6 months since we brought Brina into our pack. At first I have to admit, I was wondering if it was going to work out. There were days she would pee in the house, opening doors trying to escape, skittish about certain things and then through patience and lots of love, we can say she is acclimated to our life. She and Harvey are two peas in a pod. I often wonder how we got along with just Harvey.
She loves the dog park, especially showing off her skills running. She also loves laying on her bed in front of the fireplace on a cold night. She loves sneaking into bed and keep it it warm for us.
There are still some things to work on, like her fear of water and pooping on the concrete right next to the grass. Alas we are patient and know it will all work out.
I guess the point of this email is to thank you for placing such a broken baby with so much potential in our loving home."
Happy New Year!
Andrew and Glen Chadwell
This is a good narrative to read if you are considering adopting a rescued dog. Many people contact us wanting to adopt a "rescue", but want that Dane to be totally trained, no issues, and fit seamlessly into their lives. They want to be able to say they adopted a "rescue", but really don't want to put in the work needed. Andrew and Glen, who previously had adopted Sabrina from us, knew the challenges but were up for the work it took to make their girl Brina the kind of dog they wanted (almost!). These are the kind of adopters we look for when placing a Dane in a new home. Are you up to the task??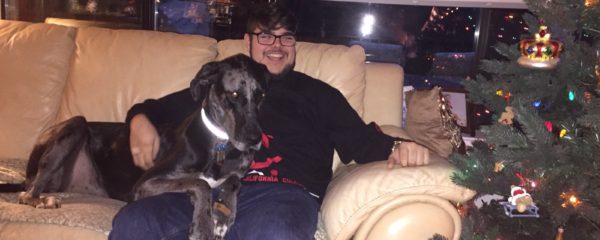 Dorothy and Russ sent us Maggie's (formerly Mariah) first Christmas photo since adoption.
Thank you Dorothy and Russ for adopting her!
a href="http://gdrnc.org/wp-content/uploads/2017/12/Mariah-aka-Maggie.jpg" class="lightbox" >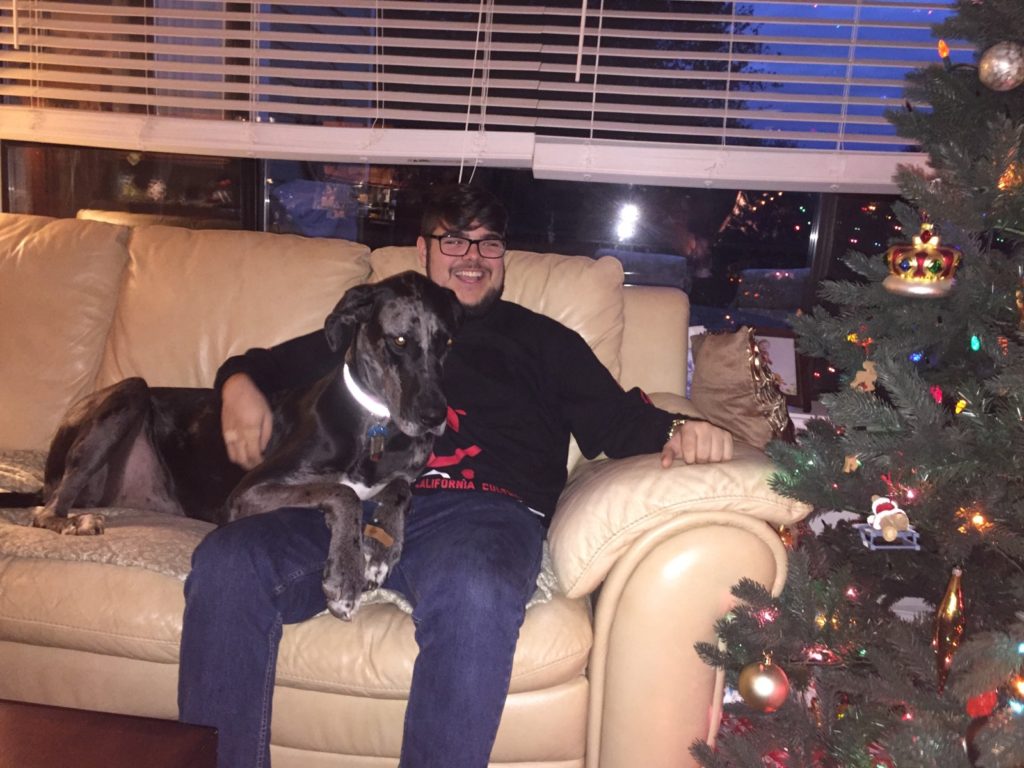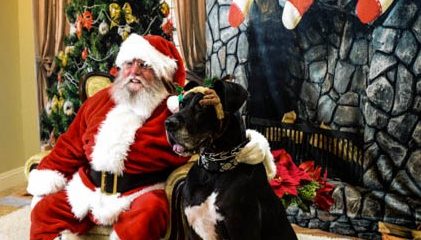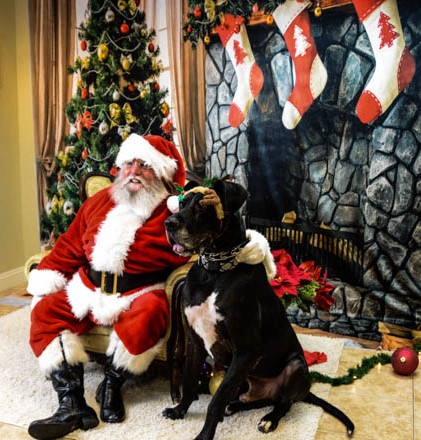 Thanks to the Robnett family for sending us Hanks' official 2017 Santa photo!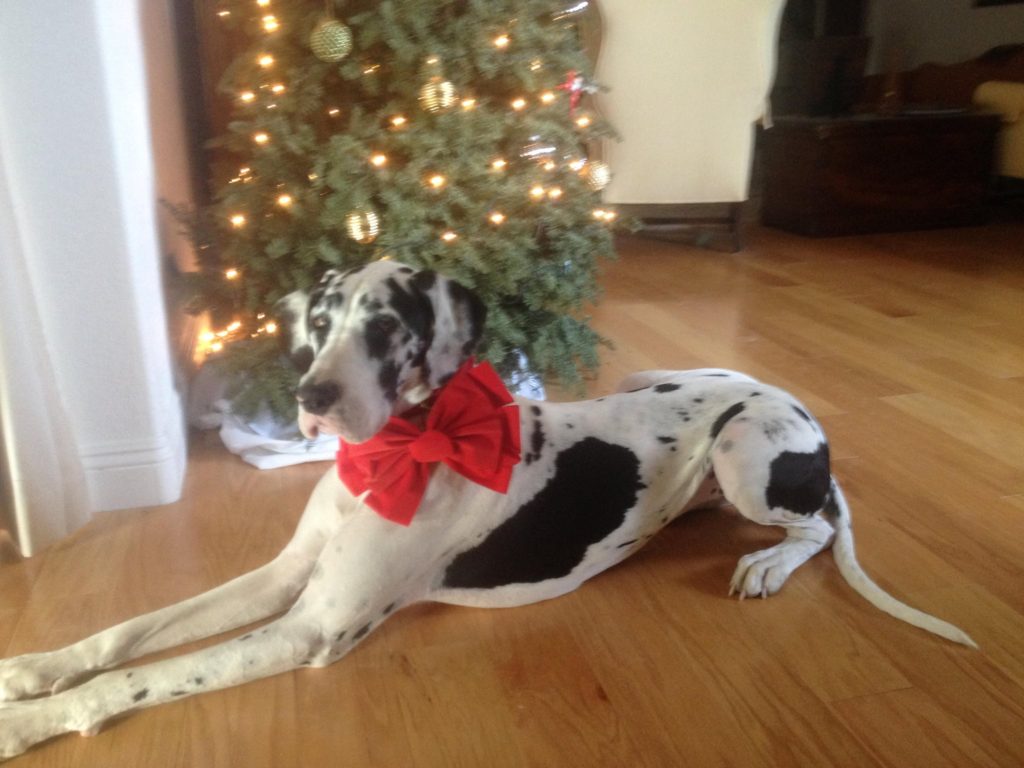 Tealy and Greg sent this cute photo of Riley with the note saying Riley seemed to like the bow around her neck. A few minutes later they emailed me again saying "bow off". That lasted long….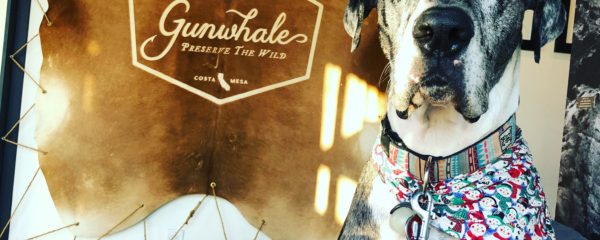 Formerly a Bay Area girl, Penny is now a SoCal dweller. Here is what her people Brian and Hilary wrote to us:
"We recently moved to Venice, CA. We miss our friends in SF but are enjoying the sun and family time we get in Southern CA. Here is Penny the elf with her Grandma in Manhattan Beach. They walked downtown Manhattan Beach and got treats from all the stores. The second picture is in our new apartment complex, where there are hundreds of dogs that get to run around and sniff grass. Penny has lots of friends, her new bestie is a Pit Bull named Honey.
We love going to breweries because they are usually dog friendly, so here is a picture of a recent trip to Newport Beach and we stopped to get a beer."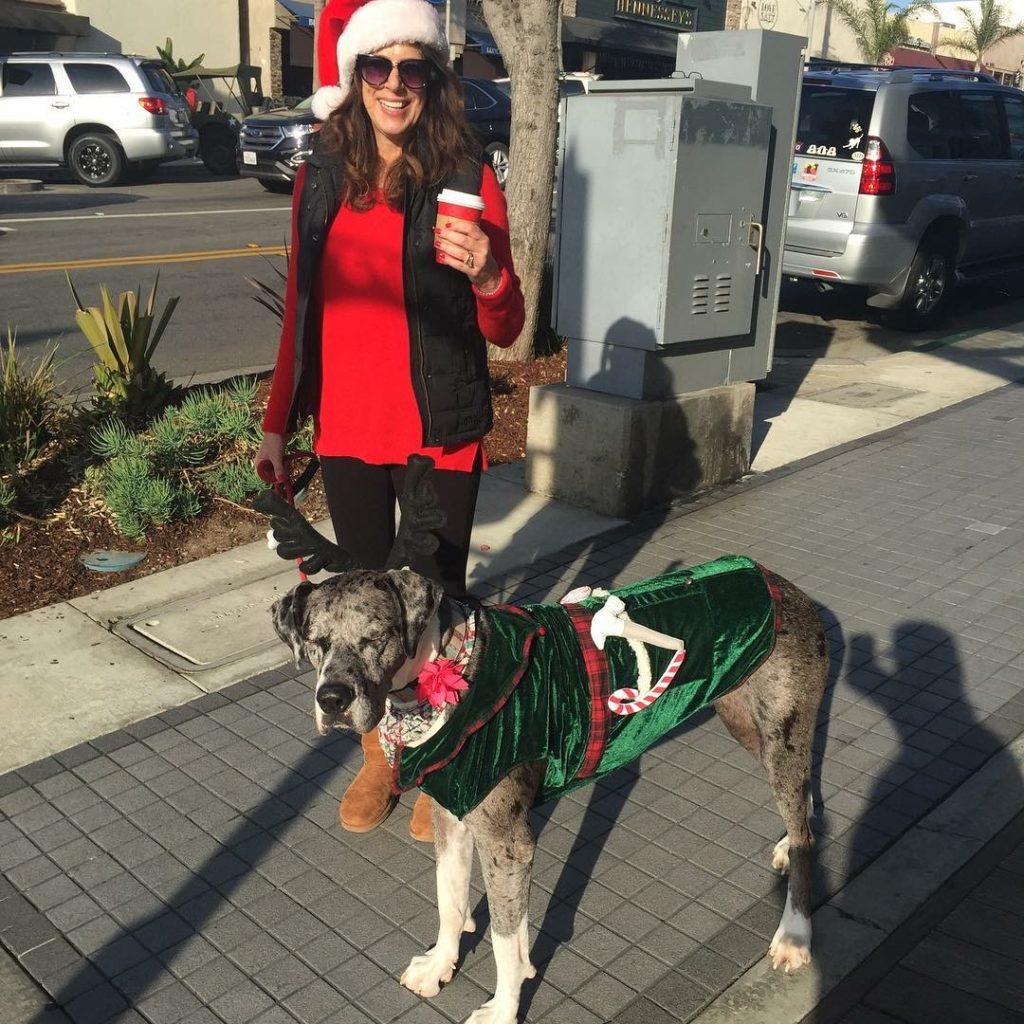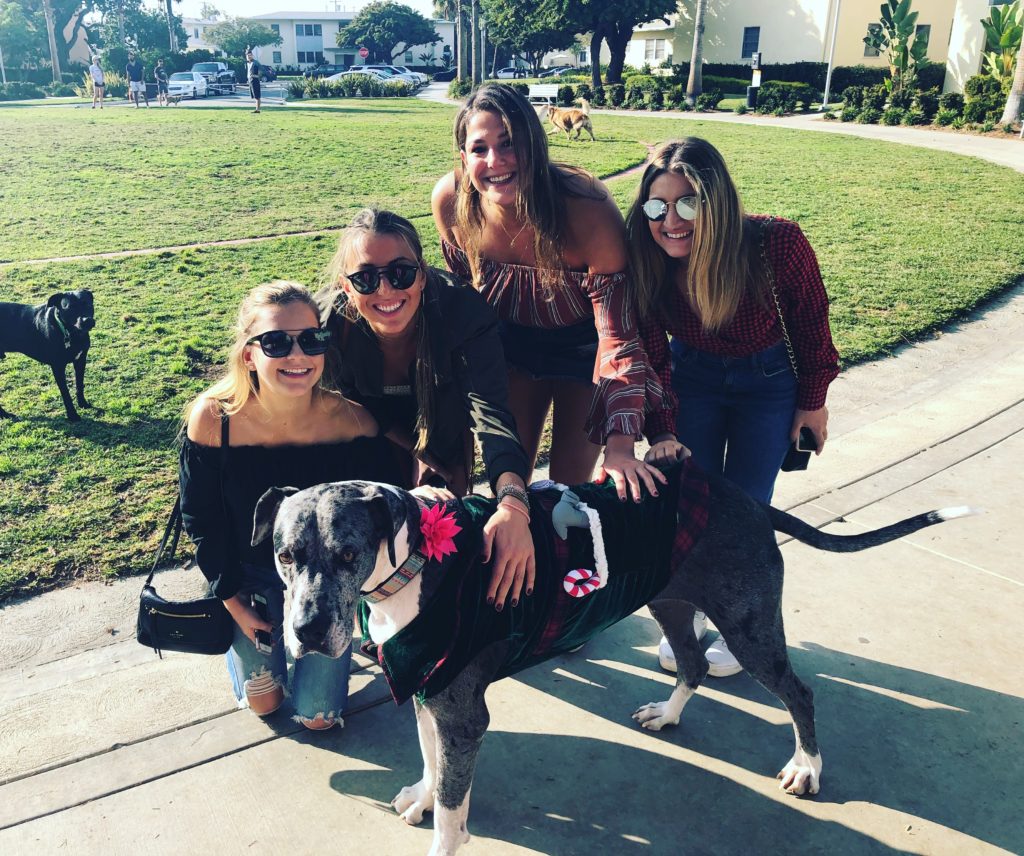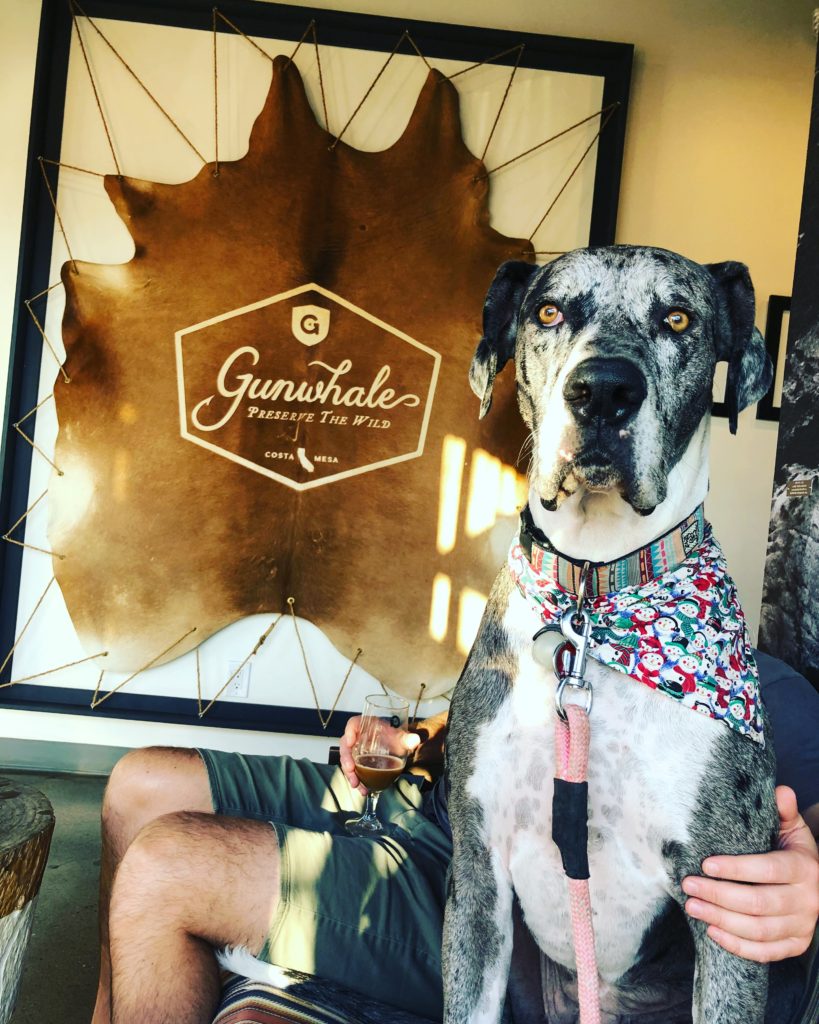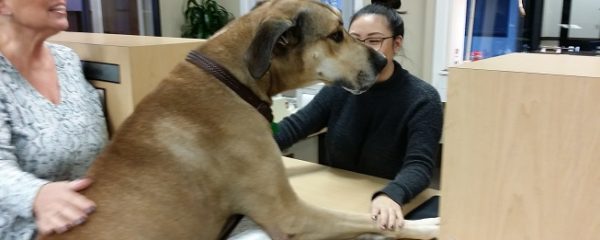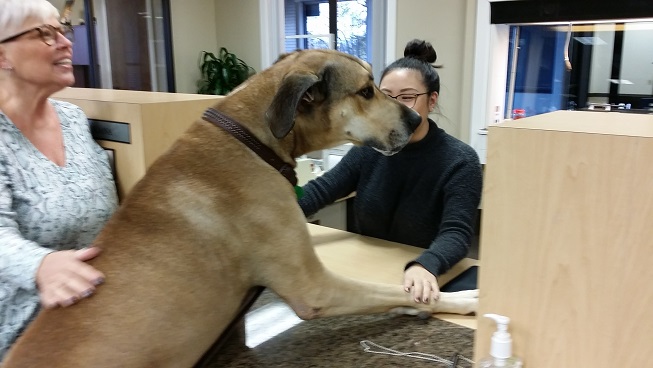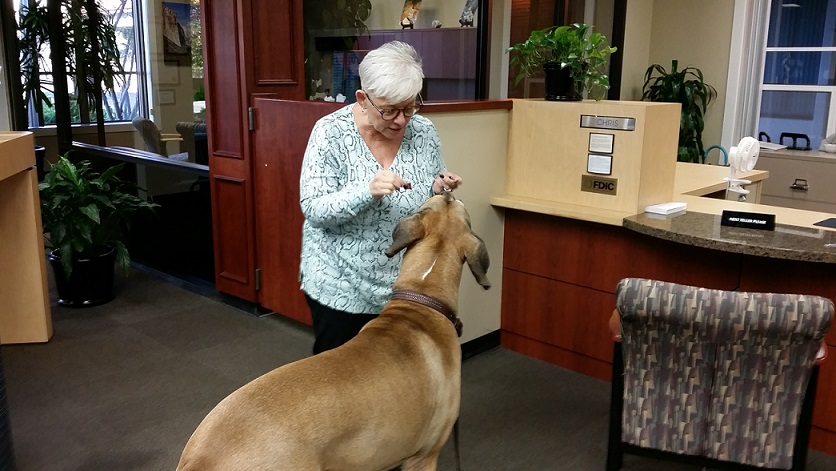 Laura McNicholas, Logan's Mom, sent this photo of her special boy Logan. Logan goes with Laura daily to do her business's banking. When they enter the bank, he immediately heads to the woman who has the treats! Smart boy. They all love him at the bank.
So nice to see wonderful photos like these of Great Danes who were given up by their owners, and now live with people who truly cherish them.
Thank you Laura!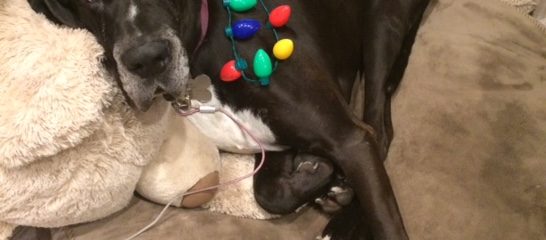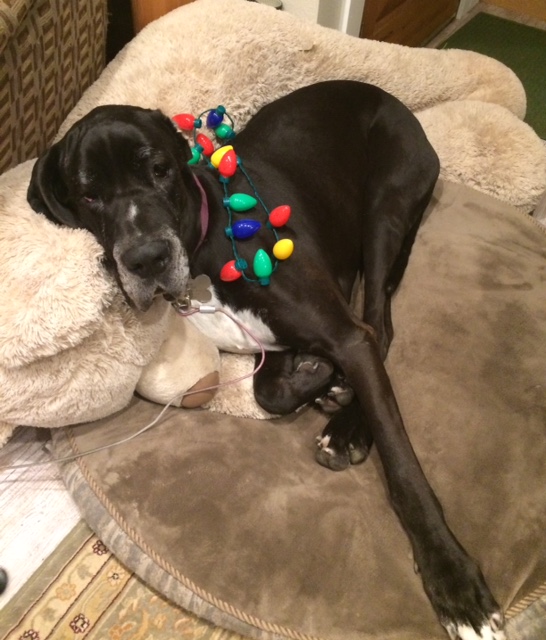 Thanks to Maggie's Mom, Julie Meyer, for this Christmas photo of Maggie. One of the nicest Danes we have ever had come through Rescue. Maggie has had lots of medical issues in her life (just came through a horrid bout with pneumonia), but it never messes with her temperament. Just the nicest, sweetest girl! Julie is also the best owner who continually just deals with whatever comes her way. Thank you Julie!
Merry Christmas to Maggie and Julie!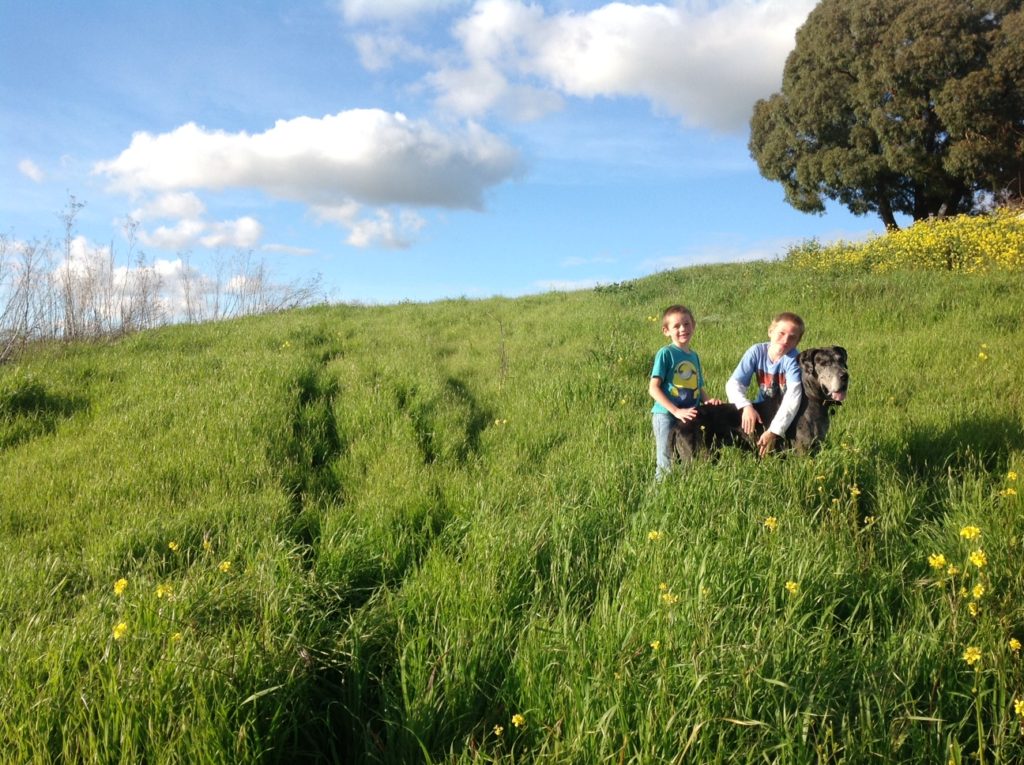 Geoff and Amy Rice sending us this sweet photo of their rescue girl Chloe and their grandchildren. Chloe came in with a horrid case of entropian (inverted eyelids) which caused her eyes to weep constantly, as well as caused her to squint. After we did the surgery on her eyes, the Rice's came to adopt her and give her the kind of a home she was denied in her two previous homes. Thank you again Geoff and Amy!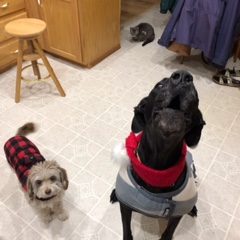 Marsha Hagler sent in this sweet photo of her girl Angie and her friend.