Category: "Uncategorized"
Some very nice photos of Julia were just posted on her page on our website. Check her out!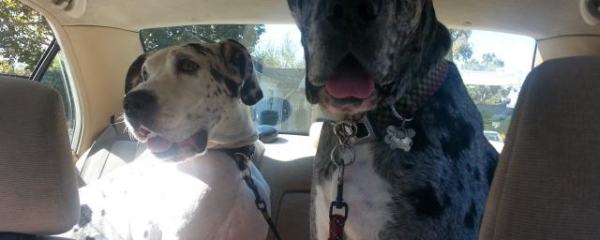 We recently received this touching email from a Dane owner. He asked us to share his kind offer to donate his departed Danes heart medications. Here is what Michael wrote about his boy Eclipse:
" Hi my name is michael Hornsby, my great Dane Eclipse just passed from dcm after being under the care of his cadioligest at Uc Davis for over a yr. He just had a heart Attack & passed while eating his favorite treat on his bed. He passed on the evening of Jan. 7th. I had just filled all his prescriptions and would like to donate them if anyone can use them as i would like to help offset someones expenses while they are caring for thier GD with a similar condition. I have the following to donate :Vetmedin 10mg, vasotec 20mg, spirolactone 25mg, torsemide 5mg. Please contact me if interested in the donation. Eclipes my pal is the merle in this photo…. He was my best friend and the most wonder Great Dane a person could ever imagine. A true gentle giant….." How wonderful that Michael is thinking of others during this difficult time. Our condolences to Michael on the loss of his special boy Eclipse. Michael can be reached at mbhornsby@hotmail.com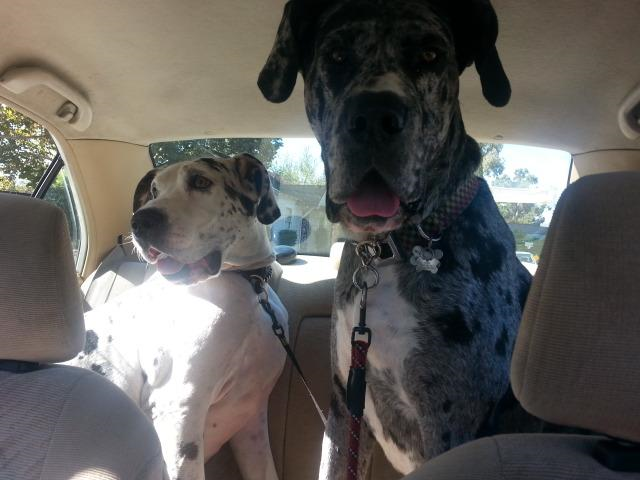 Thank you to all the special Dane people who responded to our post about a wonderful man who needed a wheelchair for his elderly Great Dane.
Our own Lori Lynne Todd stepped up and delivered the wheelchair she and Eric used for their beloved Priscilla prior to her passing. Lori Lynne called and said she would deliver the chair the next day and we put her in touch with Jim who was so happy and grateful.
Please keep Jim and Luke in your thoughts during this time. I can't imagine living alone while undergoing hospice care with an elderly Great Dane. But Jim is committed to keeping his most loved boy Luke with him as long as he can.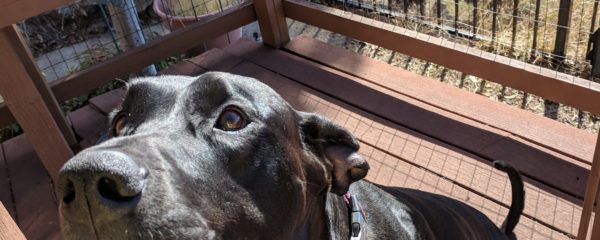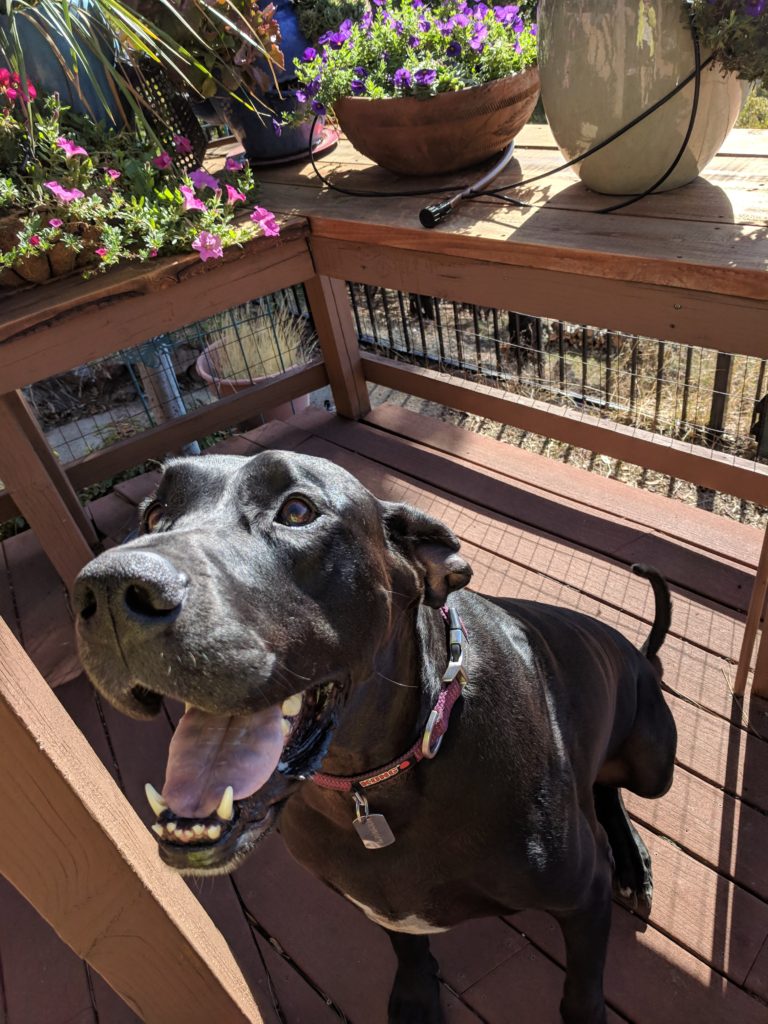 Elaine Hearney sent us this cute photo of her boy Magnus with this nice note:
'Magnus has been with us for one year and is a delight! The best dog we have ever had. Thank you.'
We thank Elaine for giving Magnus a wonderful home!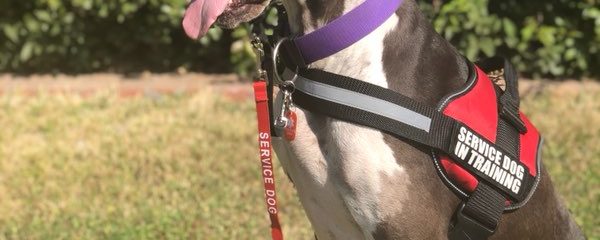 Kaba (formerly Sophia) proudly wearing her service dog vest. Thanks to her owner Marissa for loving this girl and going through the service dog program with Kaba. Another Great Dane ambassador to the breed!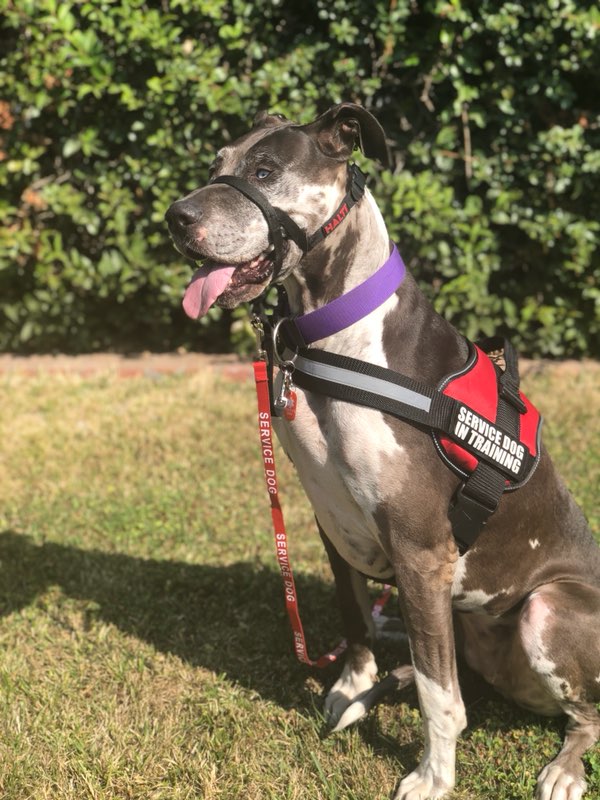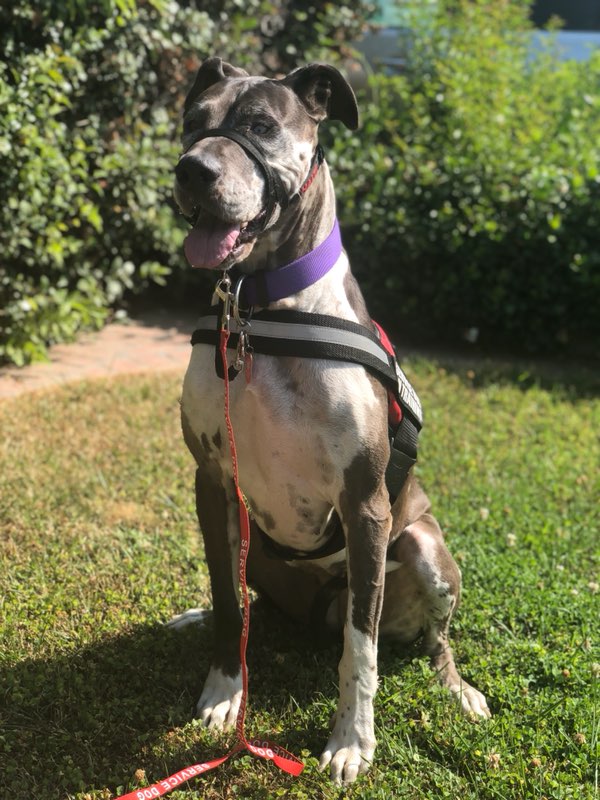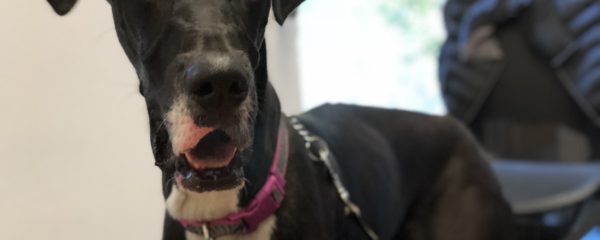 We just love to get positive updates on our rescued Danes! Thanks to Jennifer Stroth for sending this update.
"Just wanted to send you an update on Willow. She's such a great dog! My husband and daughter brought her up to Stanford for lunch and to meet my team. She got lots of attention and love. She was even featured in our Instagram feed."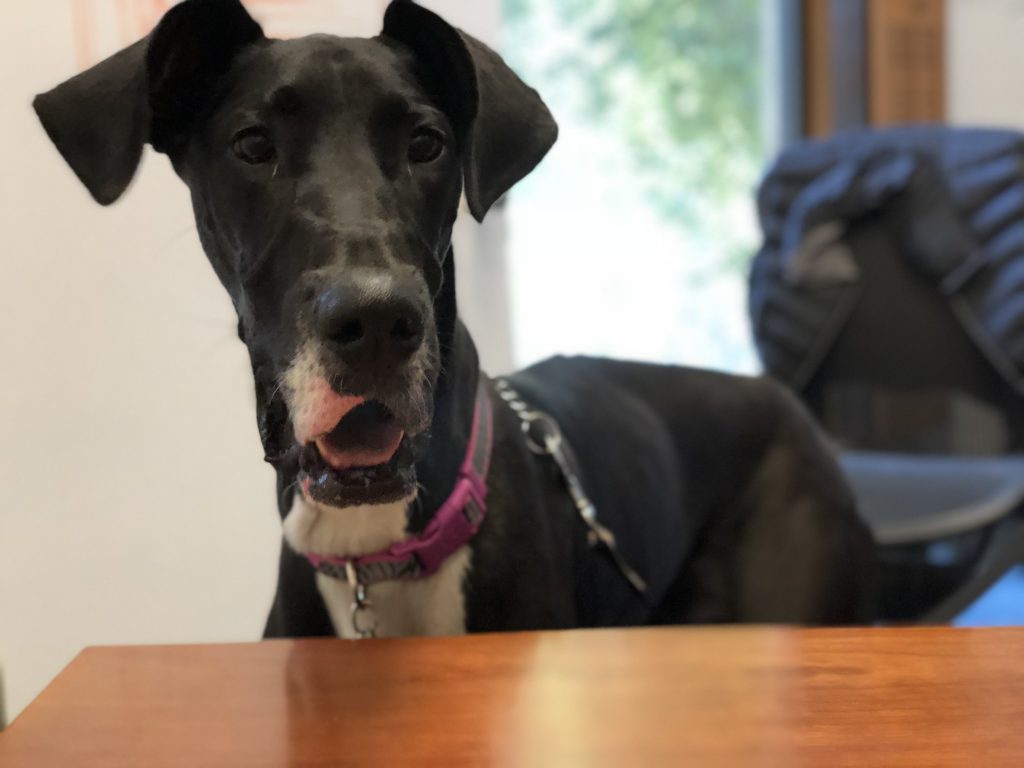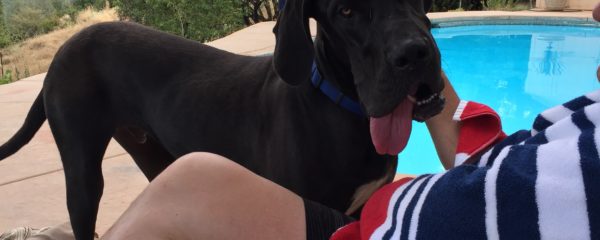 Karen Garner sent this note to let us know her boy Moose is doing well.
"Just wanted to thank you again for calling us to adopt Moose. We just love him. He is 10 months old now and about 135. He has made my transition to retirement much easier. We play all day and my husband comes wondering what in the heck I do all day. Lol"
Thanks again Karen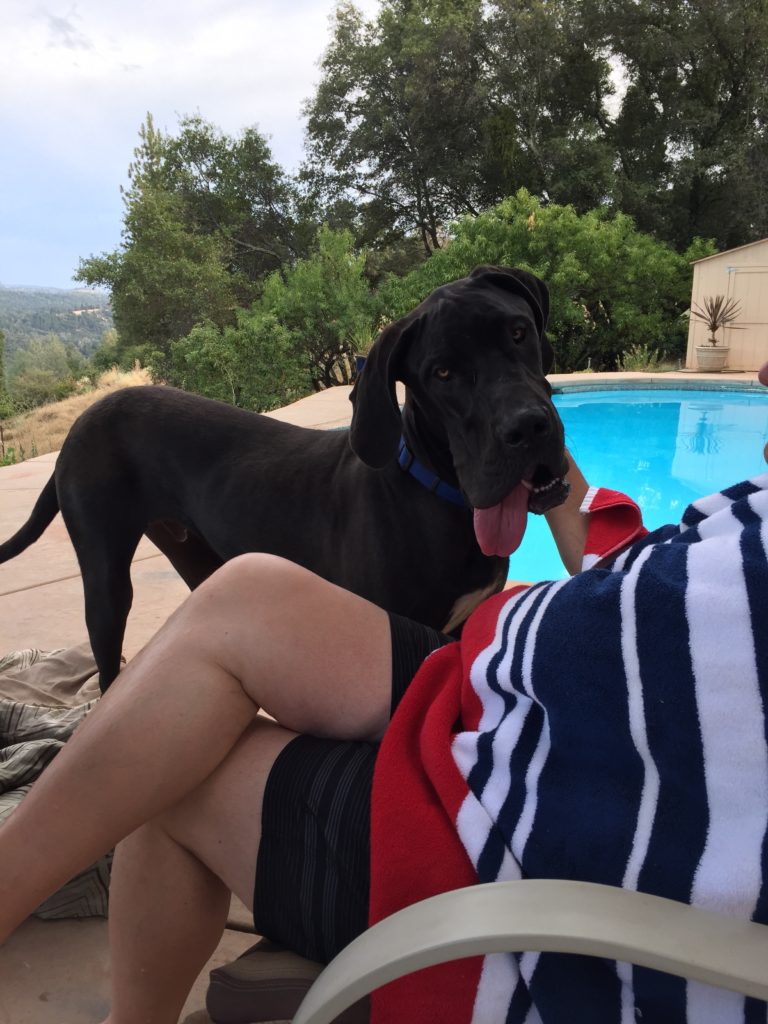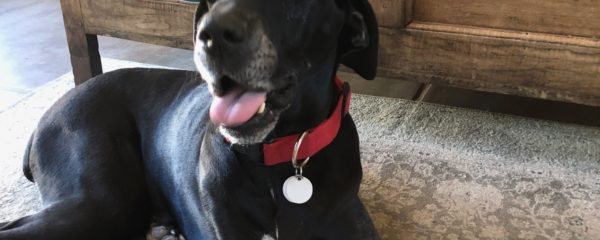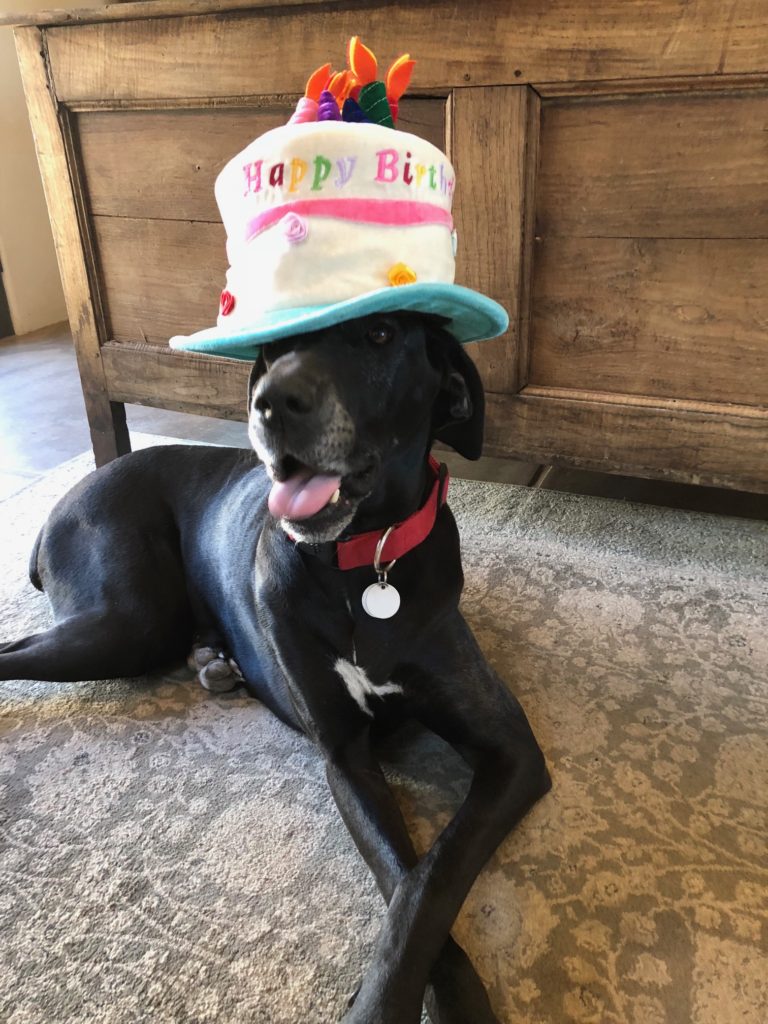 Stevie just turned six years old on June 29th. Her doting Mom and Dad, Glen and Gayle Cook,of course threw her a party, complete with hat. Stevie came into rescue in bad shape, a sweet stray whom no one claimed. After spaying her, docking her tail, and trying to put some weight on her, Glen and Gayle came and adopted her into their family. Later, adding brother Bodie to the mix.
Happy Birthday Stevie! You deserve the wonderful life you now enjoy.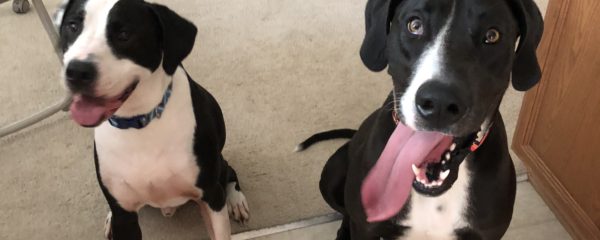 Thanks to Cassie Lowe for giving Lucy a great new home.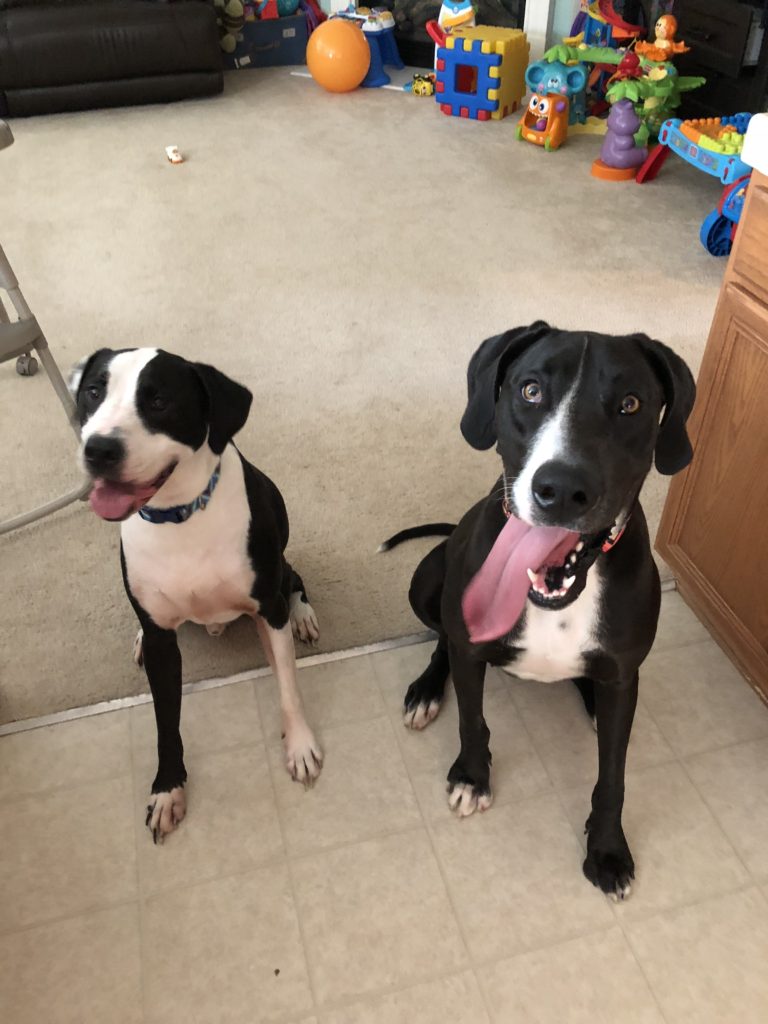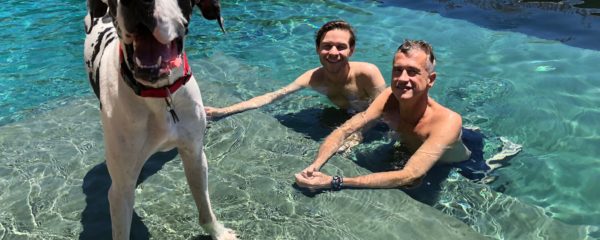 It took a while to coax Bodie into the pool but once in he seemed to enjoy getting his feet wet. Glen and Gayle are hoping for full on swimming soon! View the cute video of his slide into the pool!