Happy Homes
If you would like to share your Great Dane adoption experience and photos, please send them directly to 
cleahy1955@yahoo.com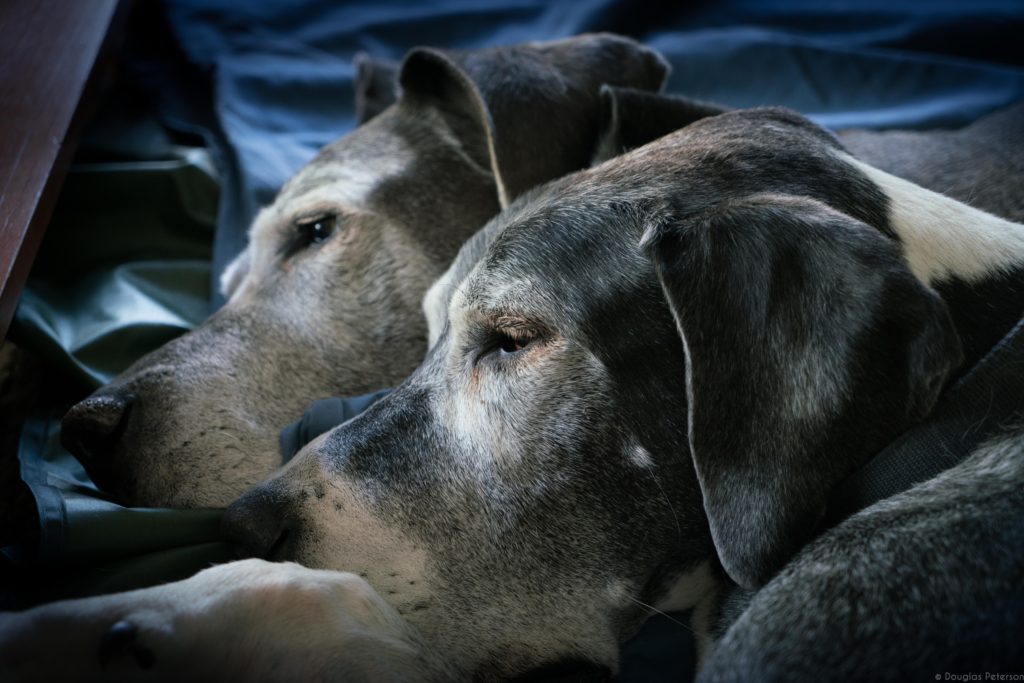 Mr. Sampson and LuLu
This slideshow requires JavaScript.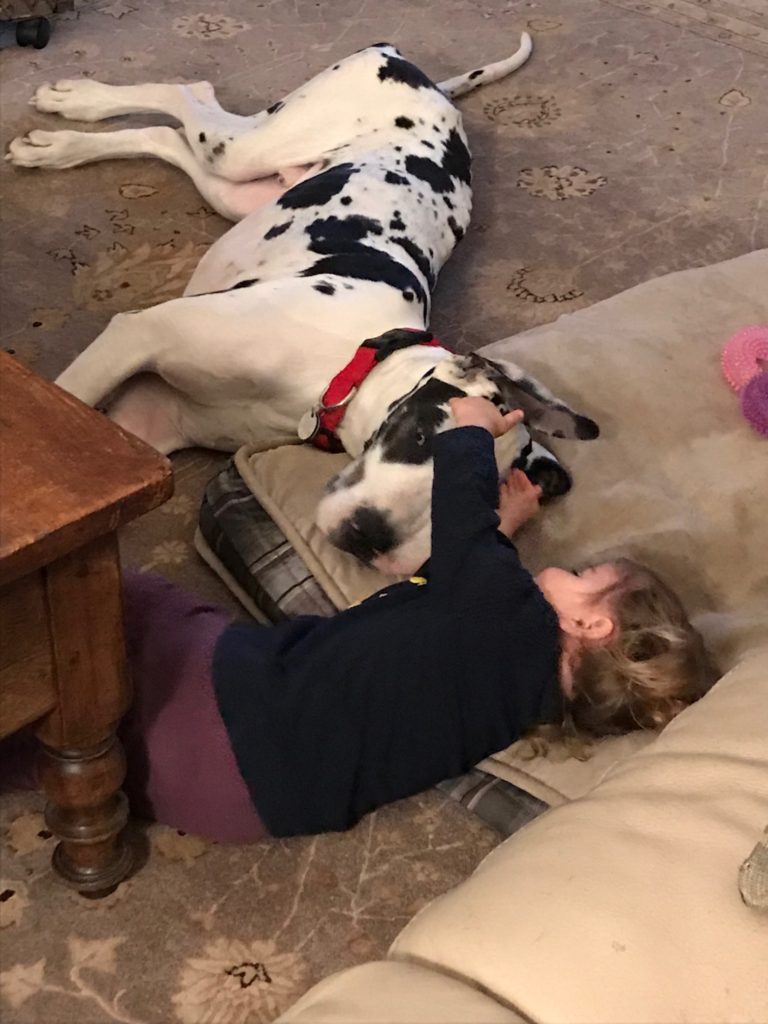 Bodie, who is still in the honeymoon phase of his adoption, just met the Cook's grandson, and it appears all is well!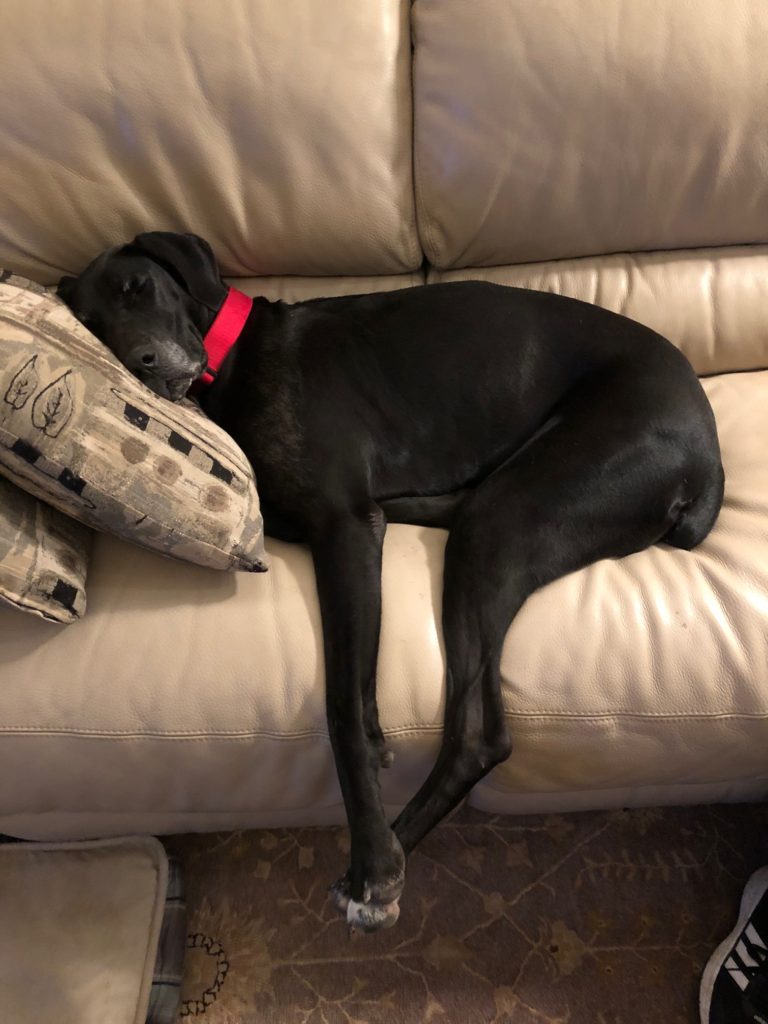 Stevie, in her usual position as "sole owner of the couch". Bodie has learned to respect her domain.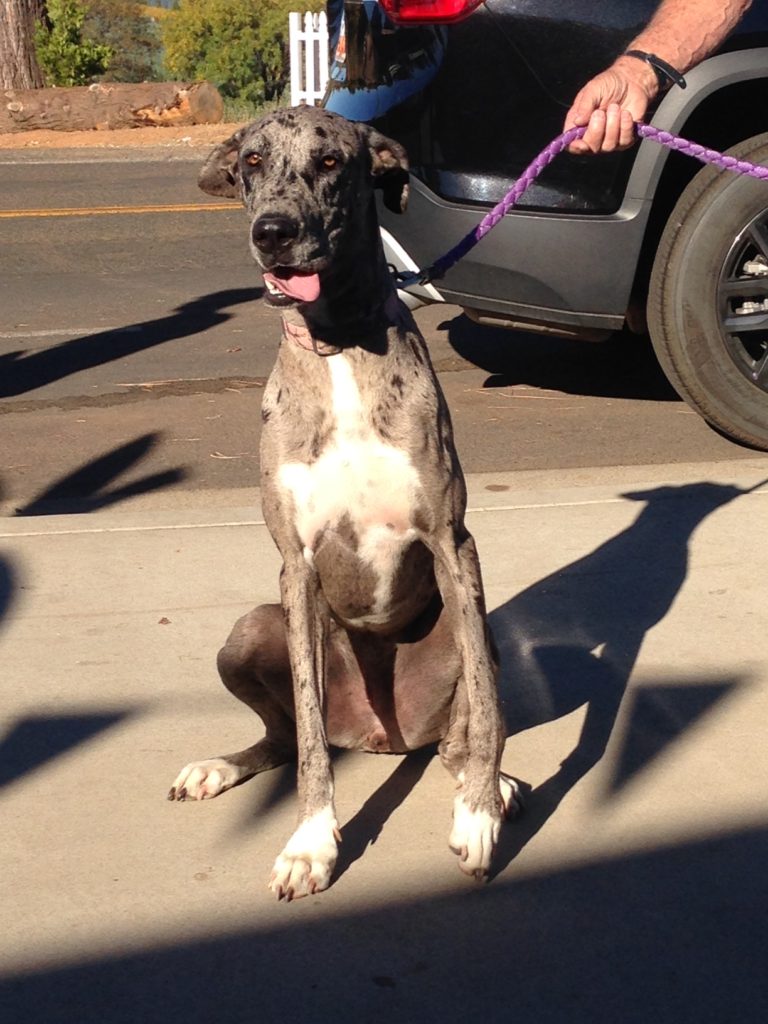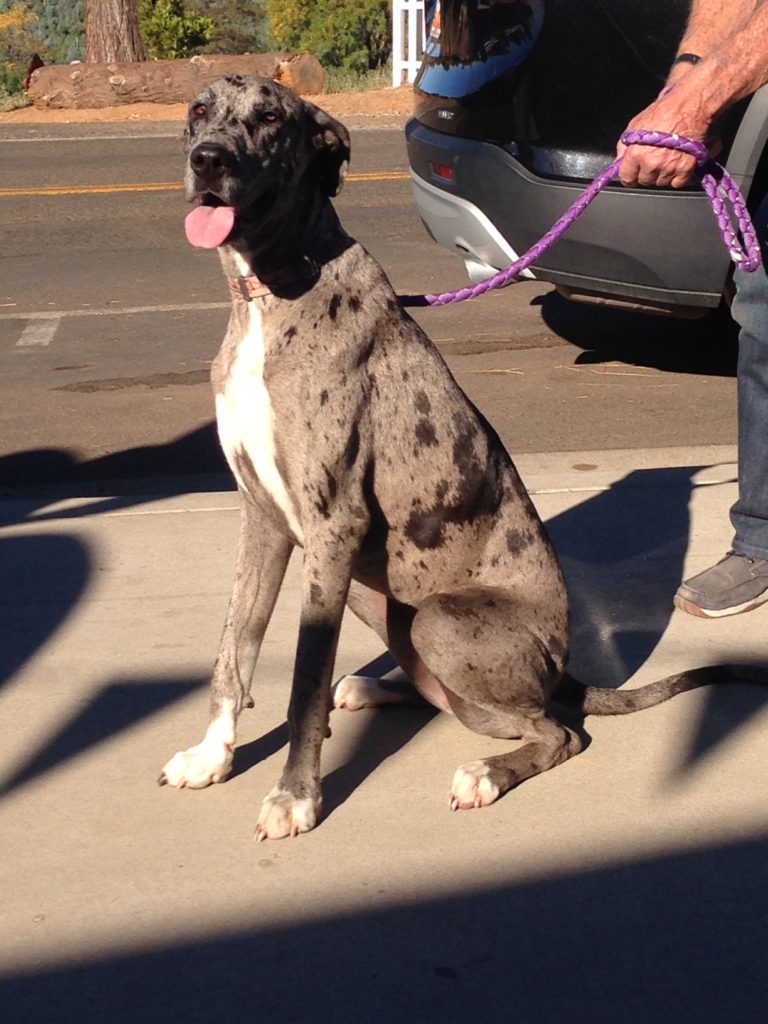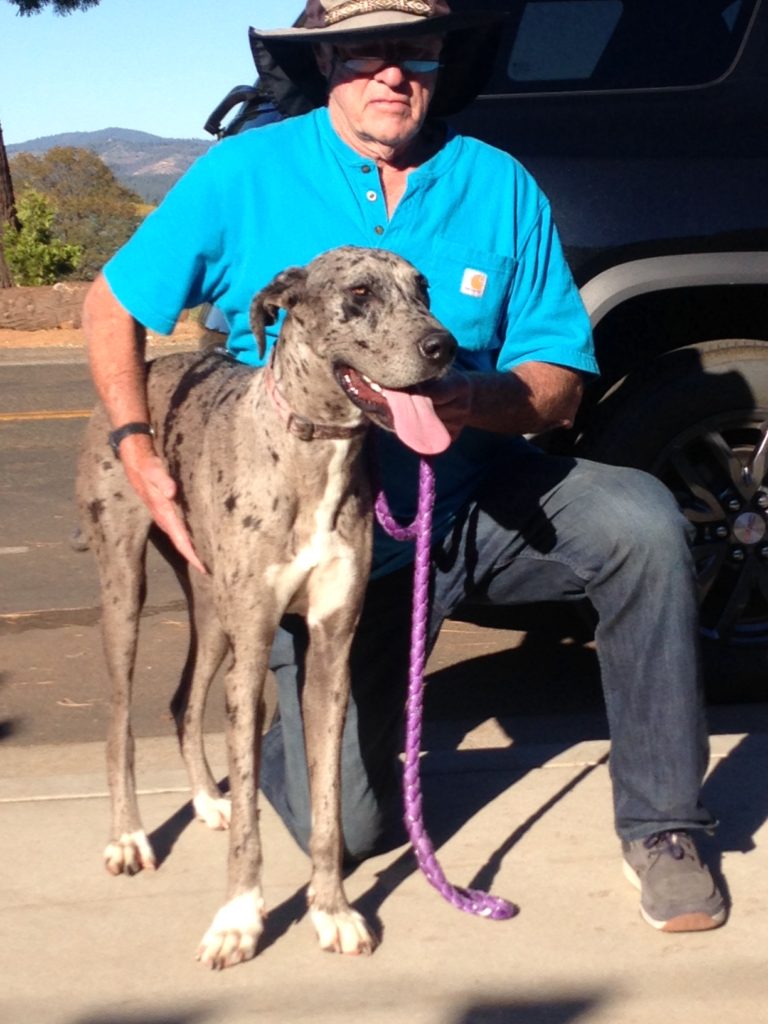 Dee came into rescue as a VERY small 8 month old merle puppy. Just the smallest Dane I think I've seen in a while. We adopted her to a very nice couple who said they did not care if she was small. Last month I was up in Apple Hill and I saw this merle Great Dane jump out of a car. I thought the owner looked very familiar, and of course went over to see who this pretty merle girl was. To my shock it was Dee, now named Reba. I would never have imagined she would get as big as she did. Her people say she is the best dog they have ever owned and we are so grateful to the Lindeman's for adopting this small, skinny puppy.
(Photo below is Reba at adoption)
a href="http://gdrnc.org/wp-content/uploads/2017/05/deefamily-e1497229427847.jpg" class="lightbox" >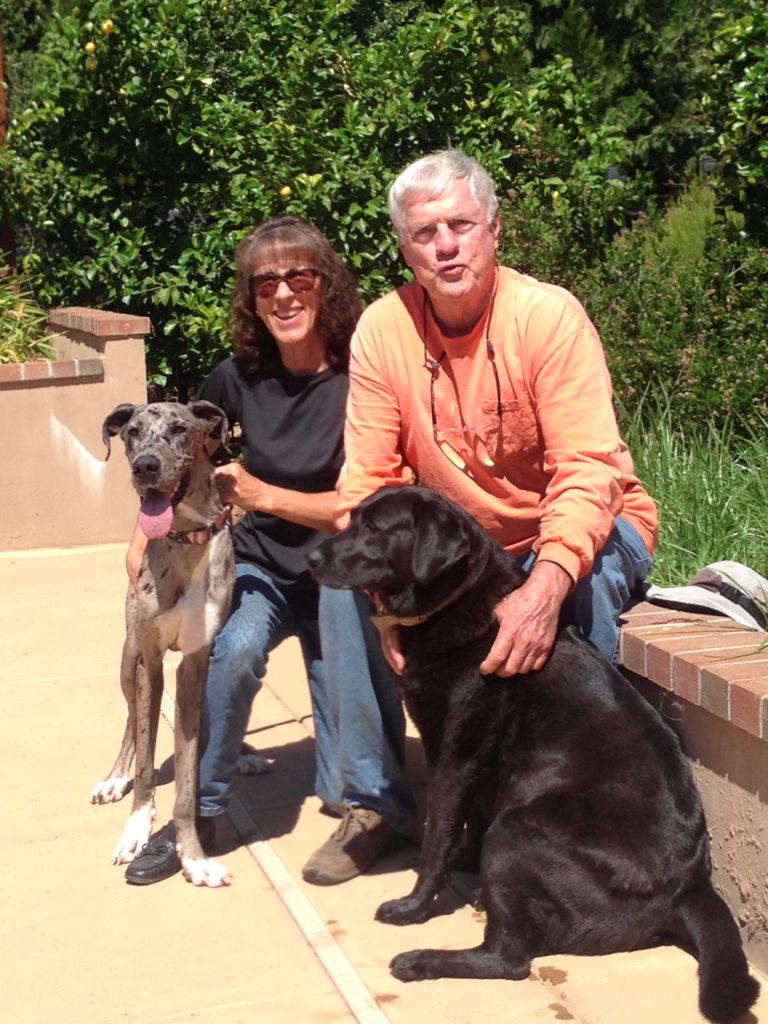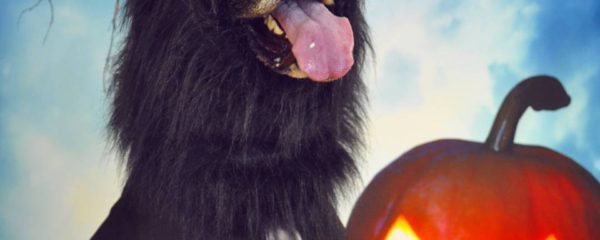 Question: Is this a black and white Lion, or a Great Dane with a costume?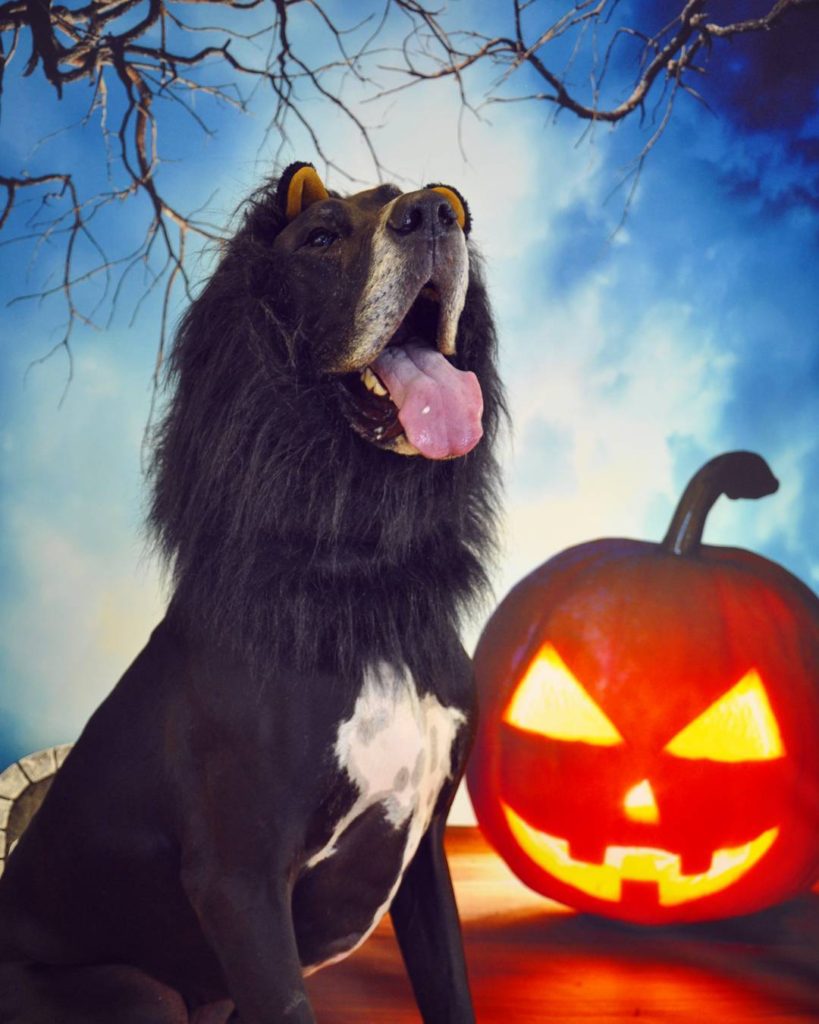 Karen Martin's own Michael seeming to enjoy the photo shoot …..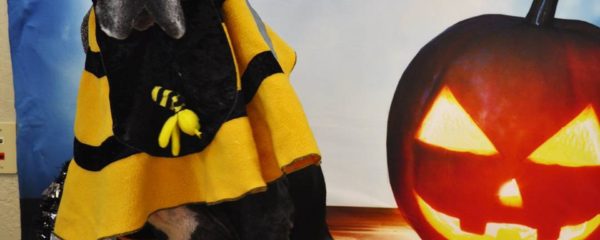 Not so sure Tank is really enjoying this photo shoot……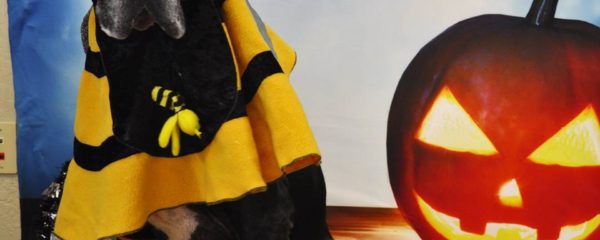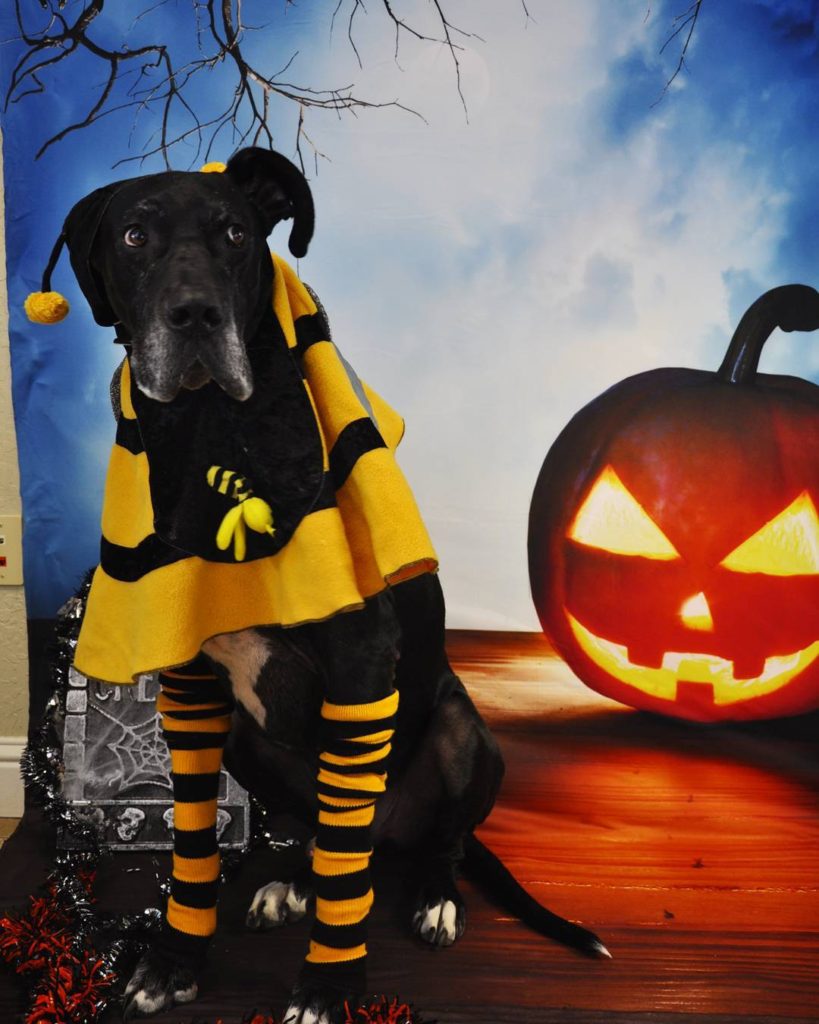 Tank, the wonderful rescued Great Dane who now lives with Jessica and her family in Reno, entered a Dog Costume contest sponsored by Charlie's Place in Reno. He goes there for day care now and then. If, by chance, anyone wanted to vote for Tank in this contest, all you would need to do is go to Charlie's Place Reno's Facebook page and see this adorable photo of Hank and cast your vote! Just a suggestion……support a Rescue Dane! Charlie's Place is a great place to board your dog. They routinely help our Karen Martin evaluate rescues that come into her home in Reno. Good people!
A nice Dane owner recently moved to Marin County and now does not have room for her XL crate she used for her Great Dane. The crate needs a new home! If interested, please contact Ann at annhmaddox@aol.com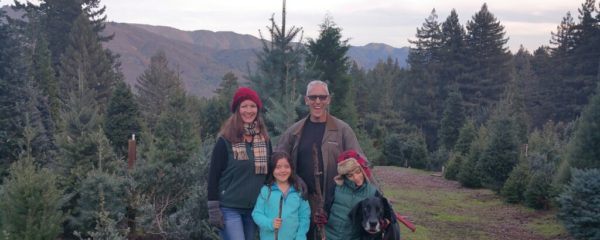 Thanks to the Cronin family for sending this adorable photo of their family with their rescued Dane boy Danny. Ryan is a long time Dane owner and volunteer in our group.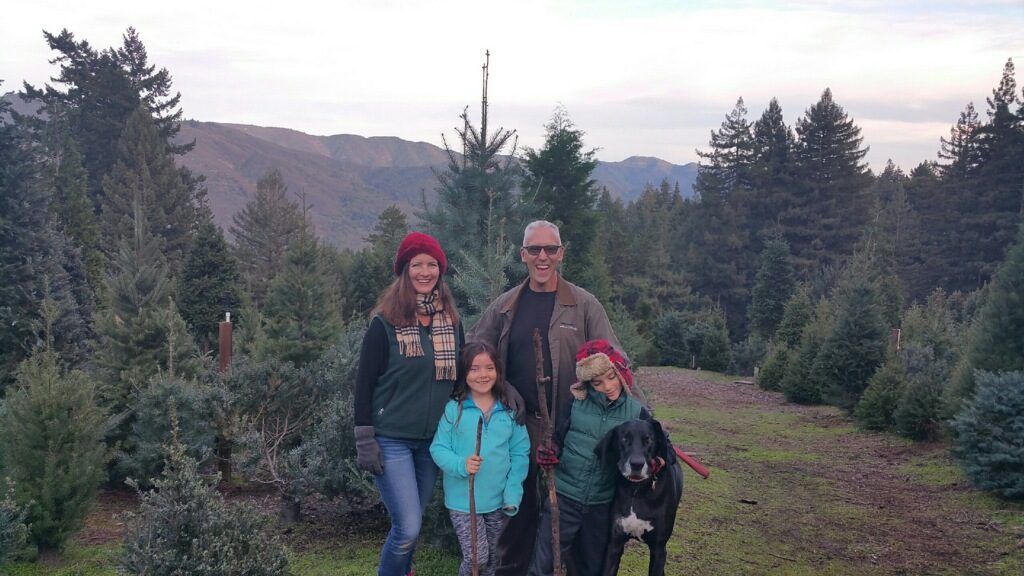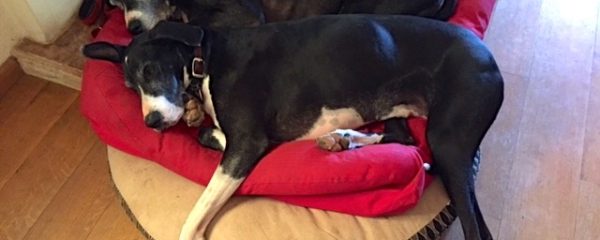 This is an unusual photo Barbara Slobodian sent us showing her two rescued Danes, Shawnee and Cochise at rest. Usually she sends us photos of the mess they created, or the pillow they destroyed.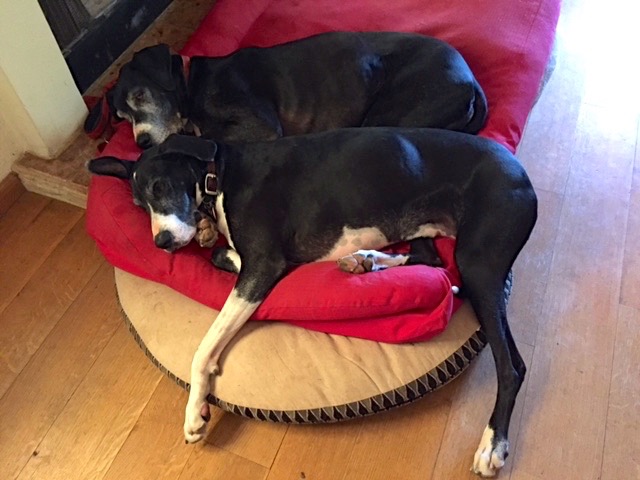 Oh, now I get it! This is AFTER the destruction. (Destroying is tough work….)
Thanks to Barbara for putting up with these two!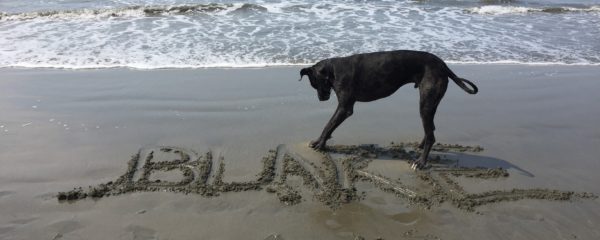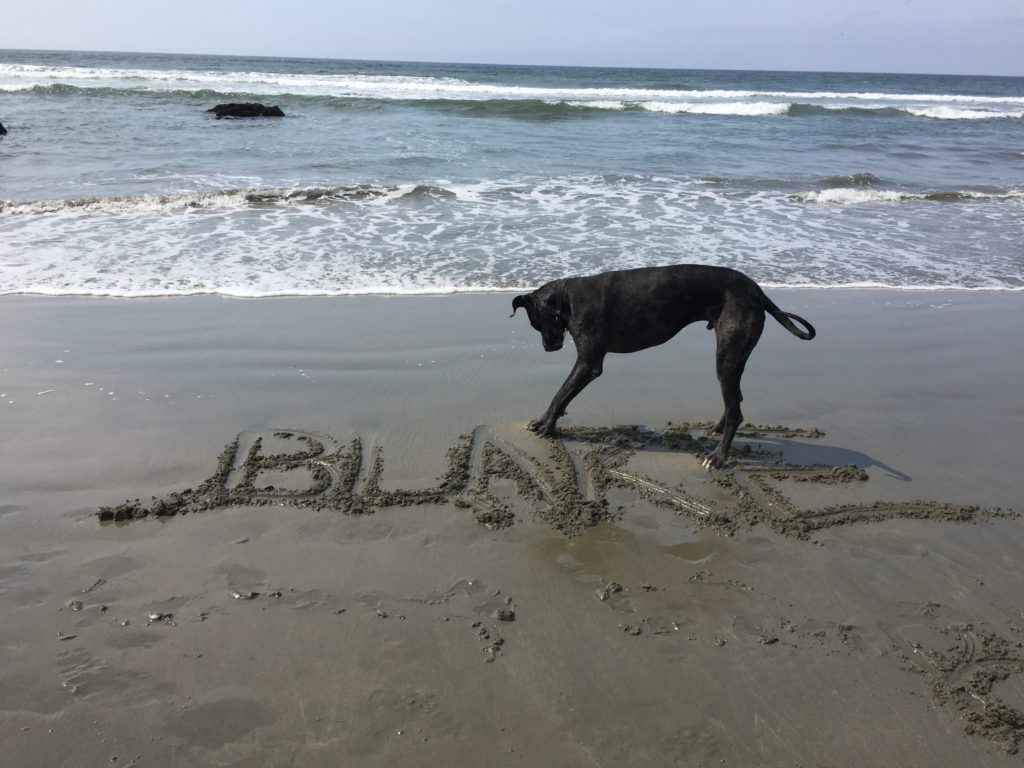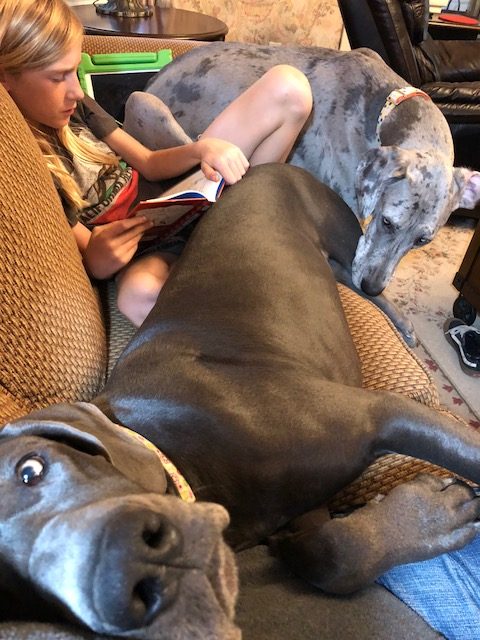 More cute photos from Jill showing her son Jack enjoying the two Danes they adopted from Rescue. Here is what she wrote: "The girls are such fun and company for us all, including Jack. He and Ellie love to wrestle, play with toys, and snuggle. he says he loves them both, but has a special fondness for Ellie. As you can see though, Stella is right at home too and keeps us company by sitting as close to us as she can."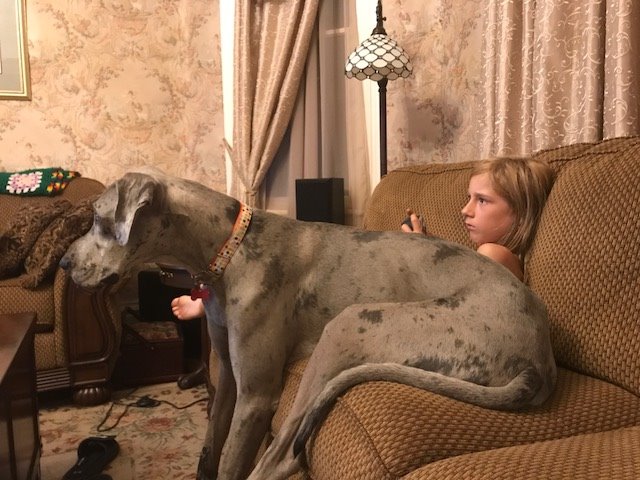 a href="http://gdrnc.org/wp-content/uploads/2017/10/EllieJack.jpg" class="lightbox" >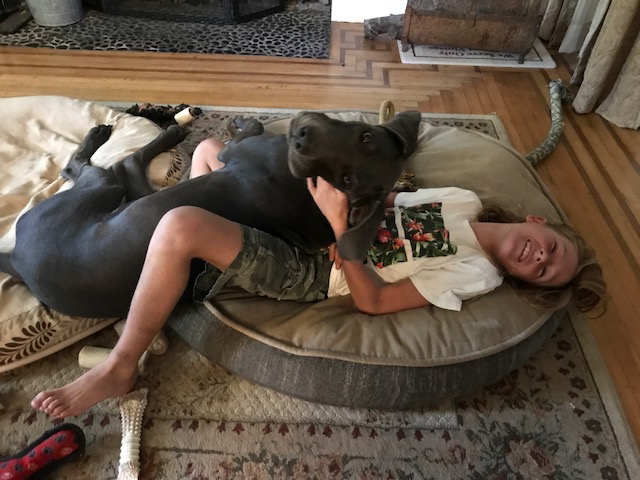 < a href="http://gdrnc.org/wp-content/uploads/2017/10/Ellie-and-Stella-sharing-while-other-bed-is-repaired-e1507771319441.jpg" class="lightbox" >