Happy Homes
If you would like to share your Great Dane adoption experience and photos, please send them directly to 
cleahy1955@yahoo.com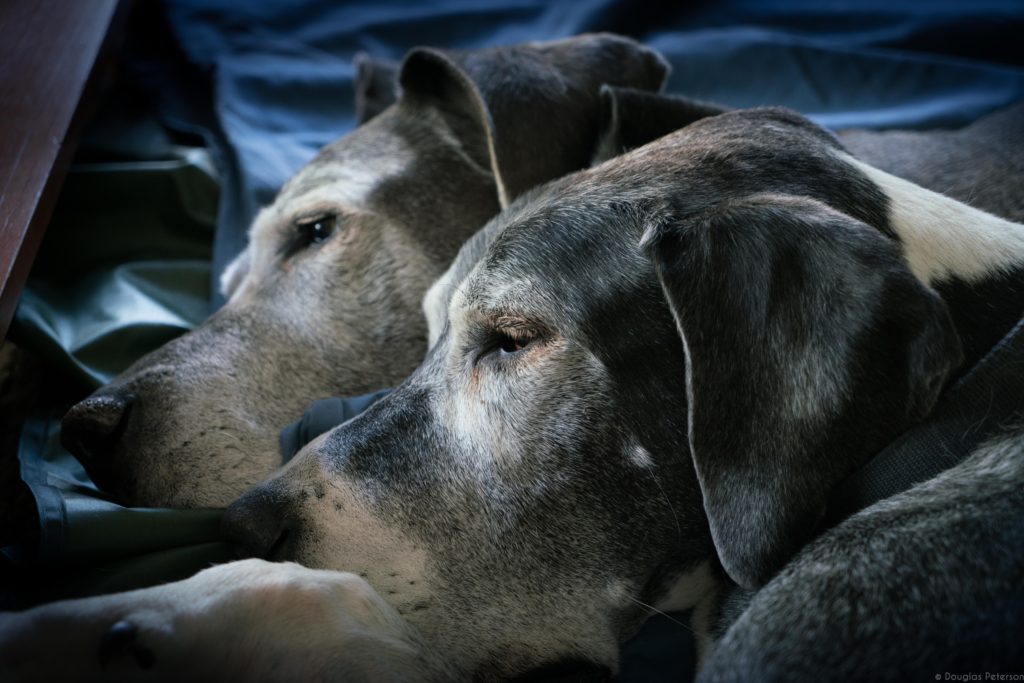 Mr. Sampson and LuLu
This slideshow requires JavaScript.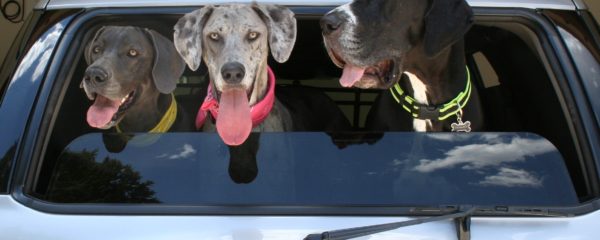 Ellie (blue girl) now races with Michael and Stella to see who can get into the car faster. She is still looking for a wonderful home. To find more photos and information on this lovely blue girl, go to her bio on the Adoptable page.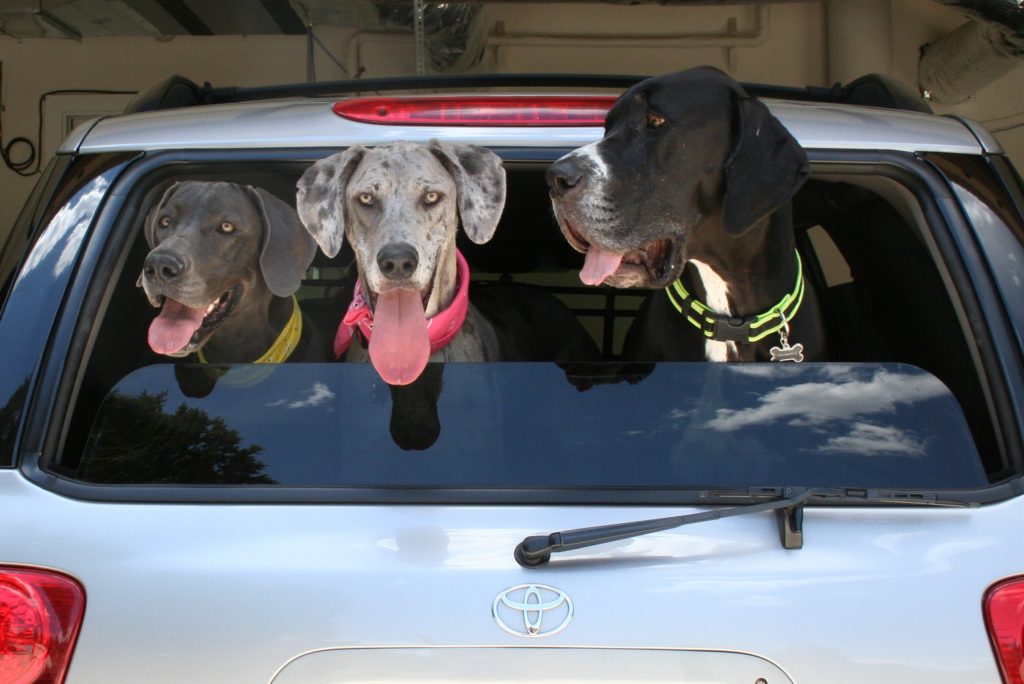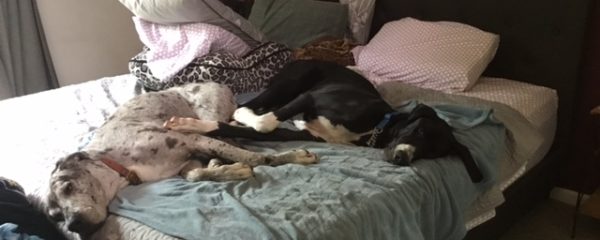 Some great photos and a quick line or two to give us an update on Beau:
"Sorry we haven't checked in for a while, but just wanted you to know that we just adore Beau. He is such a perfect fit for us. He and Maggie have made peace and are two peas in a pod."
Thanks to Jennifer for making this adoption work.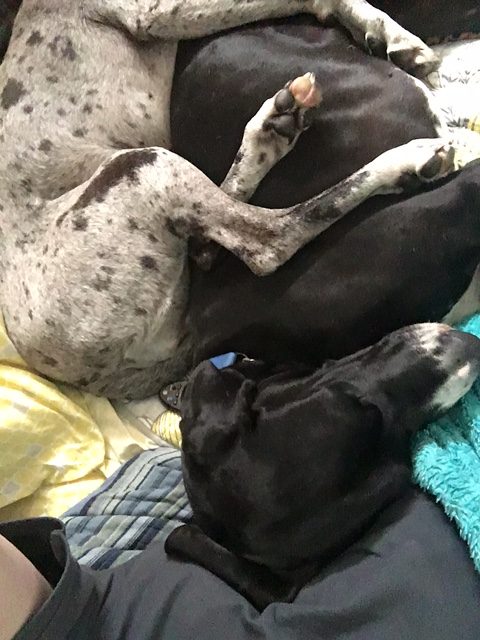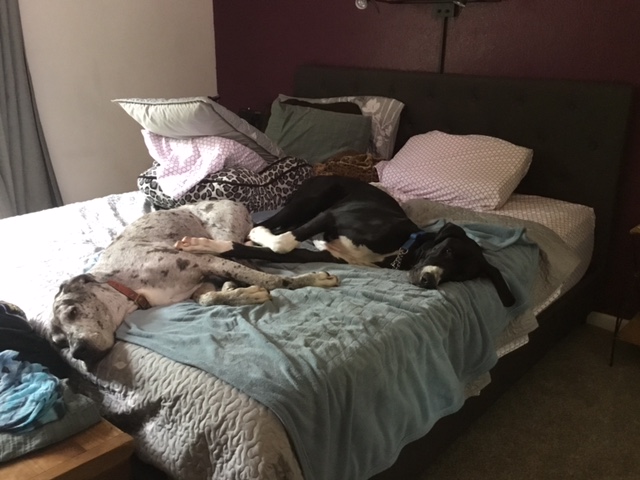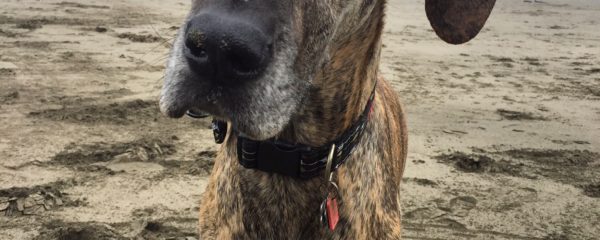 Just received this nice note from the Halladay family who adopted Millie from us (with some great photos):
"In June we celebrated the fourth anniversary of Millie joining our family and wanted to share a quick update with you. Millie is doing great. She did give us a big scare last month when she bloated. Fortunately I was home and with the help of neighbors was able to get her in the car and to the emergency vet quickly. She has recovered well from the surgery and they did do the gastropexy when they went in to correct the GDV. She is now back to her usual antics and regular level of being spoiled. She is back to leaping through the sand dunes of Fort Funston and enjoying play dates with friends. We are so blessed to have Millie (aka Miller) as part of our family. We are so grateful to you for bringing us together. We hope all is well with you and the Danes at Rescue."
Signed, Sinee, Eric, Austin, Amara and Millie
Cleo just recently turned one year old and how she has grown! She and her brother Jake are enjoying each other and the good life in Nevada. Thanks to Lori and Cliff for their perseverance in finding the food that works for Cleo (Lori is actually mixing two types). Congratulations! Only a dog person knows how rewarding that is…when things are running well!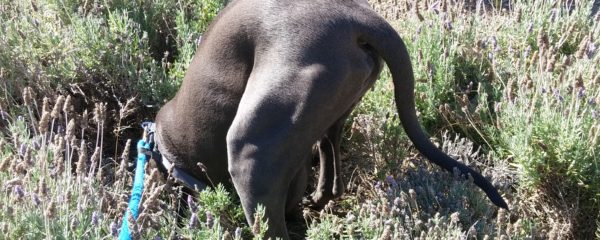 Caius has been going through a lot lately. Recently diagnosed with a bulging disc, his wonderful owner Dora McCleeary is doing all she can to keep him pain free and walking as well as he can. She is doing herbs, acupuncture and traditional western medicine to help her boy Caius. He is very lucky to have a Mom like Dora.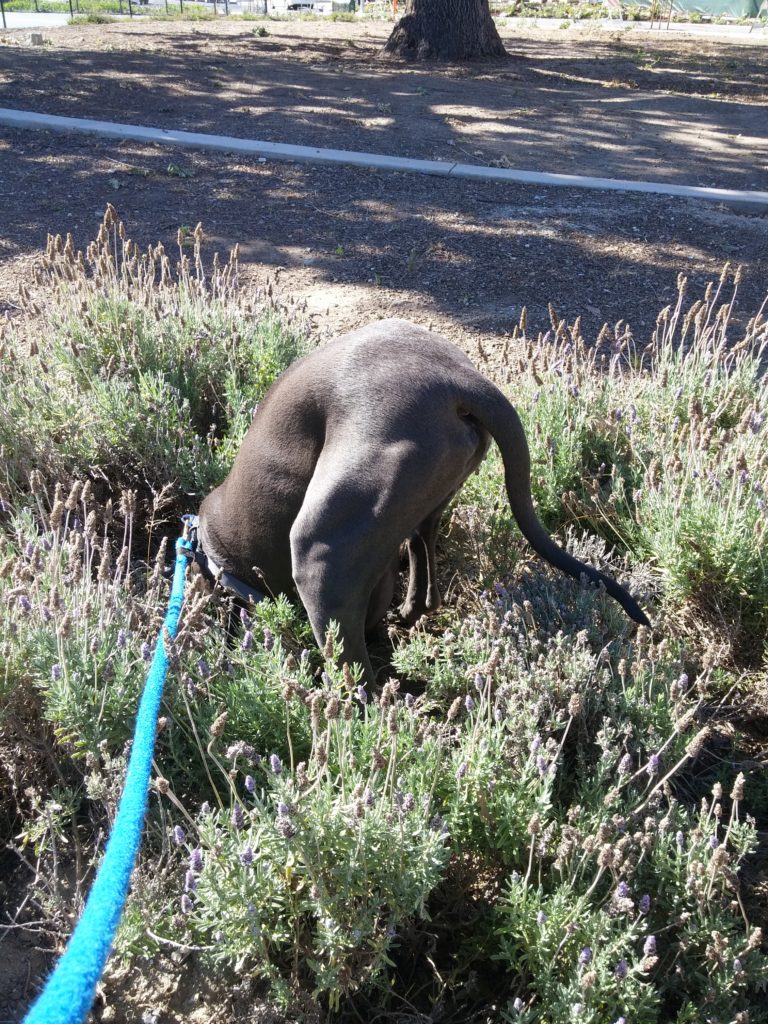 (Caius investigating the lavender field while waiting for his acupuncture appoint)

(Caius during his acupuncture appointment – notice the needles in his neck)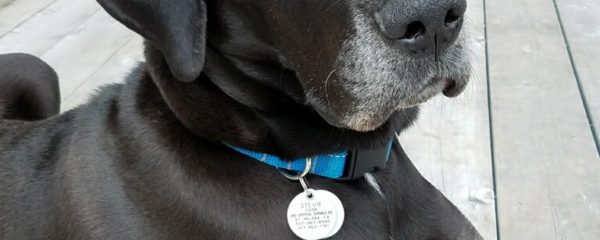 I am seeing that when people adopt Danes from us, they tend to spend lots of time on people's laps! Here is some very cute photos of Stevie and her Dad doing what they seem to do best. Stevie is resting after her big celebration, which entailed several rounds of Happy Birthday. Thanks to Glenn and Gayle for adopting Stevie, a Dane that came in as a stray, filthy dirty, with a bad tail that had to be amputated, and then post-adoption was diagnosed with heartworm. Glenn and Gayle took this in stride, completed the heartworm treatment Stevie needed and continue to shower her with love. She is their little princess!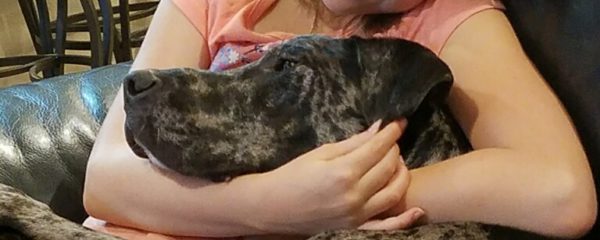 Obviously, Reilly has fit into her new home. Shown here with her most special girl Laura. Thanks to the whole Hoover family for this sweet photo. (Were told Laura tells people Reilly is HER dog)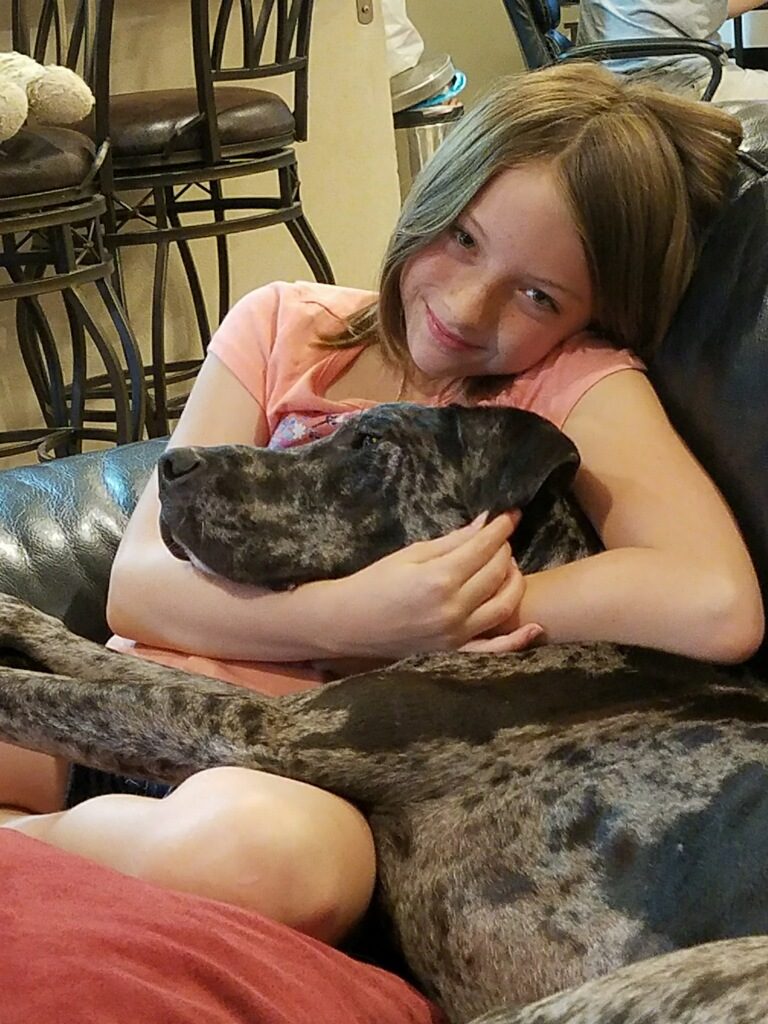 Yes, another skinny Great Dane to post. Sometimes they just don't bulk up! But he sure looks happy…
Thanks to Sherri Lane for taking such great care of the long legged boy.
cliffordskinny
Wendy Hoover and family sent this video in response to our question.
(I guess she is doing OK…)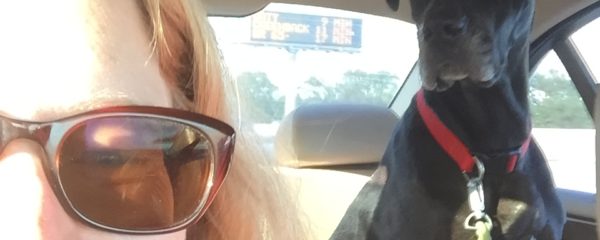 On April 8, 2017 I drove to the Folsom lake area to a kennel with green pastures and a gravel road lined with lie oaks. I wasn't sure that the 3 1/2 year old, 81 pound dog I was going to meet was going to be right for me. She looked tough and intimidating in her photos on the Great Dane Rescues' website. Her profile also described an incident when she had growled at a previous owners 6 year old. She'd been returned to the Rescue for that reason. The kennel was clean and the people friendly. Sunlight dappled the ground. Colleen and Karen answered all of my questions. The dog that I met – Buffy – was 1,000 times more beautiful than her photos, and she had a playful and gentle manner. It was love at first sight. I took her home that afternoon and my life has changed for the better.
I walk her every morning, every evening, and most afternoons. I work full time so a dog walker takes her out twice a week. My local pet store recommended a leash that buckles around my waist for walking her, and for those occasions when Buffy sees a squirrel or other exciting animals. She is a "sight hound" and very strong and quick, and I am a middle-aged woman. I don't watch tv as often and I've already lost 10 pounds from walking her.
Buffy loves to snuggle on the couch. She gets along well with the other members of the household. She doesn't bark at night and only barks when she meets someone new (dog or human). Buffy and I have explored Joaquin Miller Park and the dog park there. She is gentle with other dogs. But it's true that Danes can be threatening to smaller dogs. She plays best with dogs of all sizes that are about a year old. I'm still learning how be the best guardian to Buffy that I can be. I'm so glad that I adopted Buffy from Great Dane Rescue.
Thanks to Pierce Macdonald for this very nice narrative on her adoption of Buffy. We are, in return, grateful to Pierce for seeing past an un-photogenic, small dog that had been returned!