Happy Homes
If you would like to share your Great Dane adoption experience and photos, please send them directly to 
cleahy1955@yahoo.com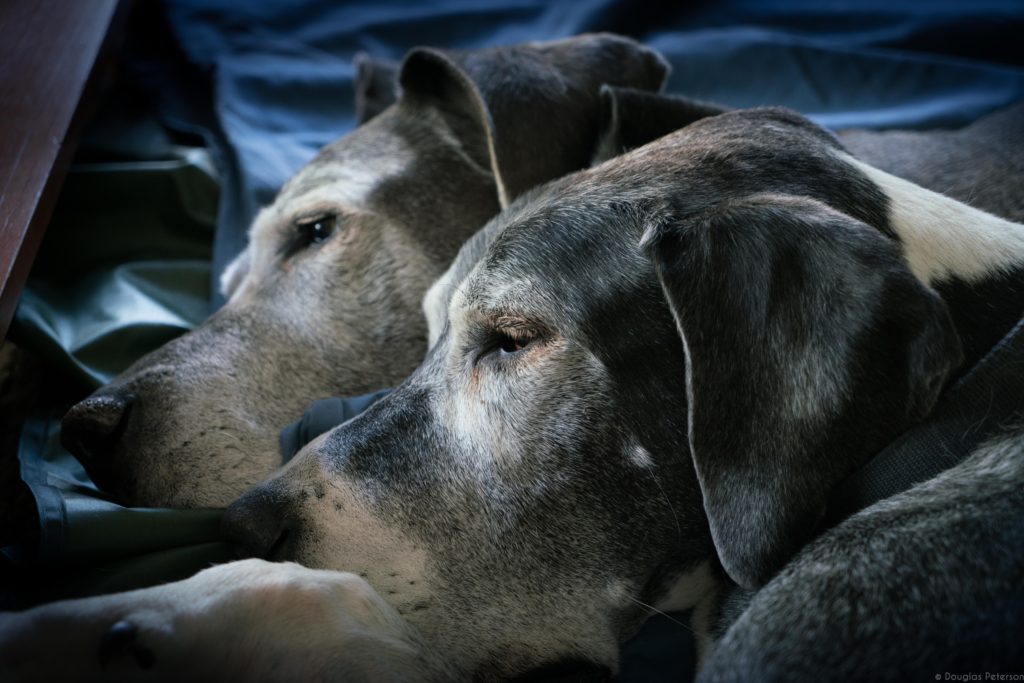 Mr. Sampson and LuLu
This slideshow requires JavaScript.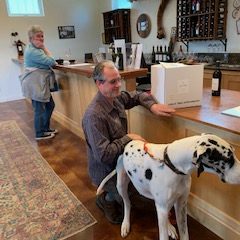 Riley, the official greeter at Barr Estate Winery in Paso Robles, had a visitor/wine taster bend down to meet her and she promptly turned around and sat on his lap. Just the best ambassador of the breed! Thanks to Tealy Barr for sending us this photo. If you are in the wine tasting mood, don't forget to visit Barr Estate Winery and meet Riley. I recommend their Dane Head Wine (great for gift giving to your fellow Dane enthusiasts).
Thanks to Gayle and Glen for always keeping us updated on their rescued children. Bodie was adopted as a older puppy by Gayle and Glen and recently they had some issues with his behavior. Instead of giving up, they dealt with it and are committed to having their Bodie with them. Great owners!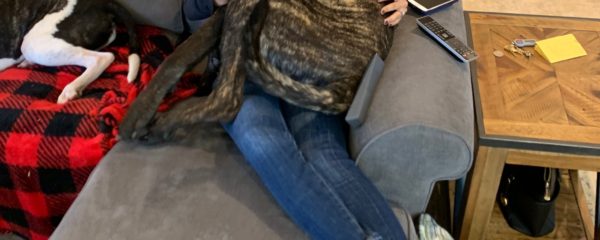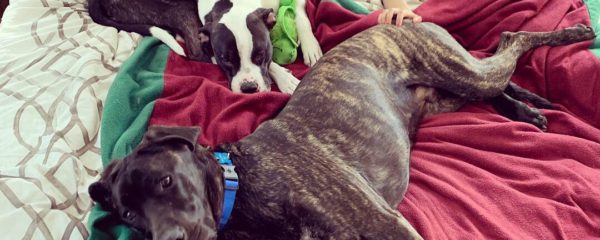 Obviously feeling right at home, Zeus graciously lets his new owner have a small space on the bed. Danes rule!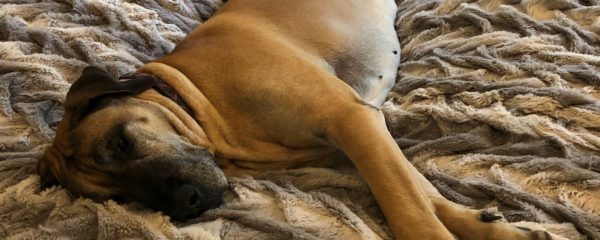 Lucky Sabrina is relaxing now that she has wonderful new Dads to cherish her!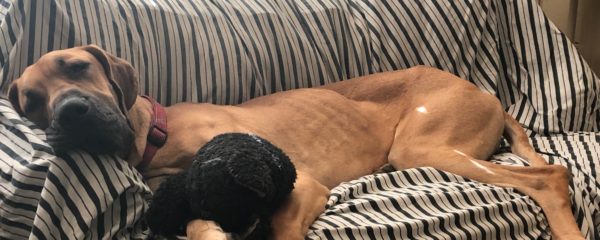 Cute photo of Winston with his new dog brother Logan. Thanks to Dad Doug for adopting Winston and giving him a great start to the new year.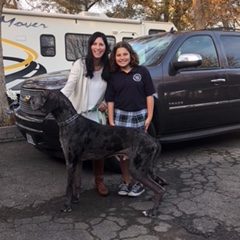 "Adoption" photo of Charlie and part of his new family, the Brocatos. We are so happy Charlie found a great, loving new home. They are working on teaching him some house manners, and we appreciate them being willing to work with this sweet boy.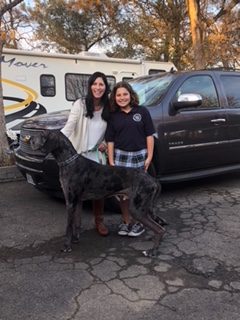 Next photo is Charlie trying to sleep with someone snuggling against him. I'm sure Charlie is thanking his lucky stars he is home!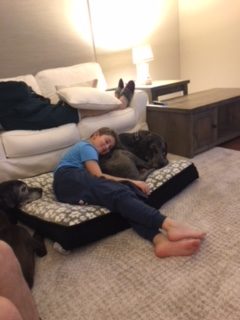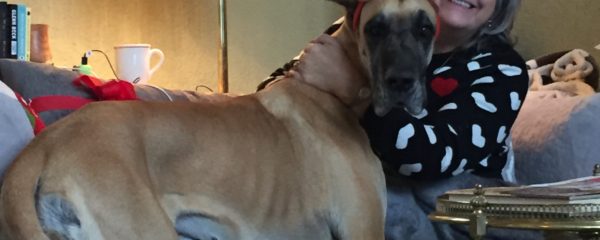 Here is a nice update on Dory from her owner Maureen:
"Dory is doing great. She and I are close friends. Dory is getting better around Gary and makes sure to get a pet from him each night but still skitters away half the time when he tries to pet her any other time. Ryan on the other hand is still working hard to gain her trust. Even though he gives Dory a treat every day she still jumps away from him whenever she sees him. She does take the treat now so that's a little progress.
When we go for our twice daily walks she runs and runs so I guess she likes the open spaces.
Gary welded a special eating and watering station so we've gotten over her not eating. Maybe it was the enclosed porch that bothered her. As soon as we moved feeding to the side porch outside she was fine.
All in all Dory is doing fine although we have to work on her shying away from everyone."
Merry Christmas with love,
Maureen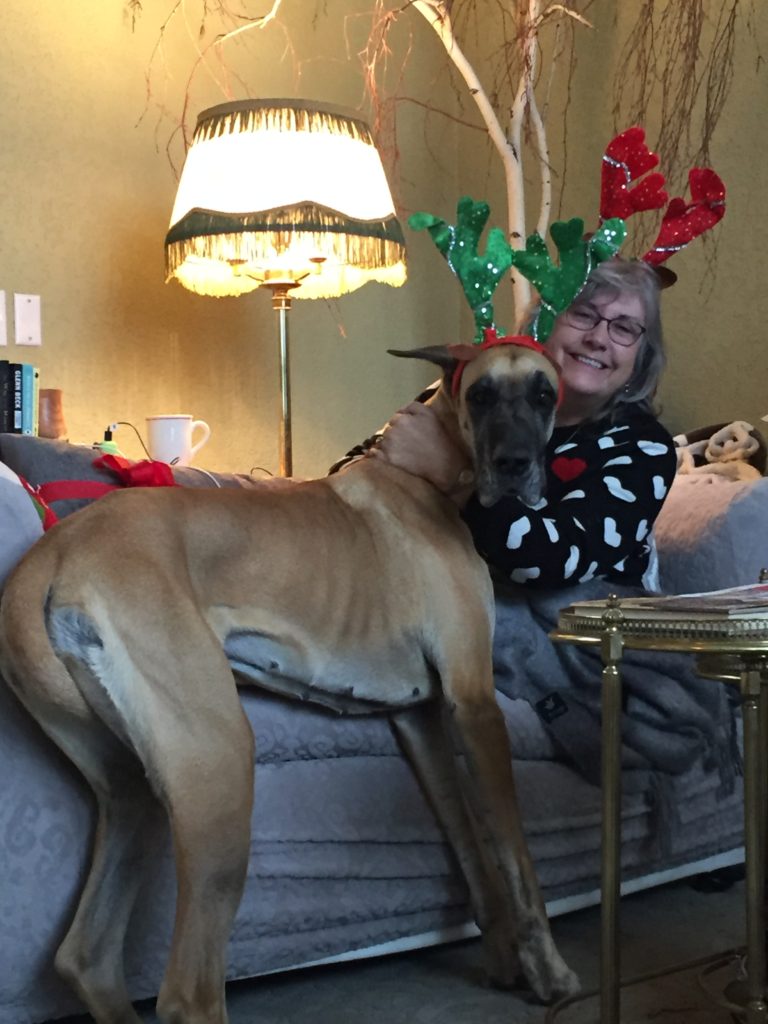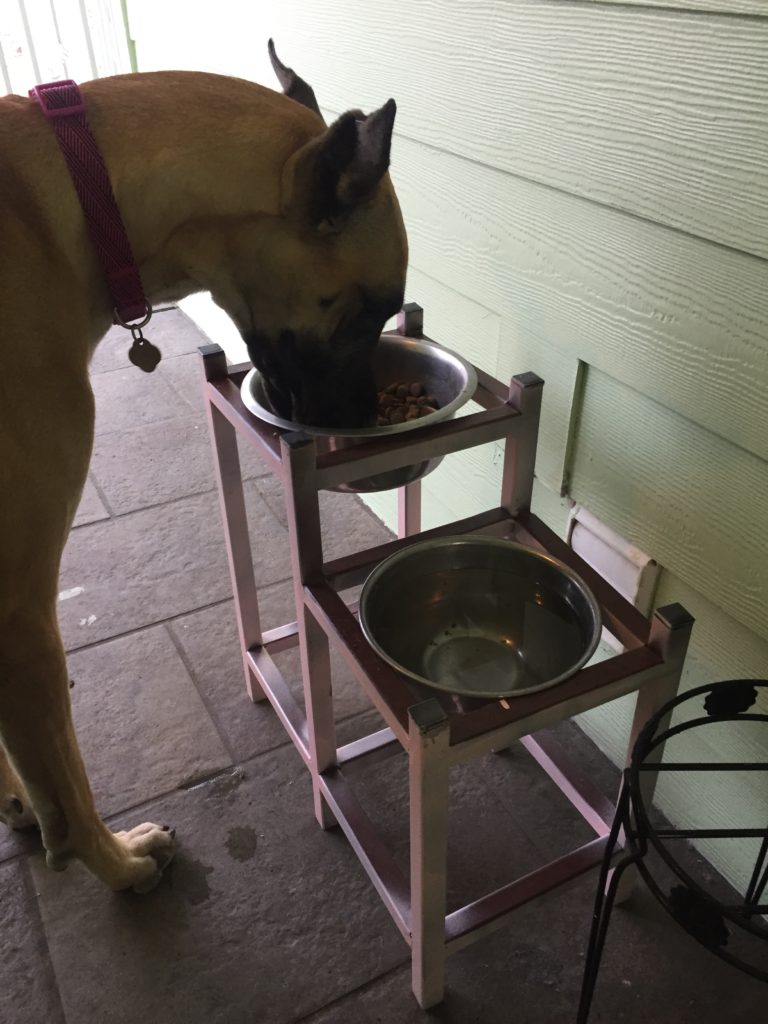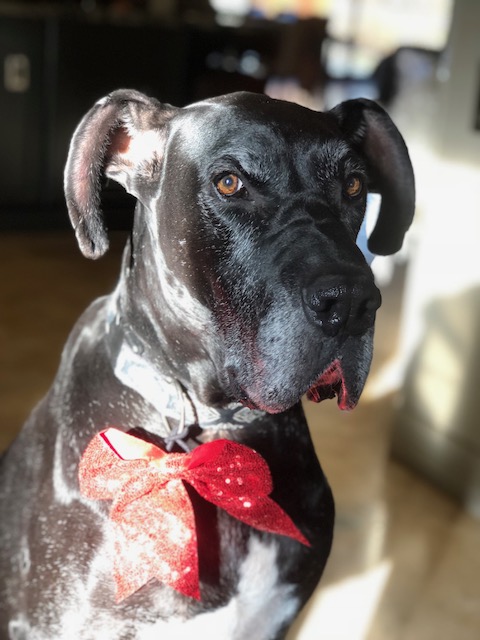 Thanks to Jessica Robnett for sending this photo of her boy Tank.  Besides the red bow, he borrowed Jess's red lipstick and lined his lips to make himself even MORE attractive to Santa!   He went the extra mile to impress.