Happy Homes
If you would like to share your Great Dane adoption experience and photos, please send them directly to 
cleahy1955@yahoo.com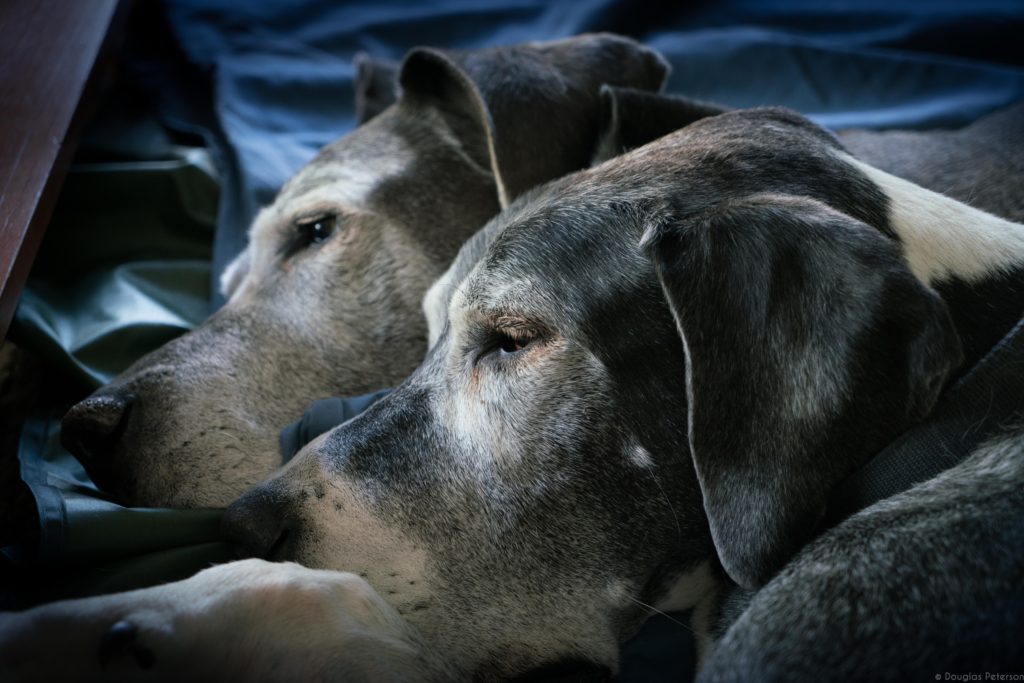 Mr. Sampson and LuLu
This slideshow requires JavaScript.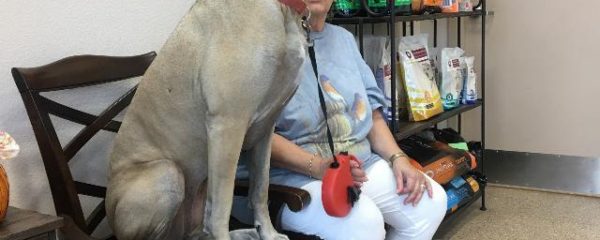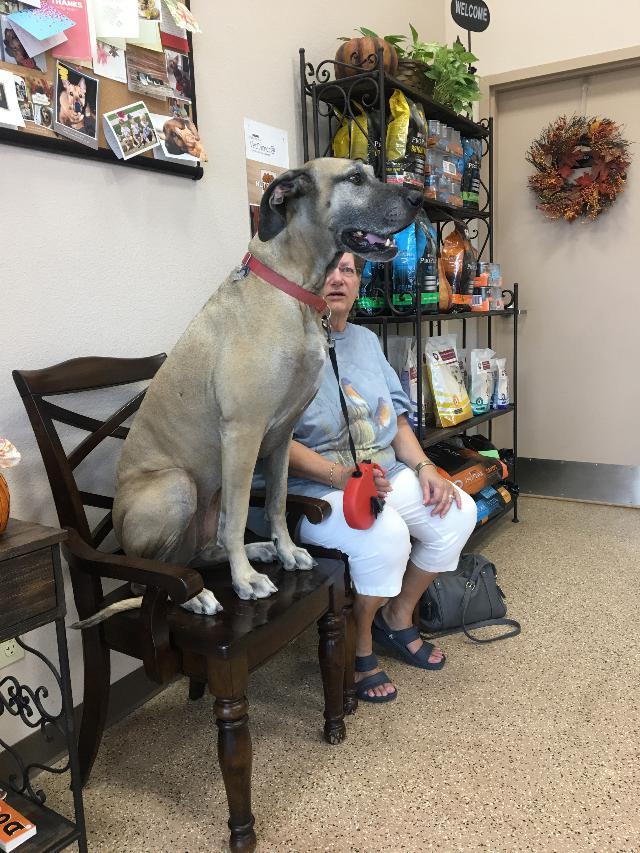 Lily's owners Kathy and Steve Tidy sent us this photo with the nice note below:
"Lily loves being on the furniture, which we do not allow in our home (except occasionally on the outdoor furniture), but every time I've ever taken her to a vet's office, she helps herself to a chair or bench or whatever. This is her in her favorite position at the local vet's – Steve was with us during this visit, so he could take a picture. The staff all love her….."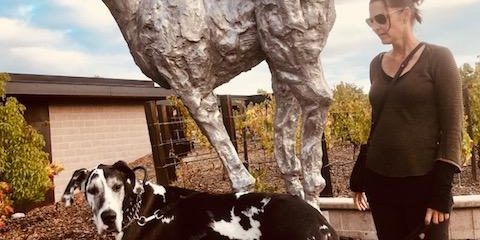 Sherri sent us this photo of Clifford with the verbage below:
"Clifford here. Now I'm six years old. People cant stop asking Sherri if I'm a horse!! "C'mon! Haven't they EVER seen a GREAT Dane before!"
(All Dane owners get asked this question more times than they can count (to be followed by how much do they eat and can you ride them) ….. and it is NEVER funny.)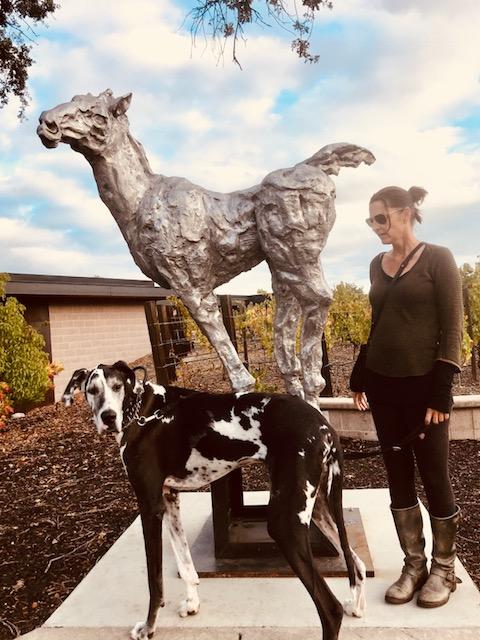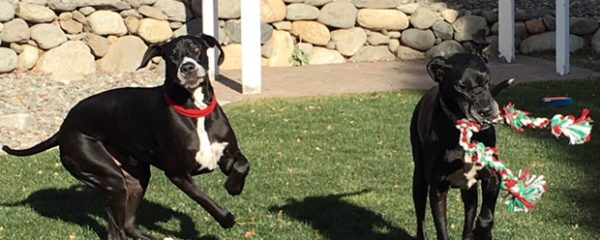 Michael, our Reno canine assistant, has not been a "foster brother" for a while and is missing a canine buddy. Tank (adopted from us by the Robnett family) came over for a play date and made Michael's day!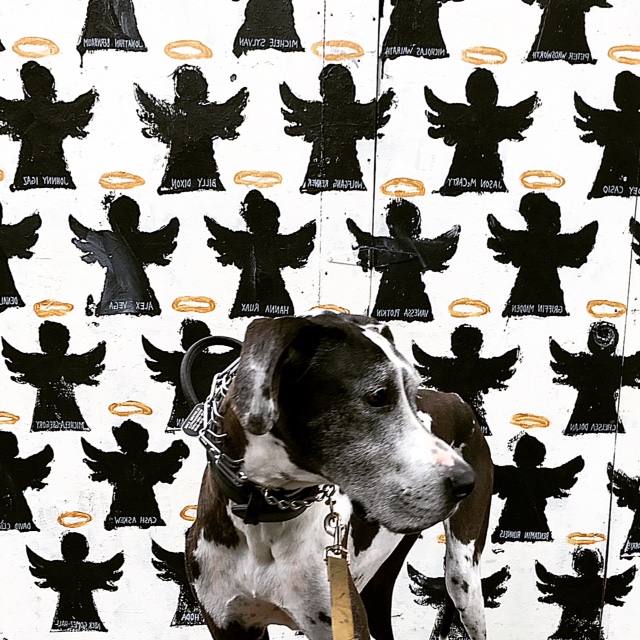 Sherri Lane sent in this photo of her boy Clifford posing with angels in the background. We know those angels were looking out for Clifford as this week he underwent emergency surgery when he bloated. Sherri caught it early and Clifford is recovering. Thank you to his angels for pulling him through!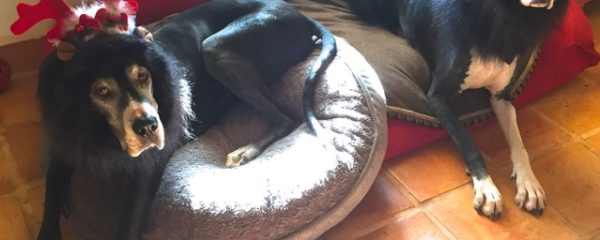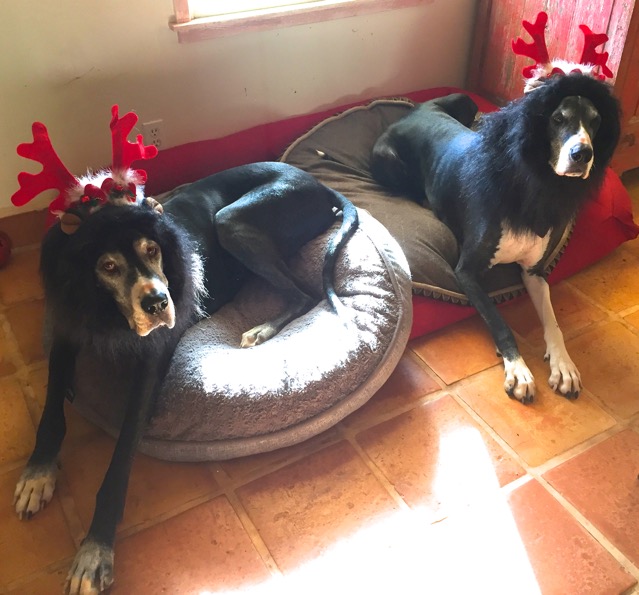 Barbara Slobodian sent in this photo of Cochise and Shawnee waiting for Santa!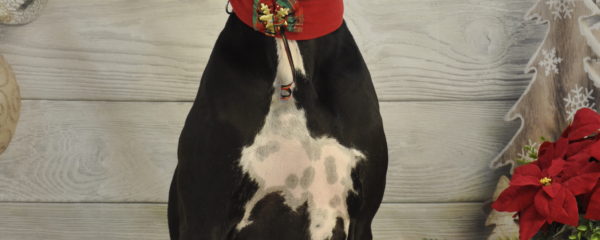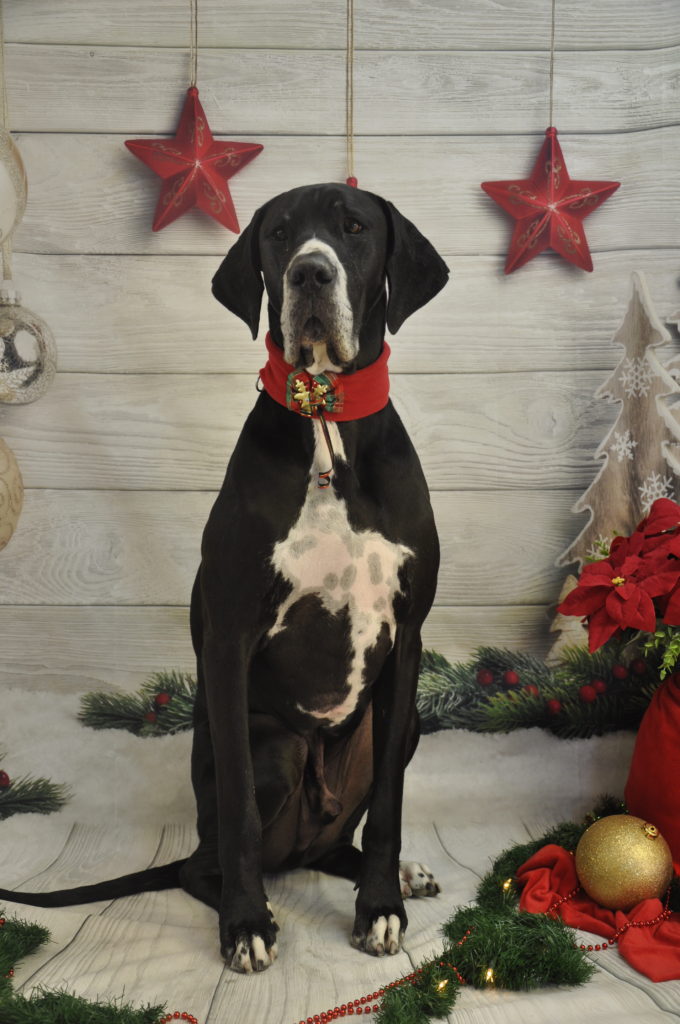 Karen Martin is starting us off with a photo of her own boy Michael!
We would love to post cute holiday photos of your Great Dane with or without your family. Send these photos to cleahy1955@yahoo.com and we will post them to share with the Dane rescue community!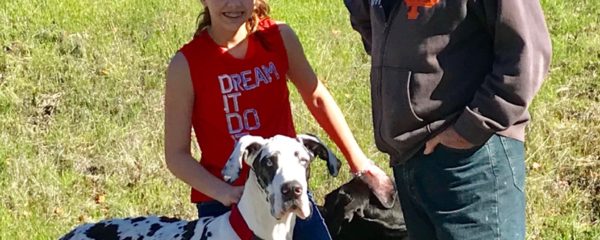 Another great photo from the Cooks! Here we see Aubrey, Grandpa Glenn, and Bodie and Stevie. What a rich life these two Danes enjoy.
a href="http://gdrnc.org/wp-content/uploads/2017/12/aubreyglenn.jpg" class="lightbox" >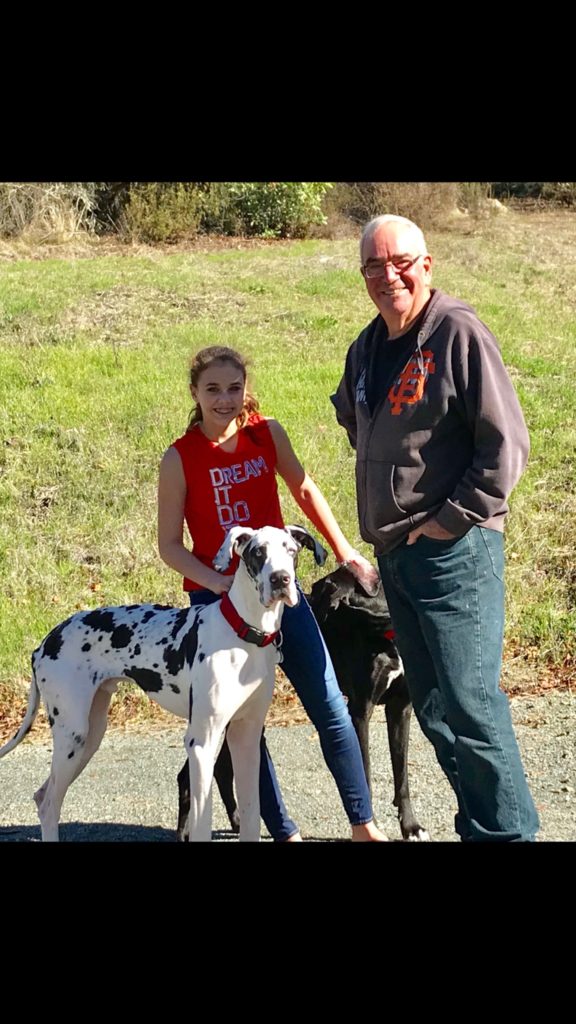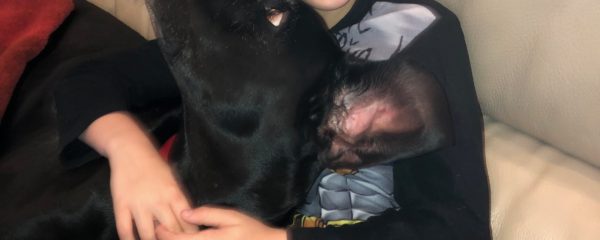 What great photos! To remind you, Stevie came in as a stray, we had to amputate her tail and she was a mess. Very thin and dirty and a bit shy. The Cook family saw past that and adopted her. You can see from her photos she is a great girl! Then we got Bodie in as an older puppy and knew right away he would be a good fit for that family.
I guess it is working out….
(Stevie and the Cook's grandson Larsen pictured above)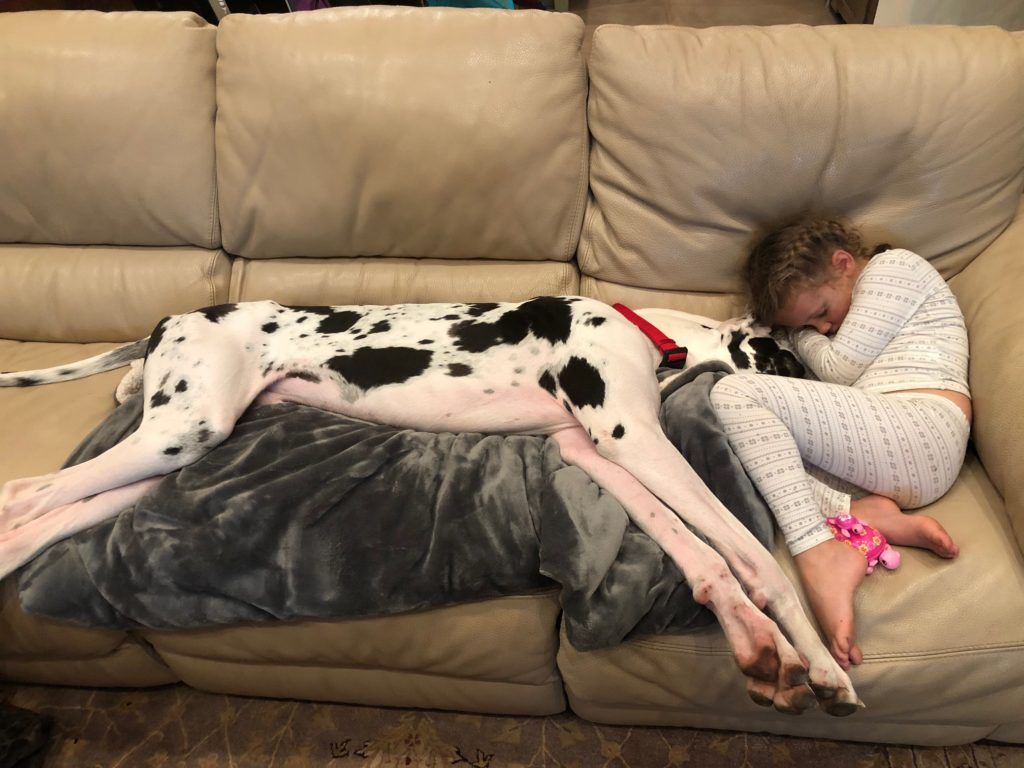 (Kaylee and Bodie pictured above)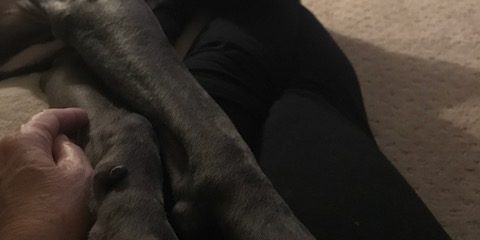 Joe and Kimberly sent us these sweet photos of their new boy Baloo. Thanks to them for adopting this young Dane.