Happy Homes
If you would like to share your Great Dane adoption experience and photos, please send them directly to 
cleahy1955@yahoo.com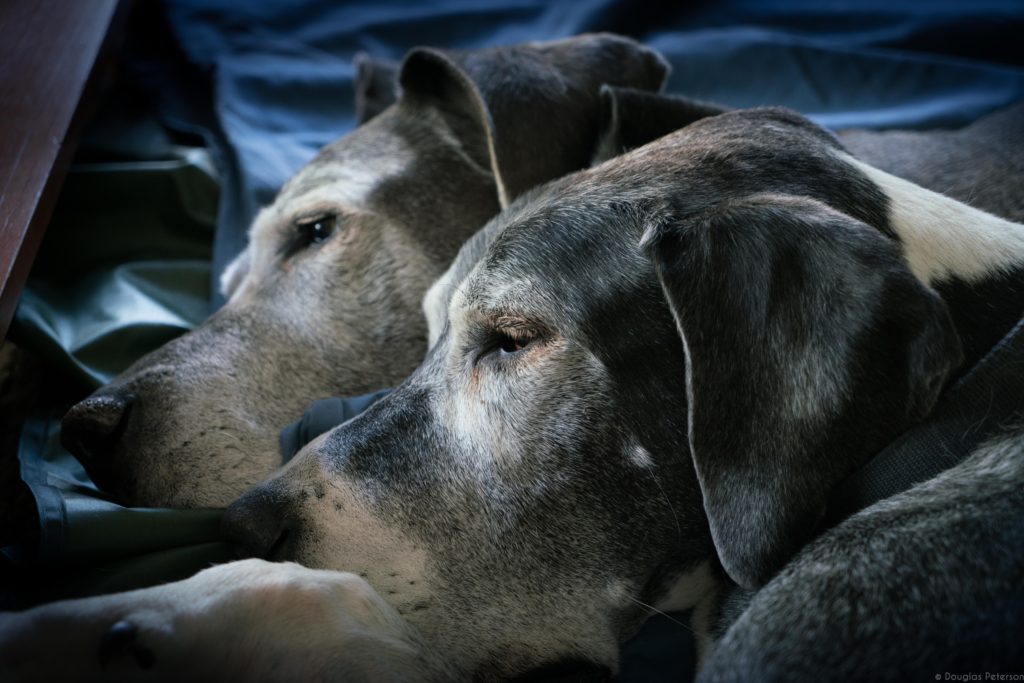 Mr. Sampson and LuLu
This slideshow requires JavaScript.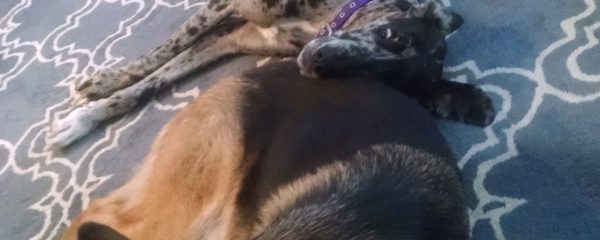 Jan Steinberg adopted Cleo from us last year. Cleo was a tiny thing, skinny and small. Jan just sent some new photos and guess what? Cleo is still a tiny thing! Although by our current "small merle female Great Dane" standards, she is huge! (we of course are referring to the mini-Danes Dee and Lapis) Thanks to Jan for looking past the physical and seeing the cute, crazy girl inside.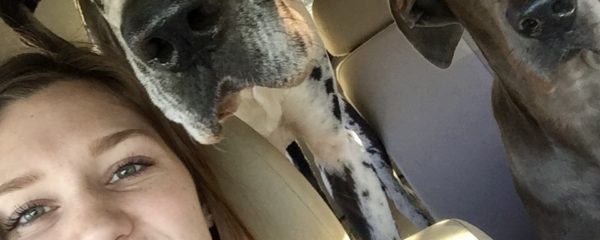 Thanks to Nikkie for adopting Grace and sending these really cute photos of Grace and Max. Here is what Nikkie wrote to us about Grace:
"Grace is quite the character; she has a ton of personality! She has gone from wanting nothing to do with us or Max to needing to constantly be in some sort of physical contact with us. She is a cuddler! Her most favorite thing to do in the whole wide world is play chase. She LOVES to run! She likes to be the chasee, not the chaser, so she will instigate Max into chasing her. Grace has also finally learned how to interact with toys and Max. Before, she would steal toys away from him and go play with them by herself but now she will pick up a toy, bring it to him and they will play tug of war. It has been so exciting watching her grow into who she has become. Grace has made leaps and bounds as far as her anxiety, however, at times she does still show some signs of anxiety. I'm not sure if it will ever get completely out of her, however, she is very responsive to direction. So when I see her pacing around, I will simply give her a command and without hesitation she will immediately do whatever I have directed and she will then be fine."
Thanks to Nikkie for working with Grace to make her the companion she wanted. Sometimes Rescue dogs take some work to settle in and we appreciate the owners who are willing to go the distance.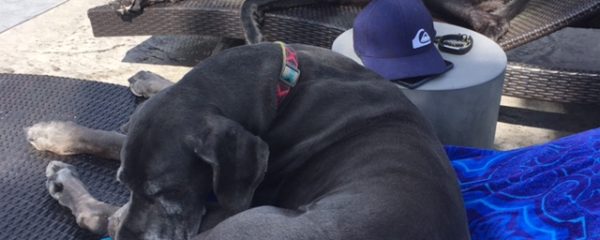 Whew! Both Danes are SO TIRED after swimming laps in the pool. Well, there is no proof of that, but Tank assures his owner Jessica that they both expended SO much energy. As tired as they look, we would assume they are telling the truth……or maybe not.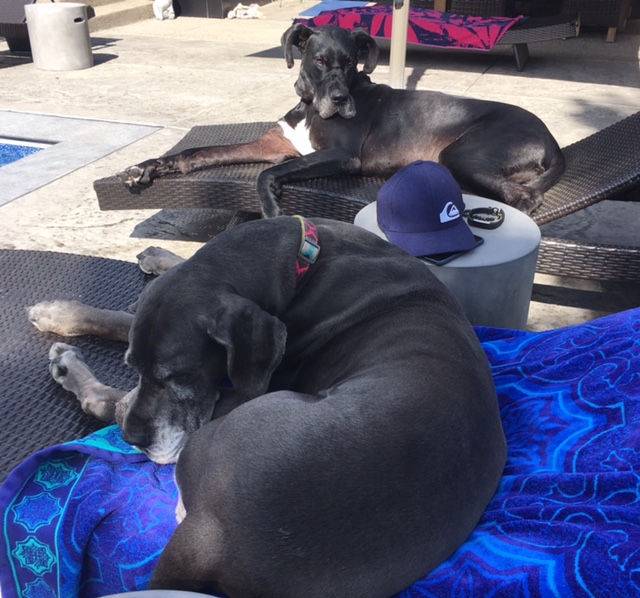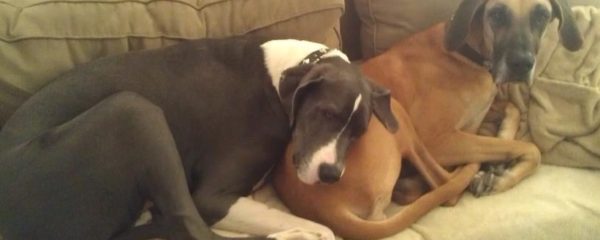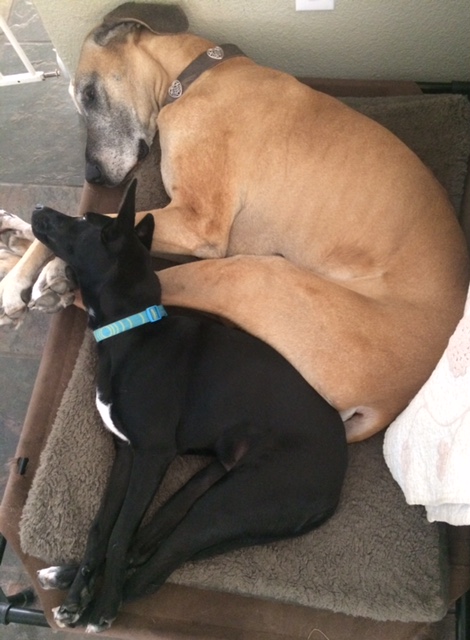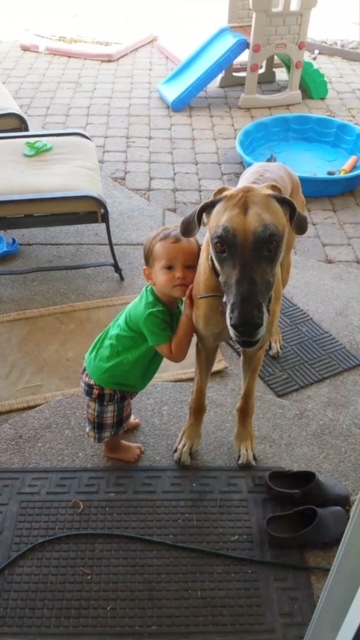 More super cute photos of Stella from her owner Paula. Thank you Paula for sharing these!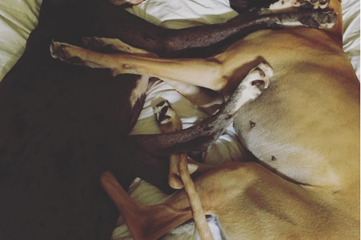 Emma Grace was adopted from us by Paula, who previously adopted "Kale" from us. You can see Kale's photos in our Happy Homes section. Kale had some issues, which Paula dealt with like the wonderful Dane owner she is. When Kale passed, Paula came to meet Emma Grace (Emma was her first name then her second home renamed her Grace, so Paula decided to combine the two). Paula fell in love and only hoped her other Dane "Augustus" would love Emma Grace as well. I guess the jury is out on that question…..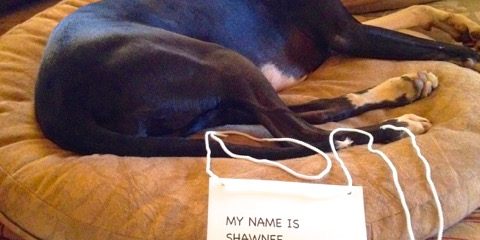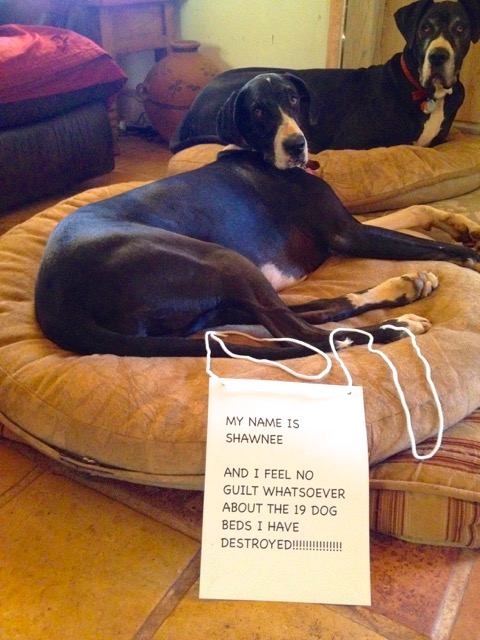 (That number is now up to 27! and she still feels absolutely no remorse but is looking forward to seeing what number 28 will look like!)
Thanks to Barbara for another great photo.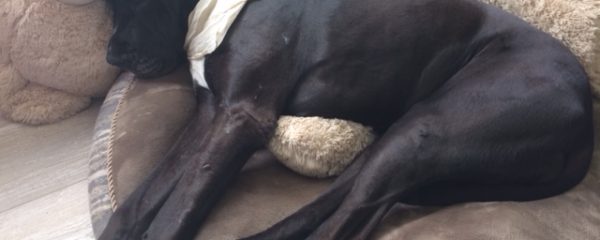 Maggie looking very comfortable with "big bear".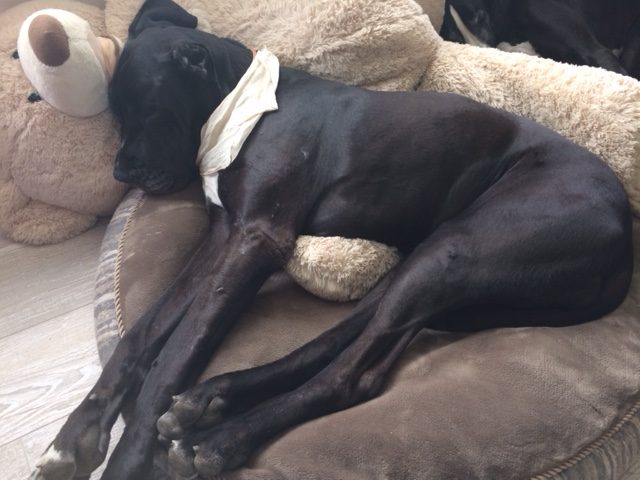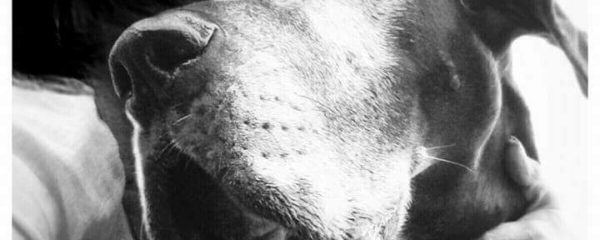 Thanks to Joe and Kathy Moraes for always remembering to keep us updated on their sweet senior girl Sasha! Here are the photos they sent and what they wrote:
"It was nine years ago that our lives intertwined. Here is a current photo taken of Sasha standing in the morning sunshine just after the rain. Her name was "Sascha" when we adopted her. Miss Lady Sasha Dane who is now 11 years and 4 months of age.
Here's an ode to you baby girl…Miss Lady Sasha Dane. Reflections of you….You are an old dawg…wise in your years…a gentle and kindred spirit…a little rickety in your step…white frost upon your fur…of gentle beauty you are a vision of light…we honor and celebrate you…your life…as one of our heart…our family…side by side. A Lady you are…a Great Dane by breed…your name is Sasha…forever the heart of our family."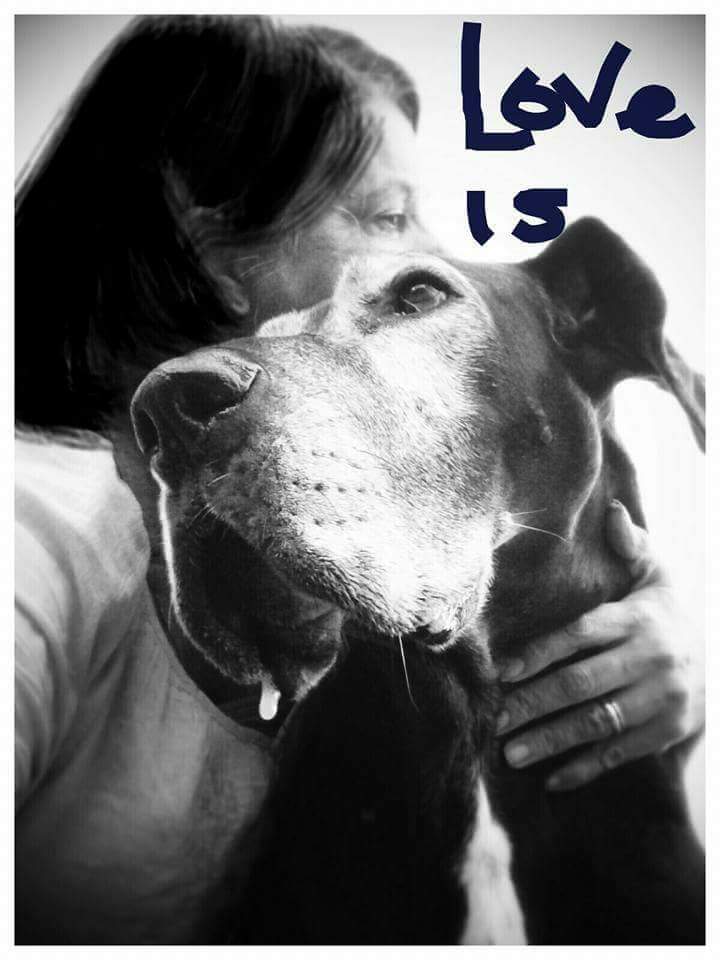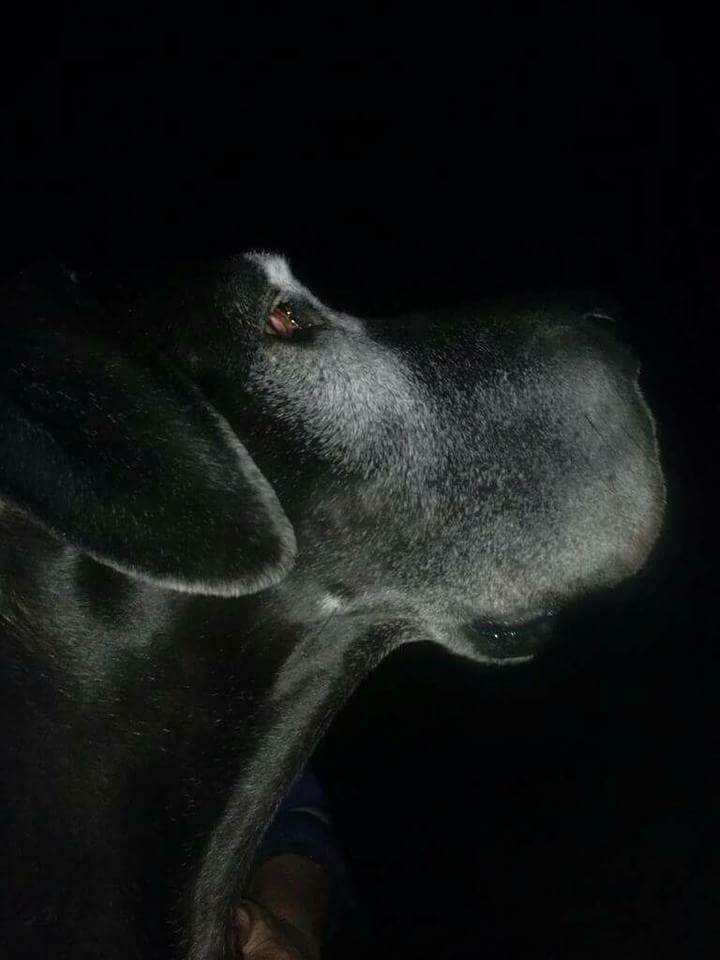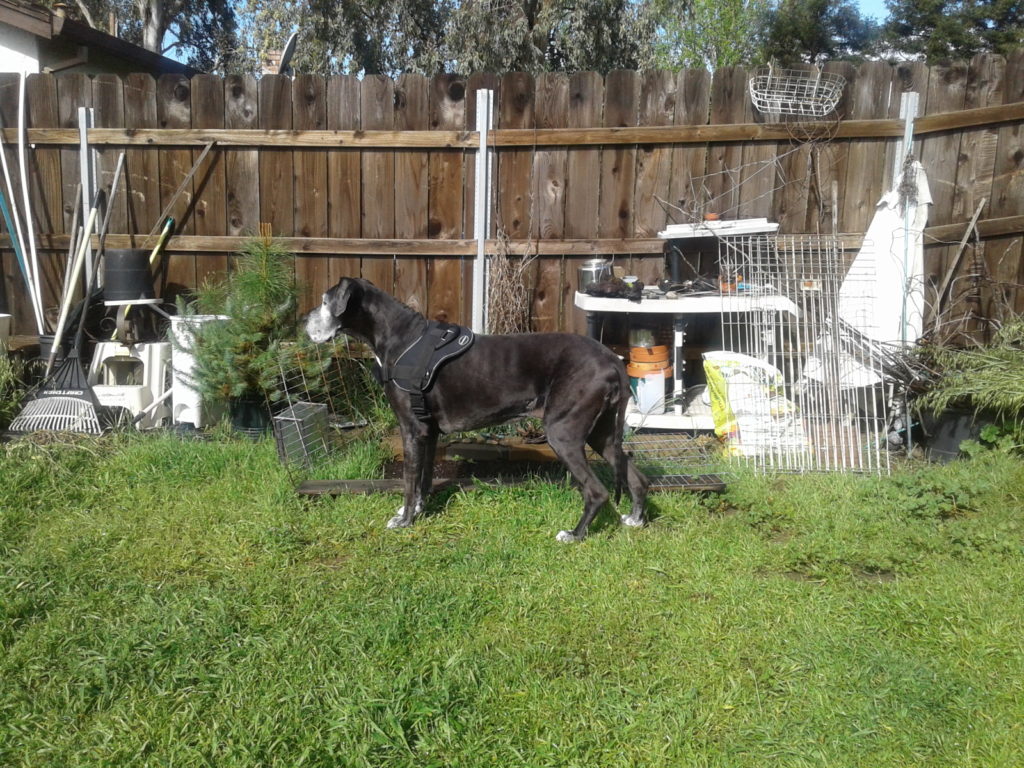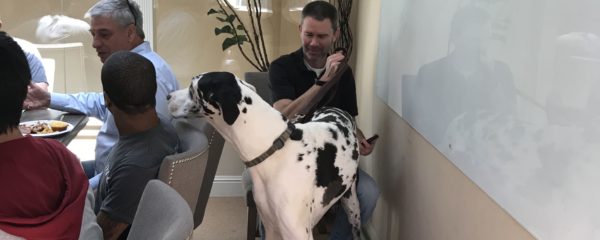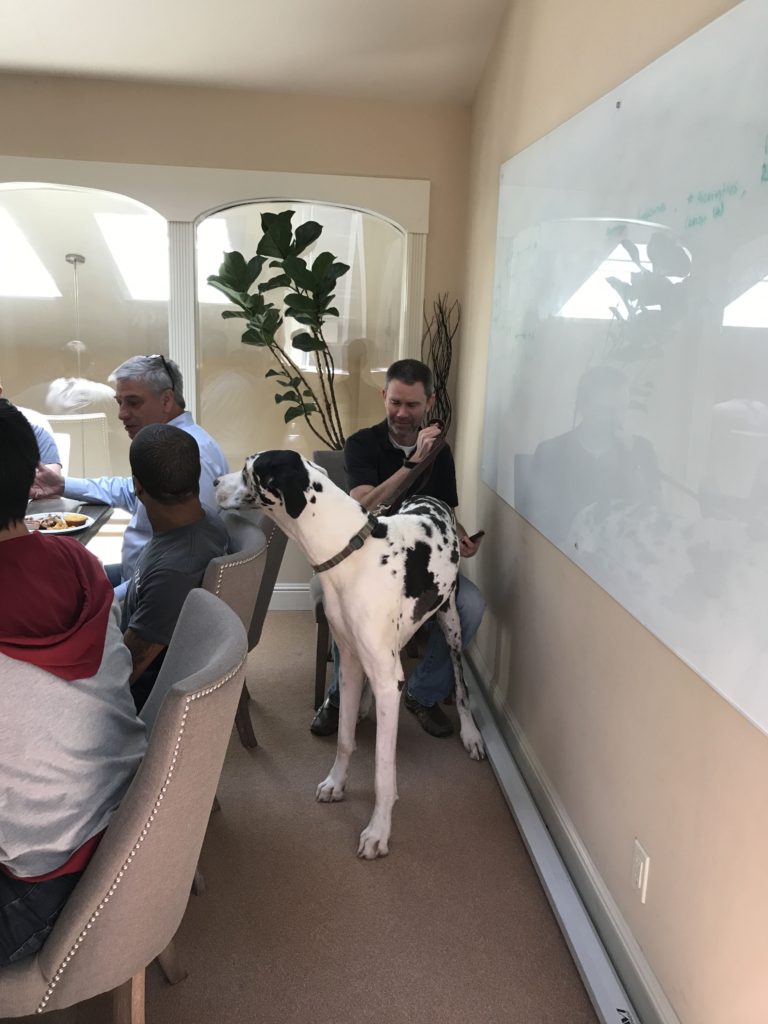 Thanks to Lori Lynne and Eric for sending this cute photo of Jackson with Eric at work. Here is what Lori Lynne wrote: "Jackson is the life of every party he attends. He loves every person or dog who loves him back – – and is tolerant of those who don't and tries really hard to win them over too. They (Jackson and sister Lily) get to go pretty much everywhere with us, so we have gotten lots of good experiences and have quite the fan club!"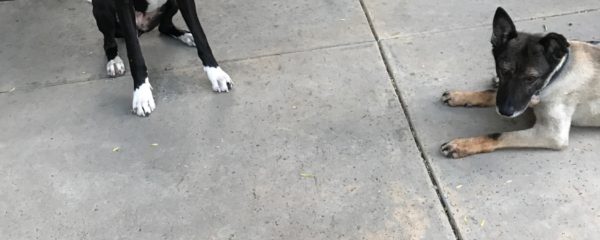 One Dog…..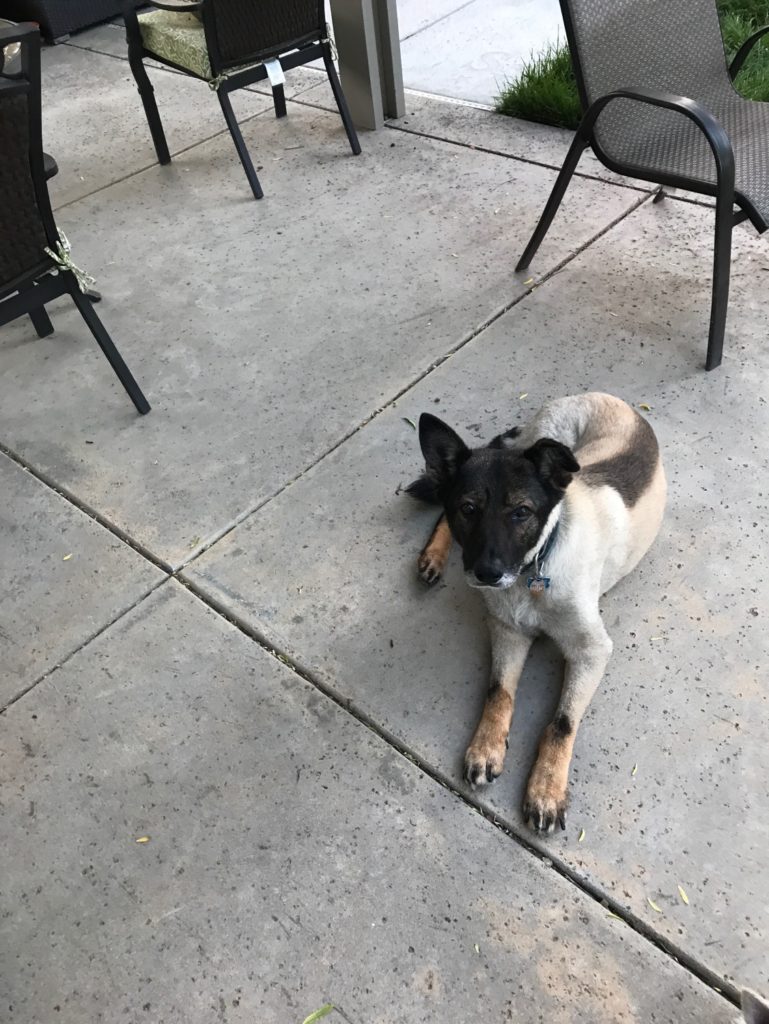 Two Dogs…..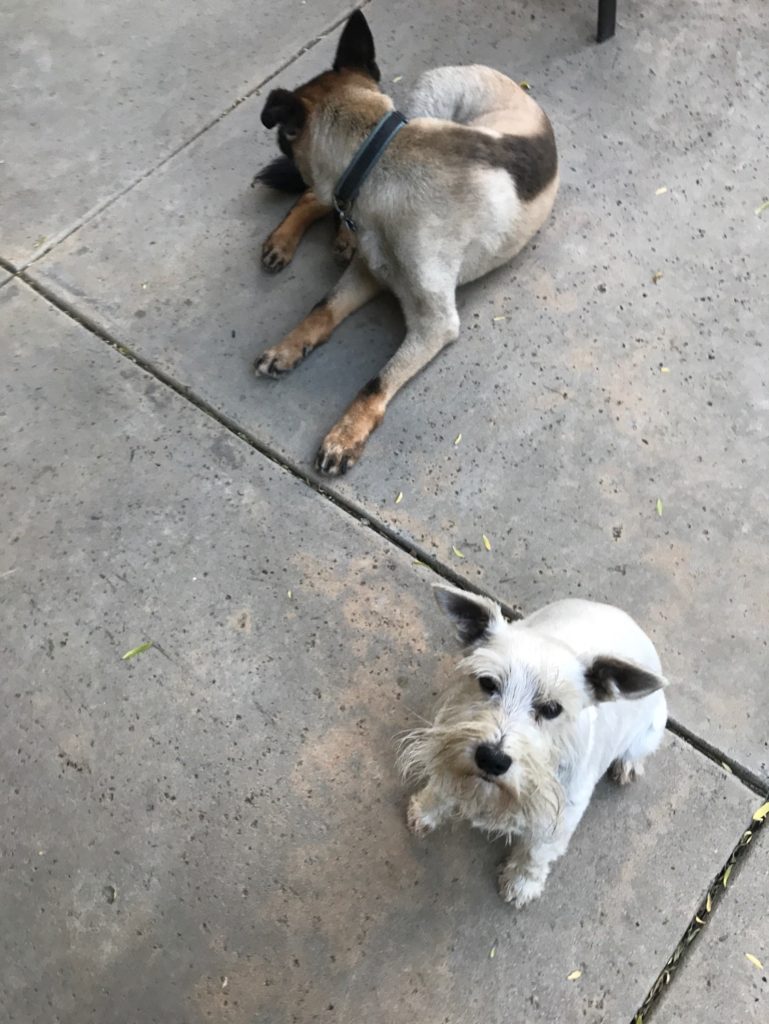 Three Dogs…..Now the family is complete!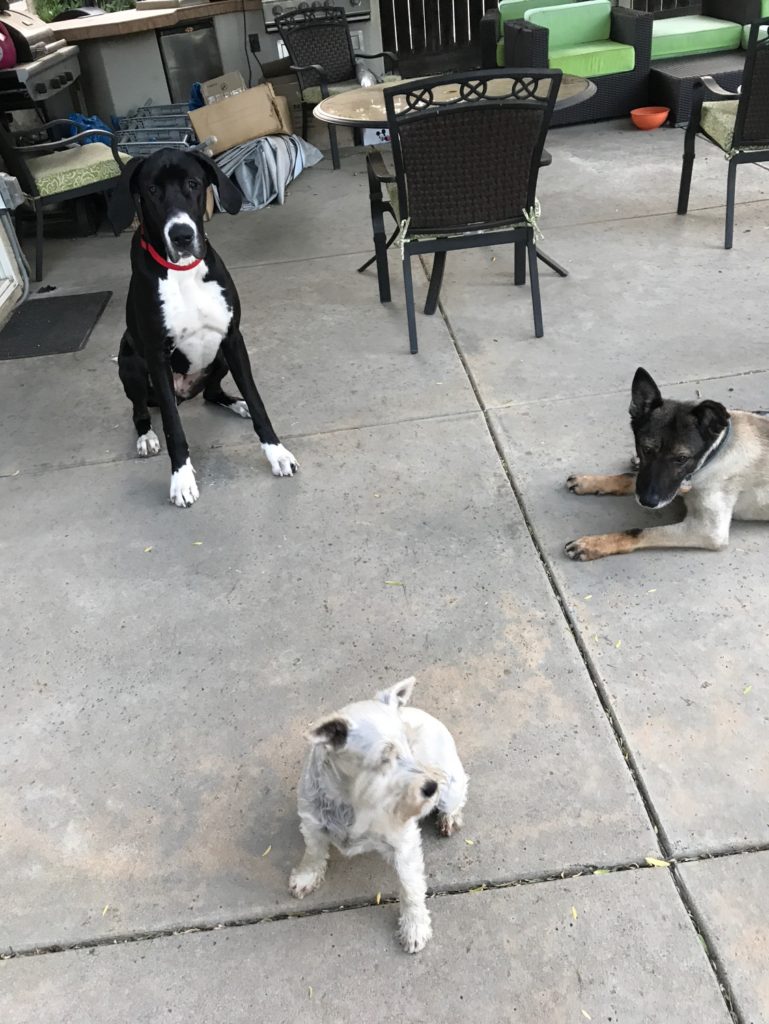 Scarlett is Very Happy (can't you see it in her expression??)