Happy Homes
If you would like to share your Great Dane adoption experience and photos, please send them directly to 
cleahy1955@yahoo.com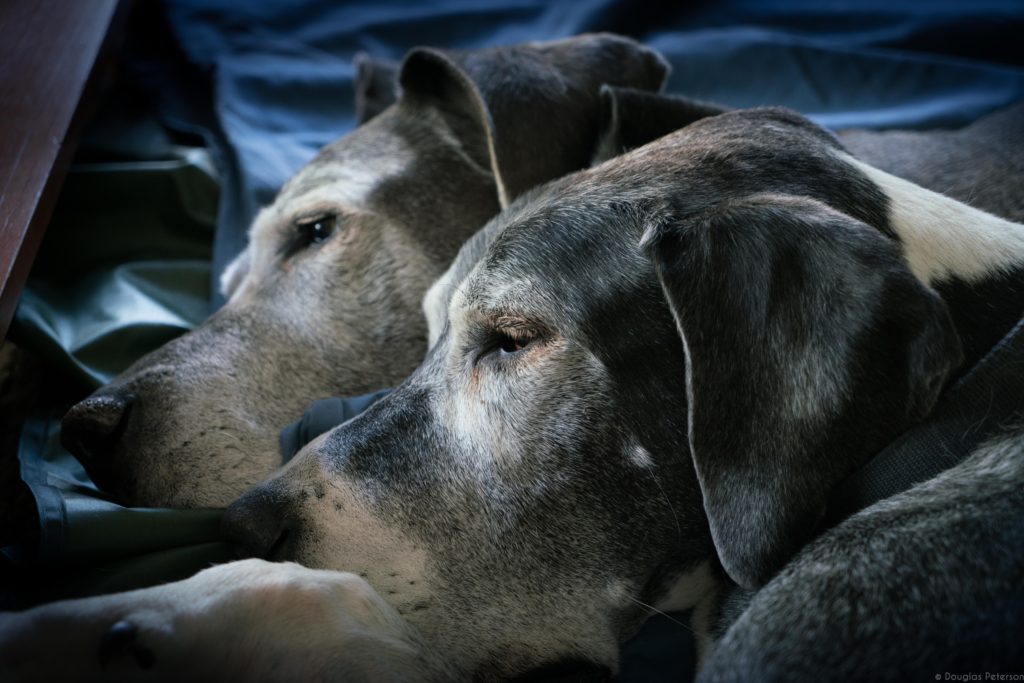 Mr. Sampson and LuLu
This slideshow requires JavaScript.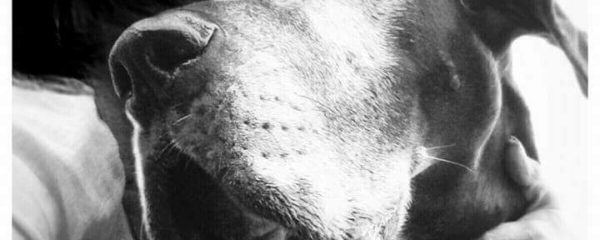 Thanks to Joe and Kathy Moraes for always remembering to keep us updated on their sweet senior girl Sasha! Here are the photos they sent and what they wrote:
"It was nine years ago that our lives intertwined. Here is a current photo taken of Sasha standing in the morning sunshine just after the rain. Her name was "Sascha" when we adopted her. Miss Lady Sasha Dane who is now 11 years and 4 months of age.
Here's an ode to you baby girl…Miss Lady Sasha Dane. Reflections of you….You are an old dawg…wise in your years…a gentle and kindred spirit…a little rickety in your step…white frost upon your fur…of gentle beauty you are a vision of light…we honor and celebrate you…your life…as one of our heart…our family…side by side. A Lady you are…a Great Dane by breed…your name is Sasha…forever the heart of our family."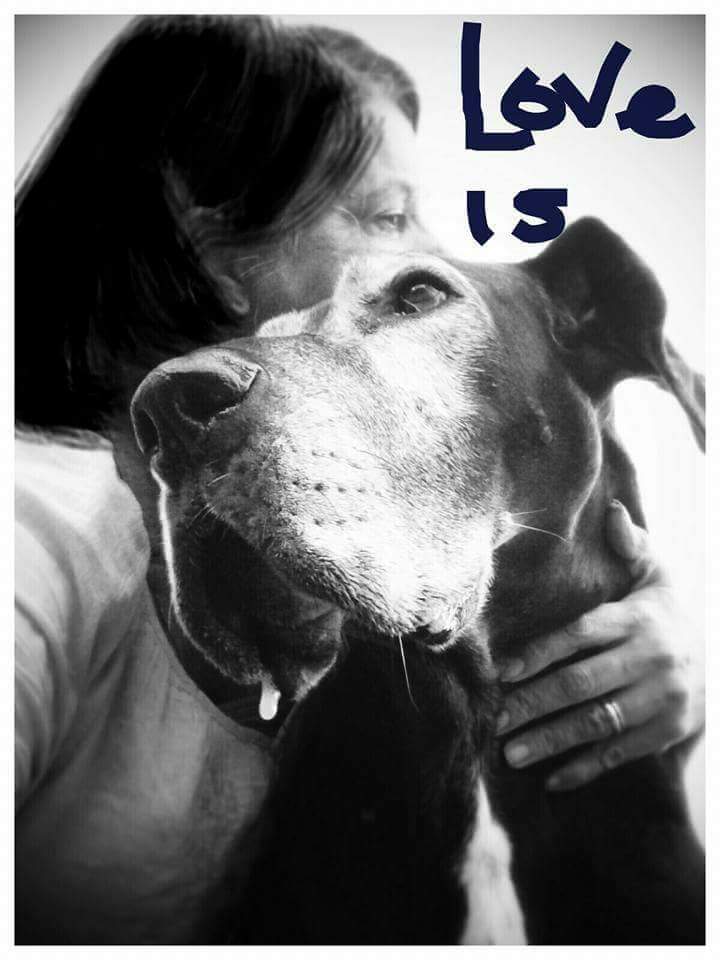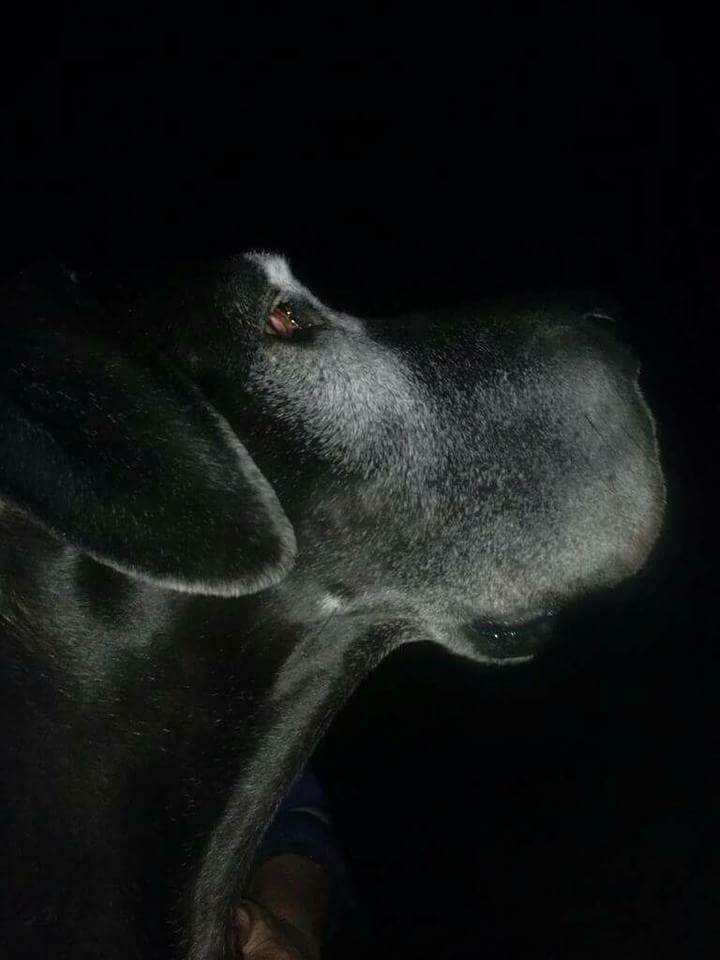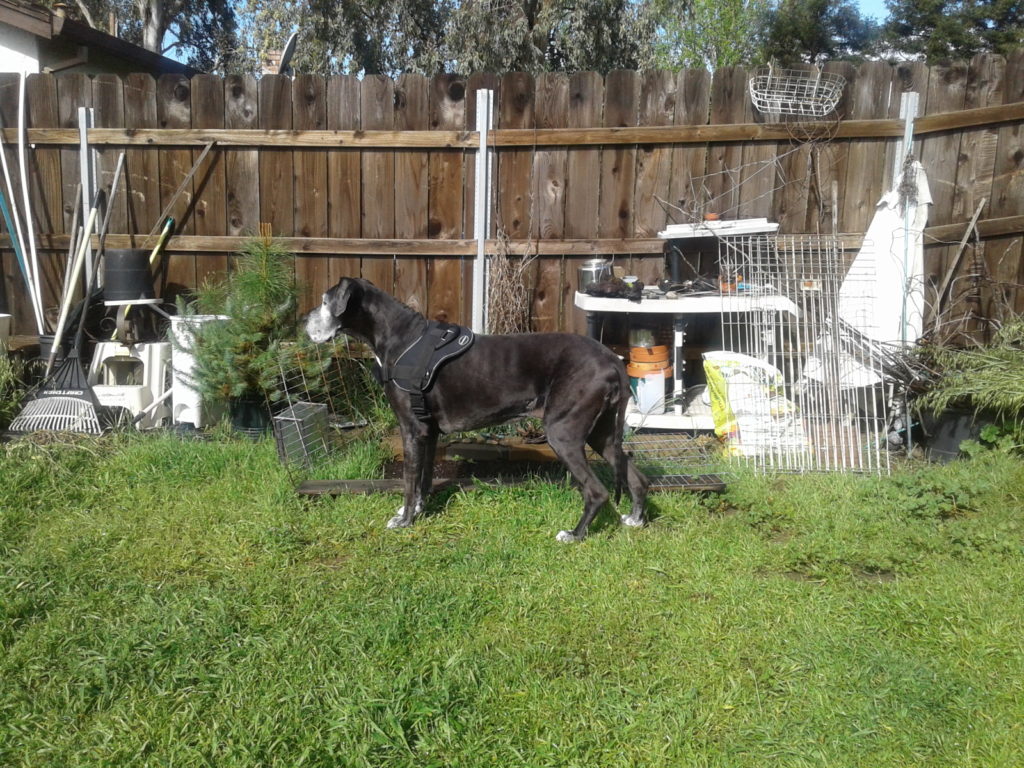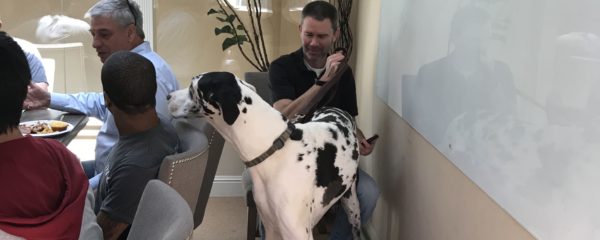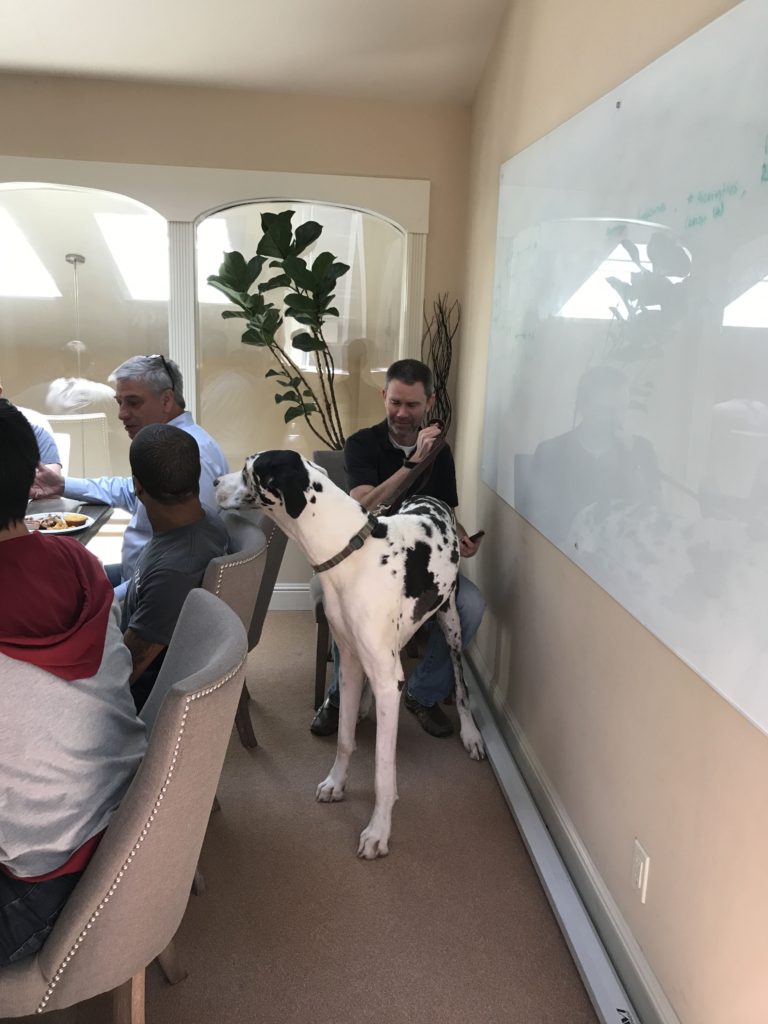 Thanks to Lori Lynne and Eric for sending this cute photo of Jackson with Eric at work. Here is what Lori Lynne wrote: "Jackson is the life of every party he attends. He loves every person or dog who loves him back – – and is tolerant of those who don't and tries really hard to win them over too. They (Jackson and sister Lily) get to go pretty much everywhere with us, so we have gotten lots of good experiences and have quite the fan club!"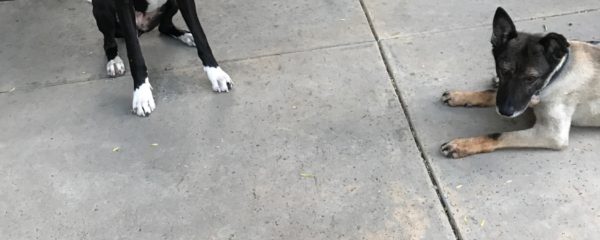 One Dog…..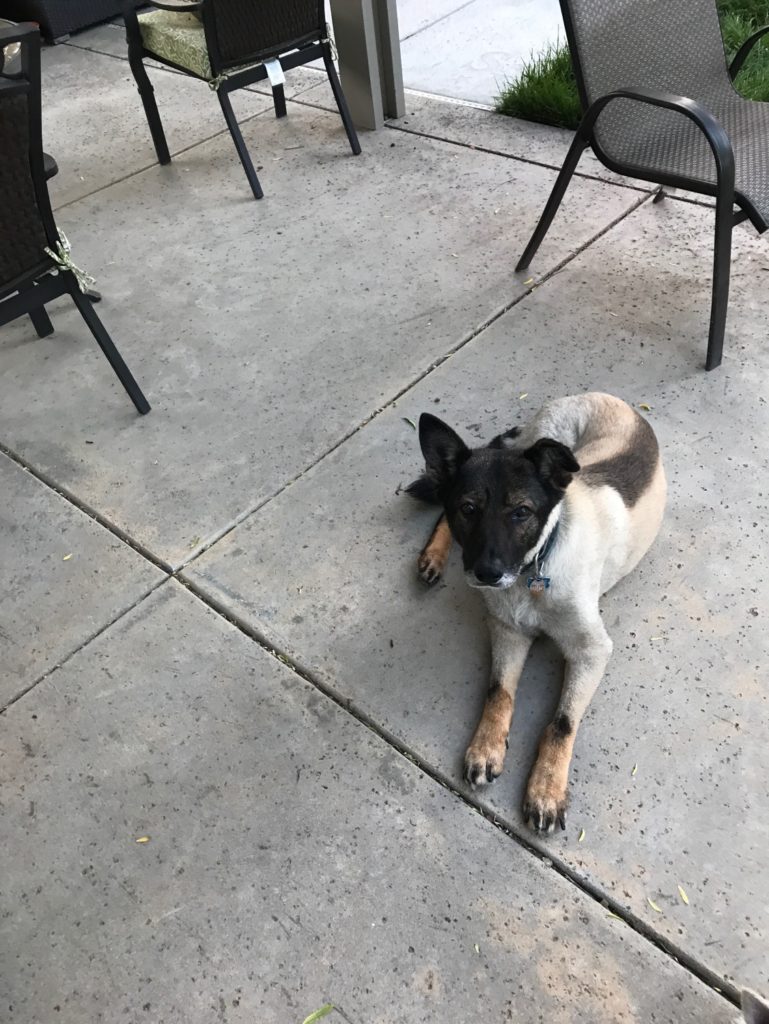 Two Dogs…..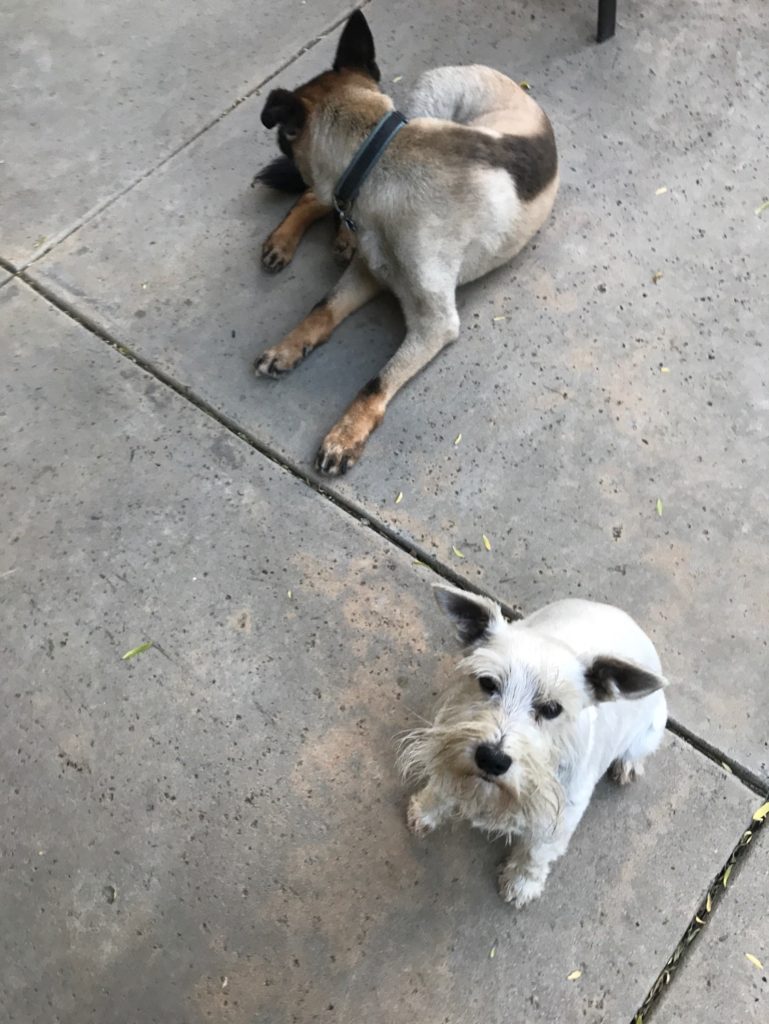 Three Dogs…..Now the family is complete!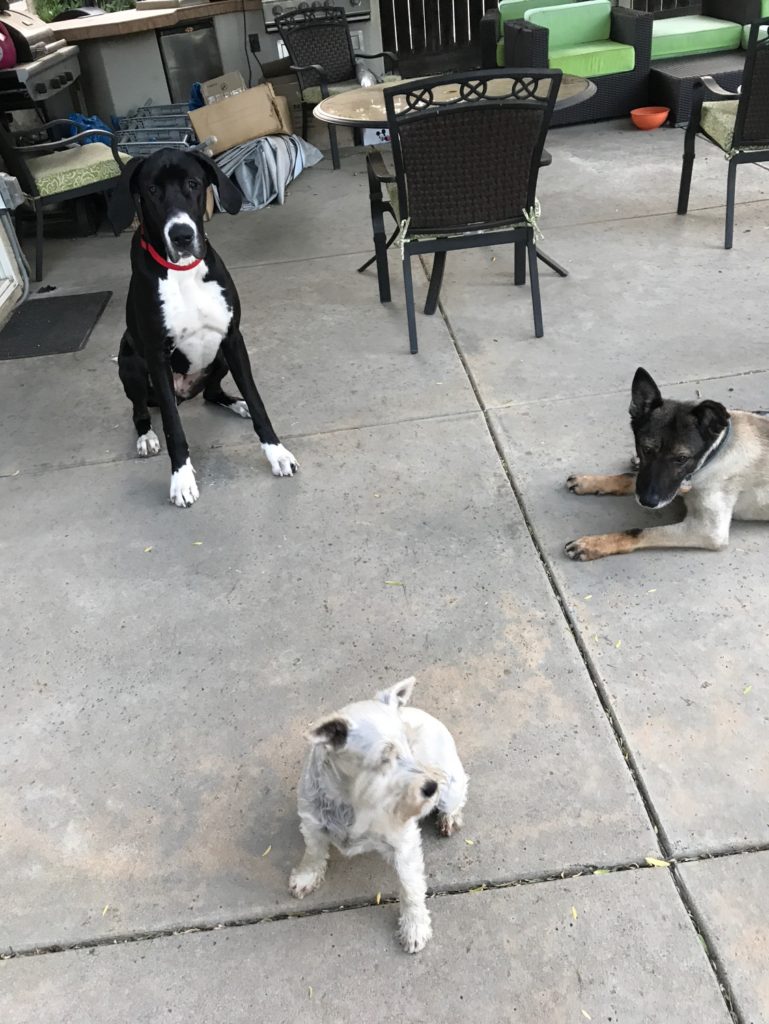 Scarlett is Very Happy (can't you see it in her expression??)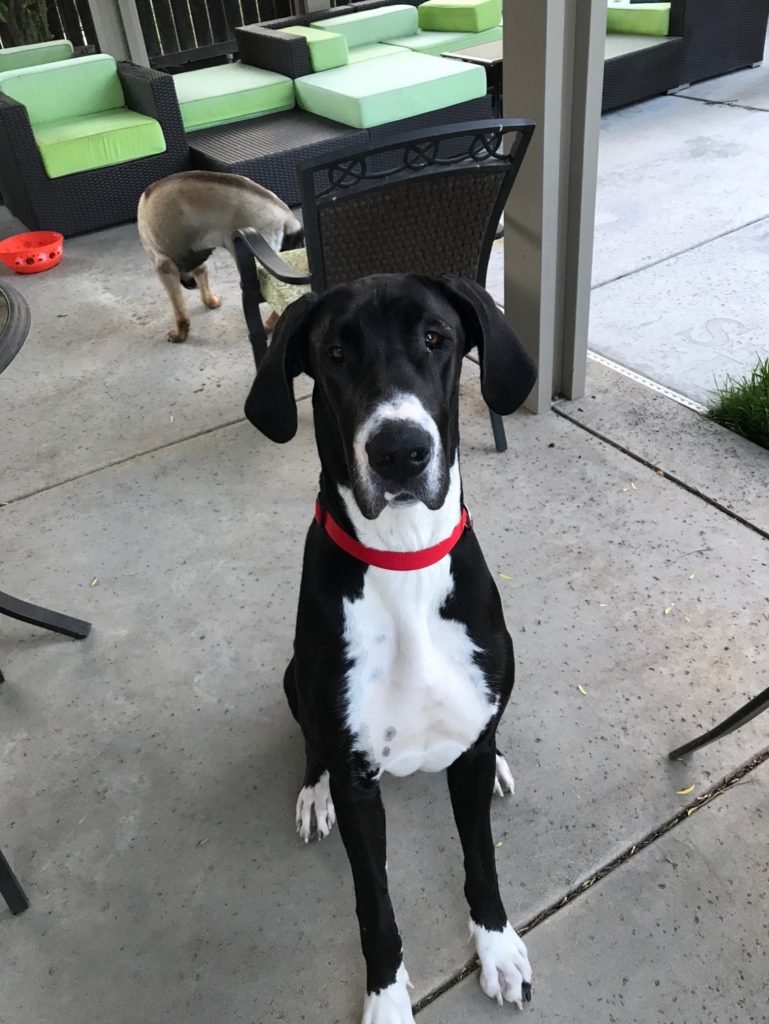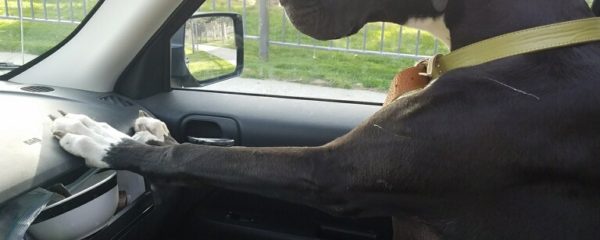 Just could not resist posting this cute photo of Cleo. Thanks to Ellie Curtis for allowing me to post this. It seems Cleo just assumed this position in the car one day and now it is normal to her! (Just heard that Cleo's Mom Ellie is today graduating from Montana State. Congratulations!)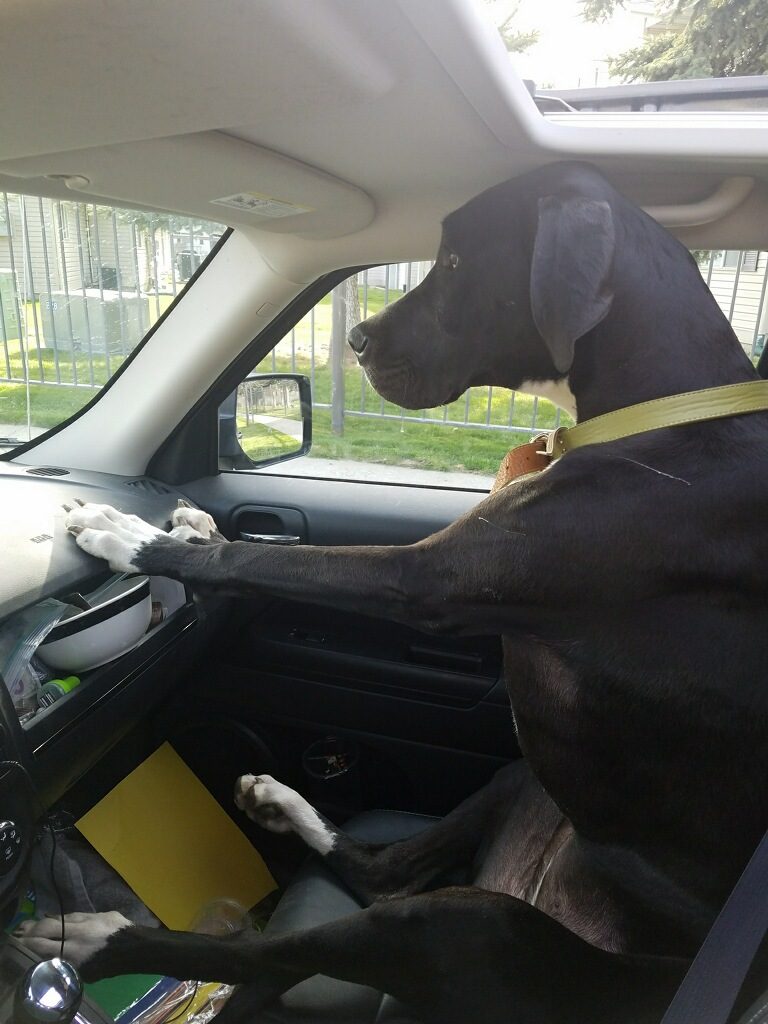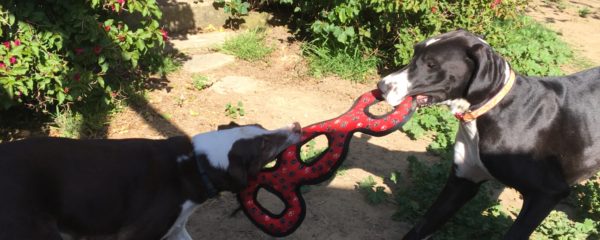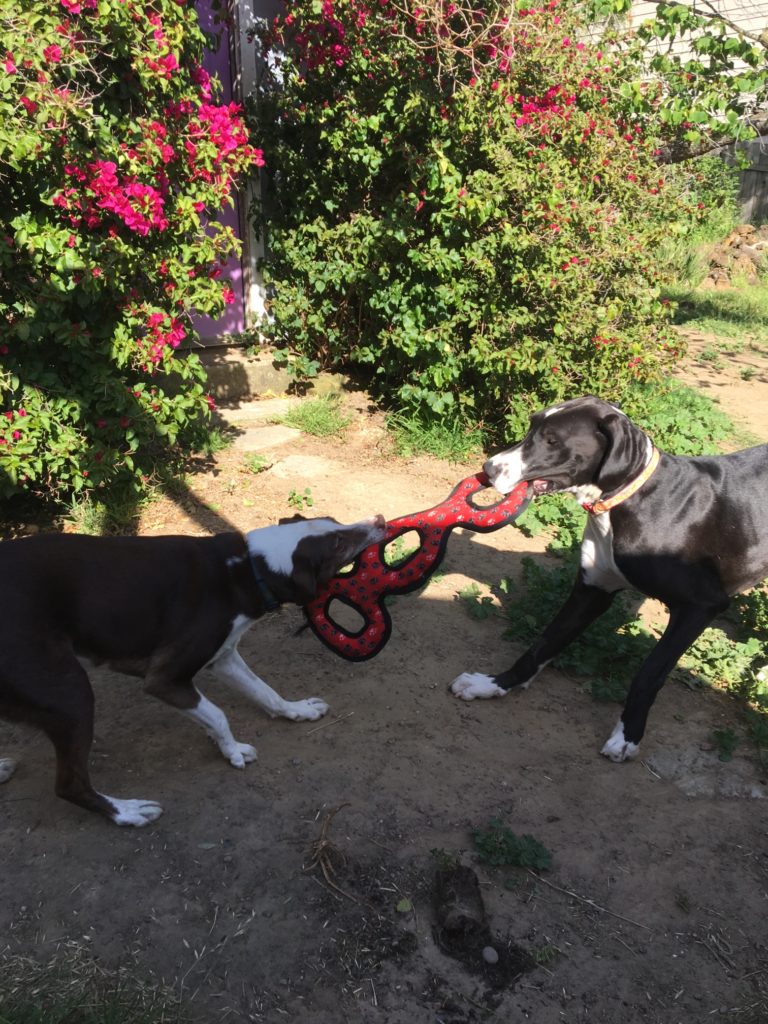 Thanks to Scott and Liz for adopting Poppy! Lucky girl.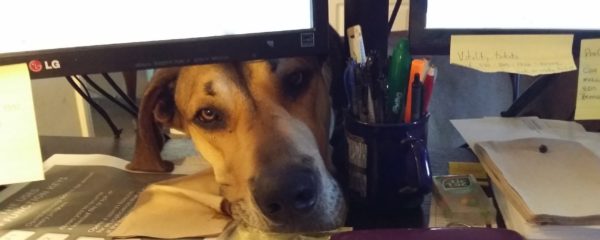 "Is it break time yet??"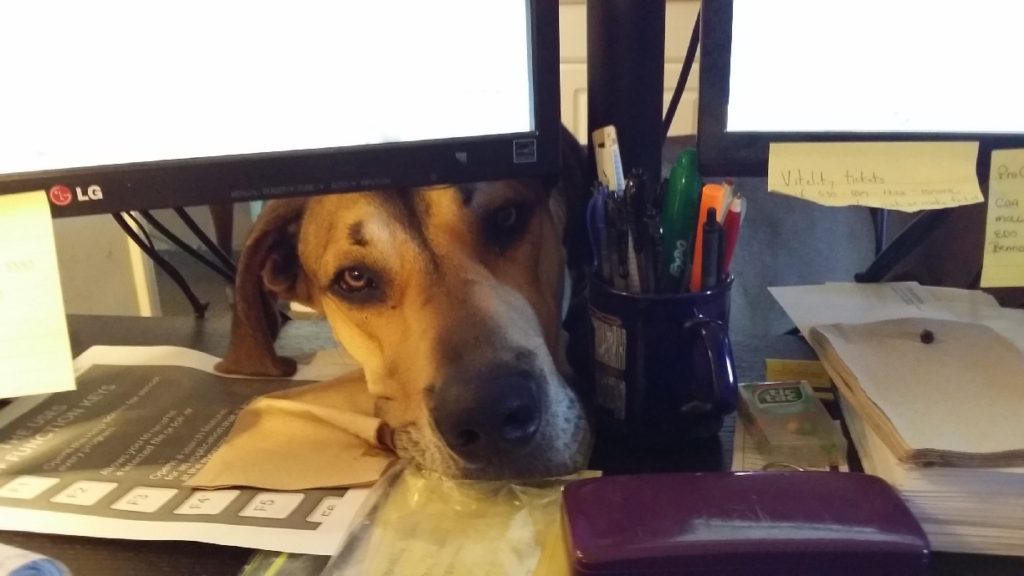 rg/wp-content/uploads/2017/05/newlogan1.jpg" class="lightbox" >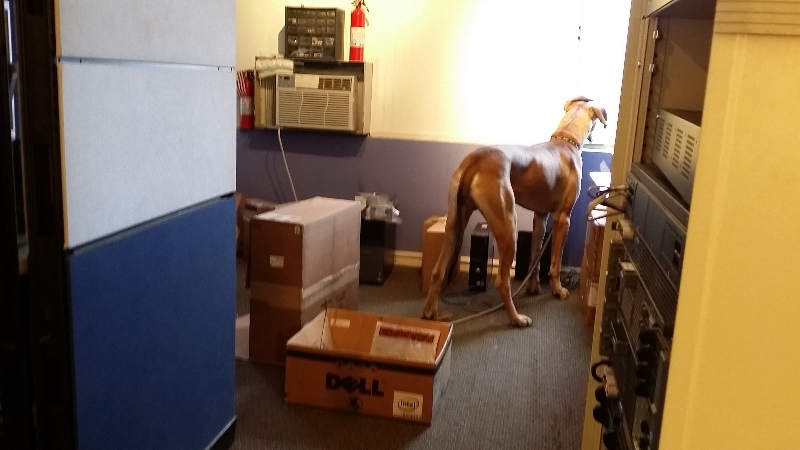 "I refuse to play with this toy, and you can't make me!"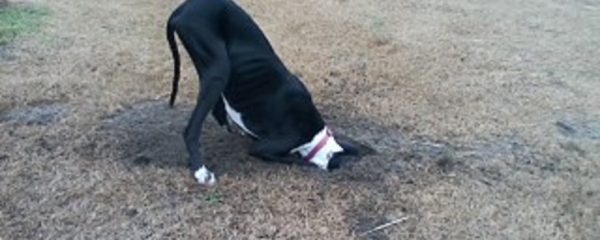 Norah came in as a baby puppy with her father and was quickly adopted by the Hohl family. She luckily now lives on a ranch with kids, other dogs, and all manner of farm animals. From the photos below, I would guess she is happy!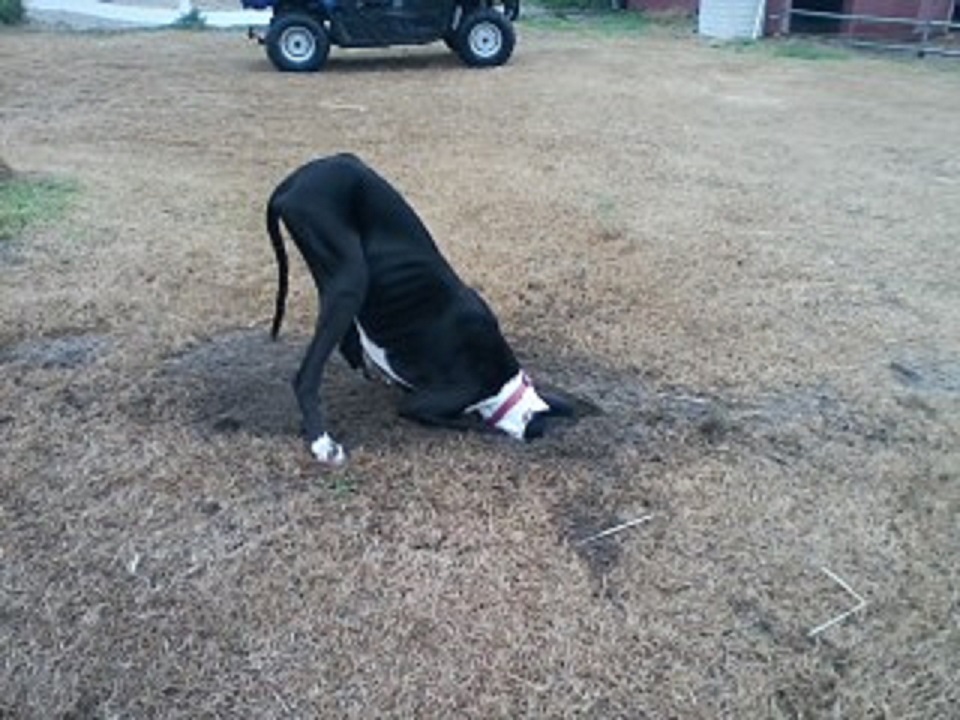 Yes, that is Norah doing her job taking care of the gophers.
Her coat just keeps getting shinier with every photo!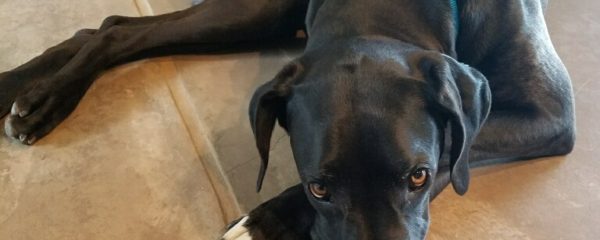 Thanks to the Cook family for adopting Stevie and giving her the type of wonderful home we are sure she never had! Her tail has healed well and she is benefitting from long daily walks and lots of love and attention.