In Memoriam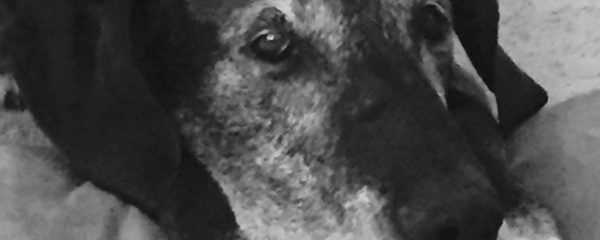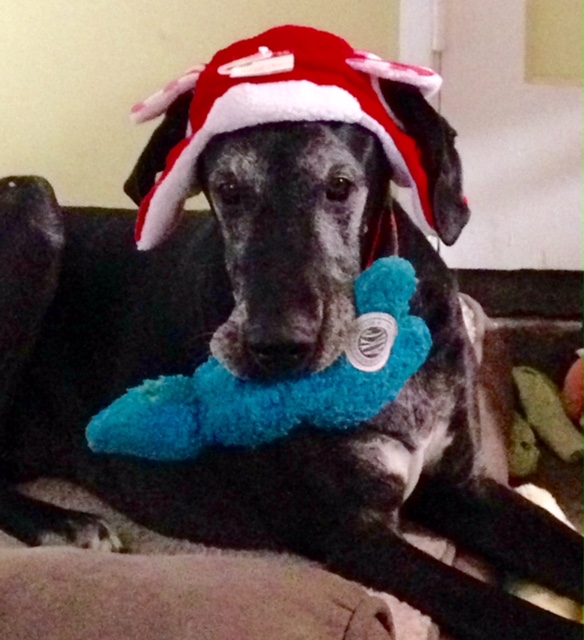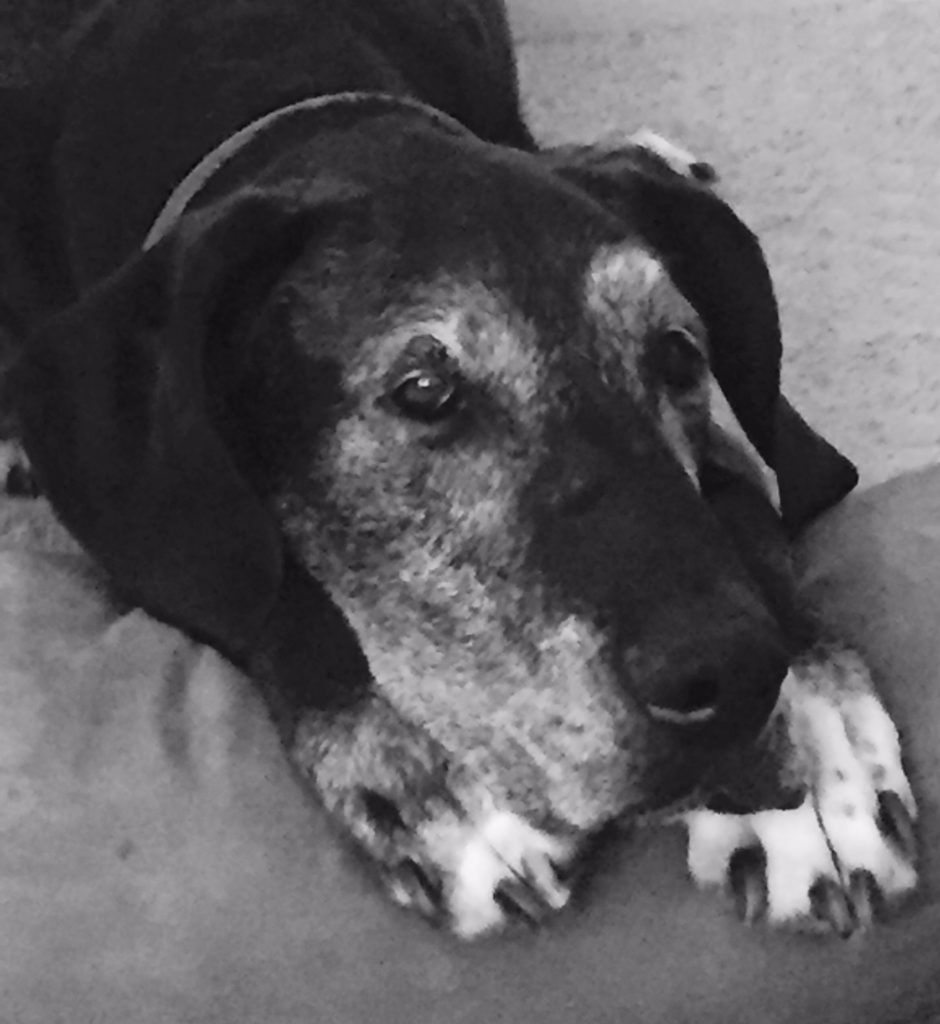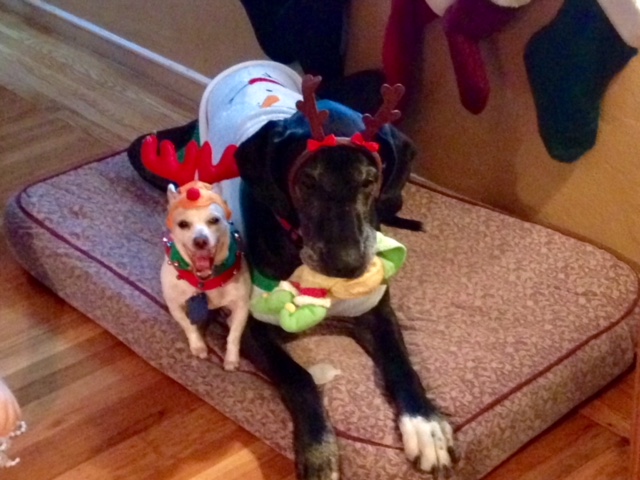 Lorrie Ranck sent us these touching photos of her boy Dash. Here is what she wrote: "We adopted Dash through private adoption via GDRNC, when he was 4 years old. He had serious separation anxiety and a medical issue. We are privileged to have had this sweet soul as part of our family until October of this year. At 12 years old, he was struggling to walk and let us know it was time to say good bye. His goofy self is missed by all."
Our condolences to Lorrie and her family. We thank them for giving Dash a loving home.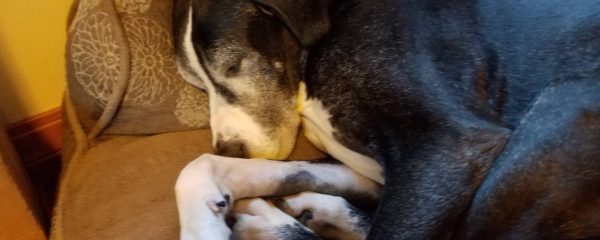 Our condolences to Dottie Poole and her family on the loss of her dear boy Jett. Dottie is a long time adopter and we appreciate the love and care she gave Jett throughout his life, and especially in his final days. Here is what Dottie wrote to us about Jett:
"We said goodbye to Jett on Tuesday. He had a tumor engulfing his greater trochanter, pelvis. It was getting more painful for him to walk or sit or lay down. It was heartbreaking to watch and even more heartbreaking to let go. He gave us so much love and laughter. I have so many great pictures an am not good at loading them from phone to mail. So many wonderful memories. I miss him so and am so glad we shared his life. He was so good for all our family. Even the neighbors were stopping by to make sure Jett was OK when he wasn't doing so well. Everyone loved him".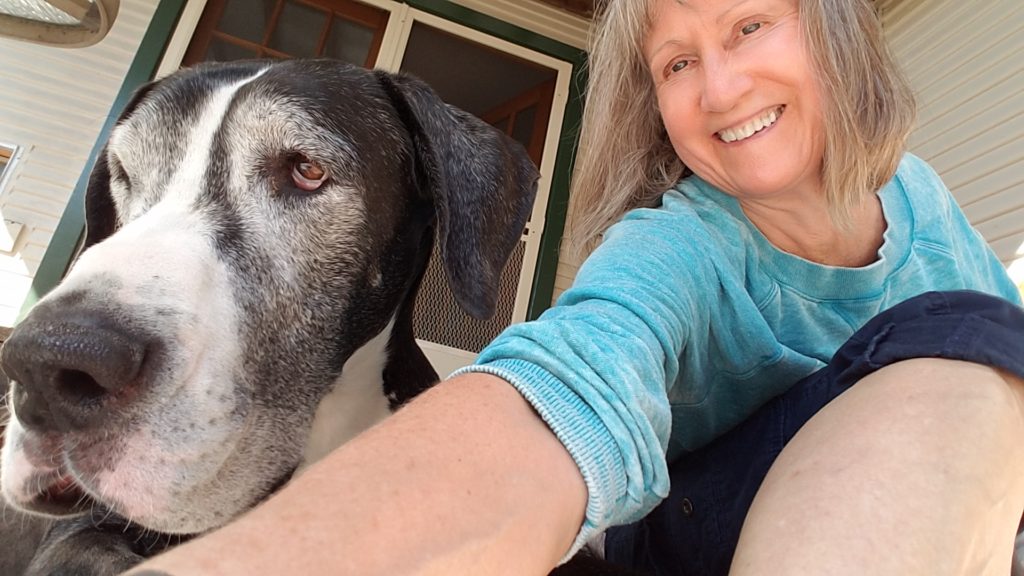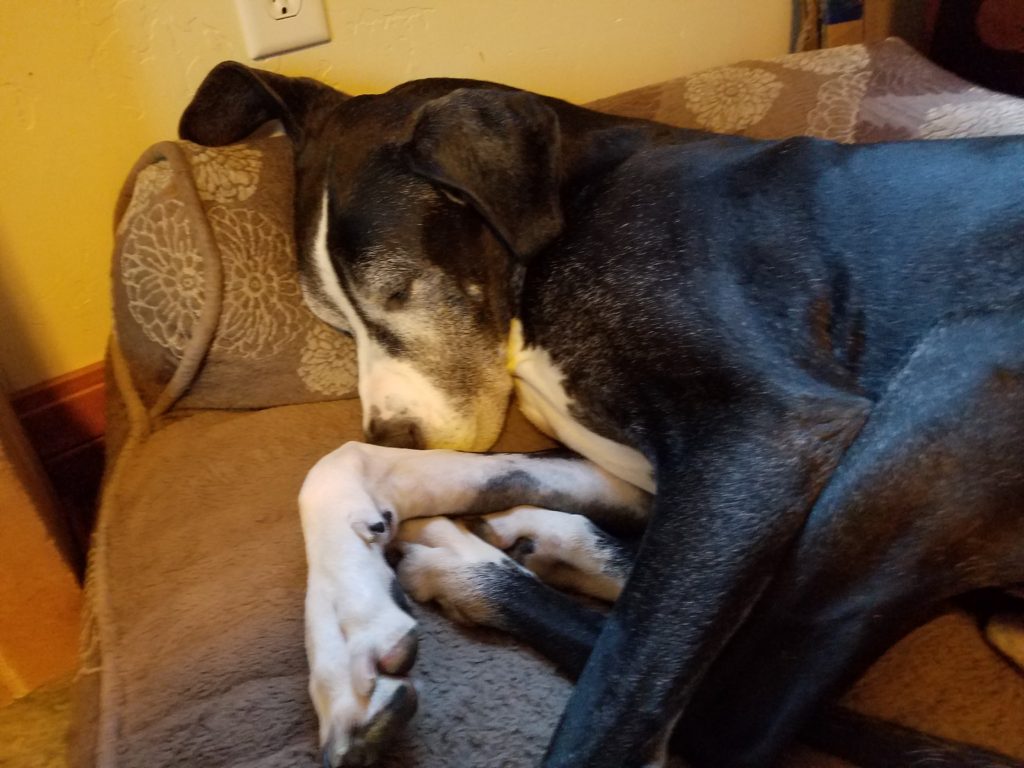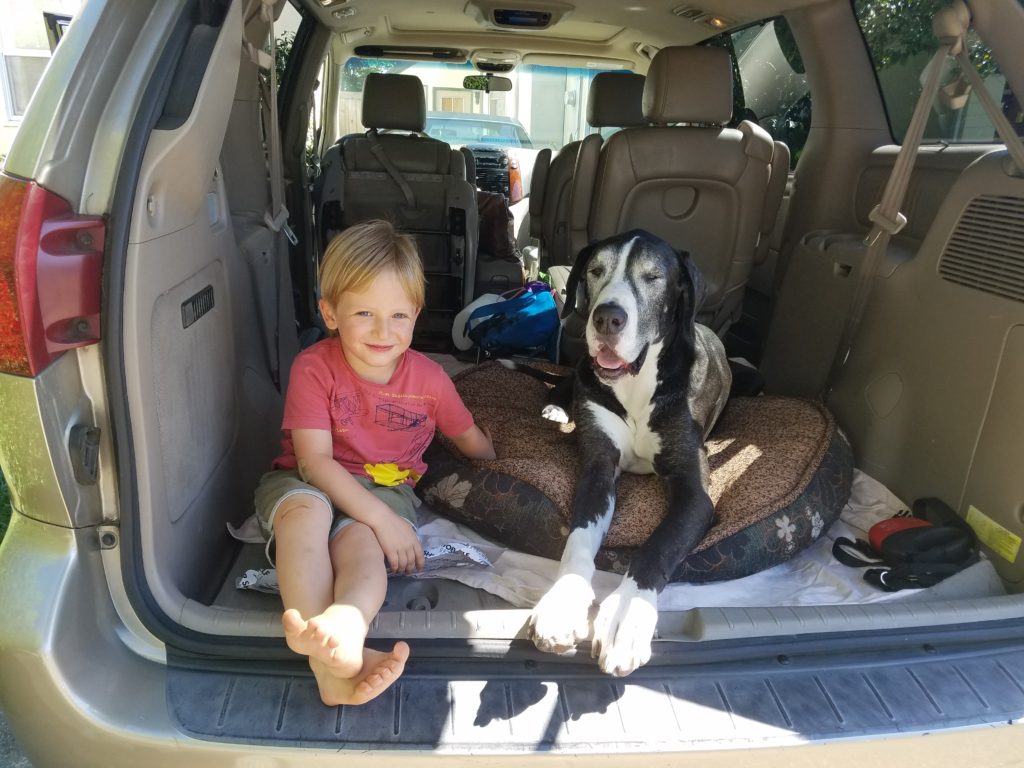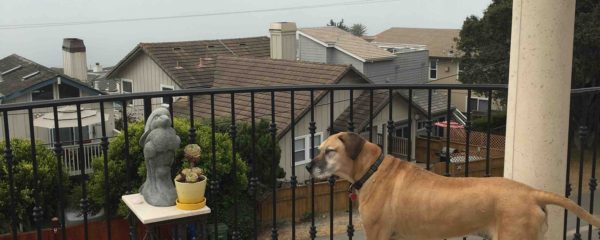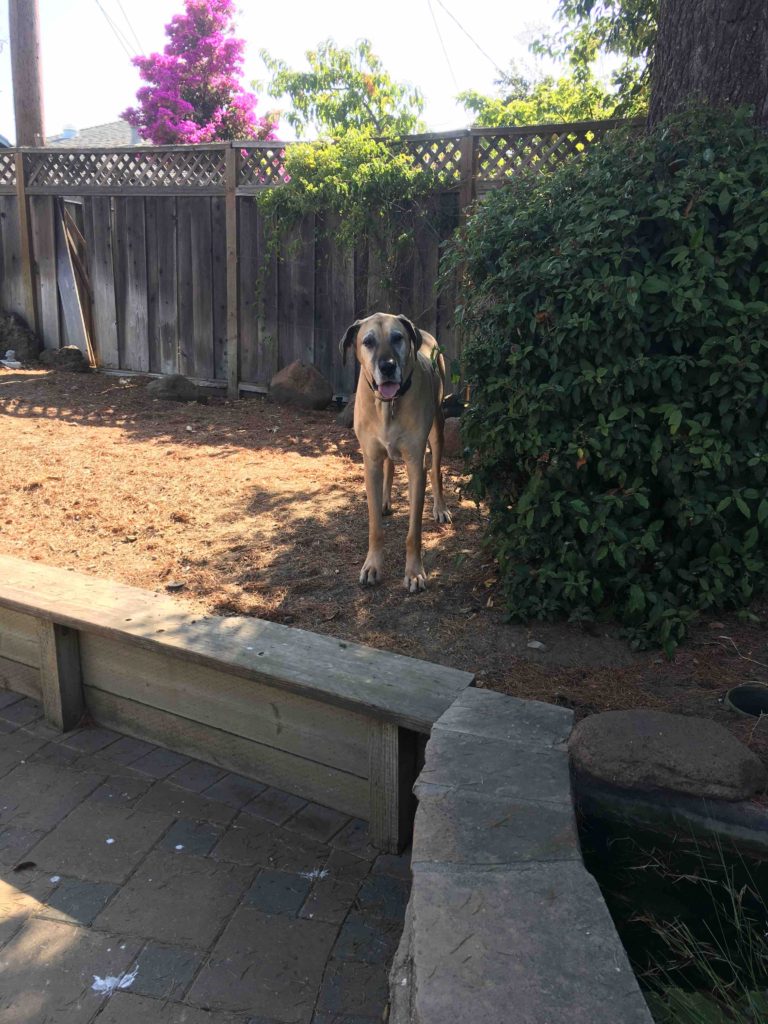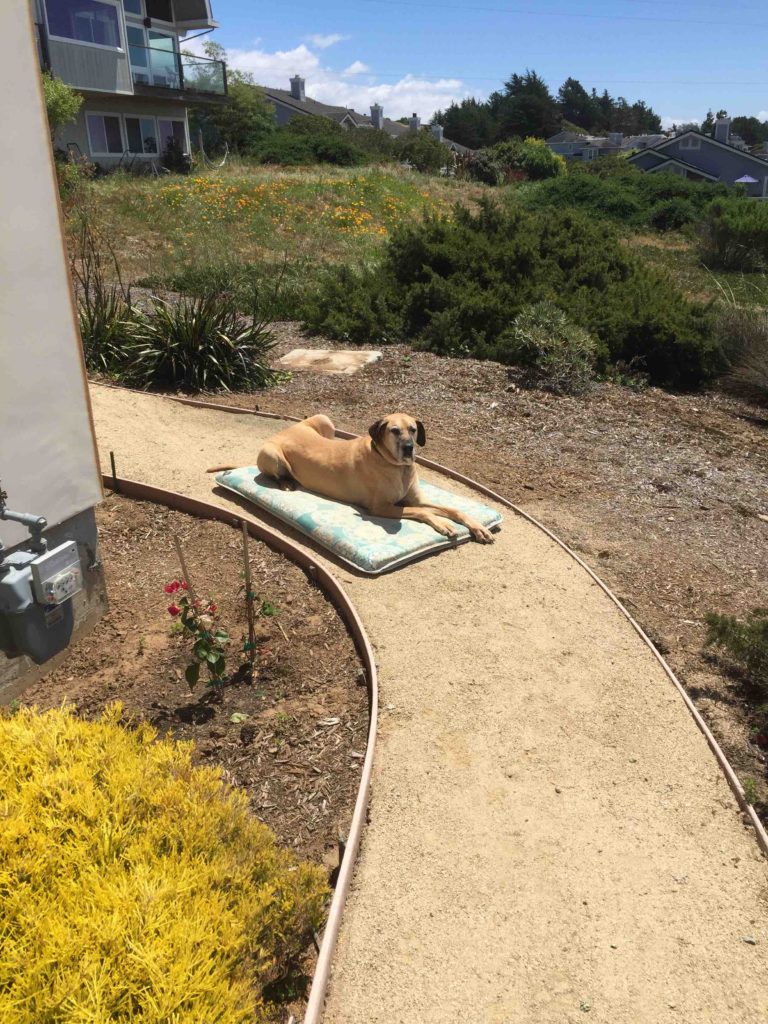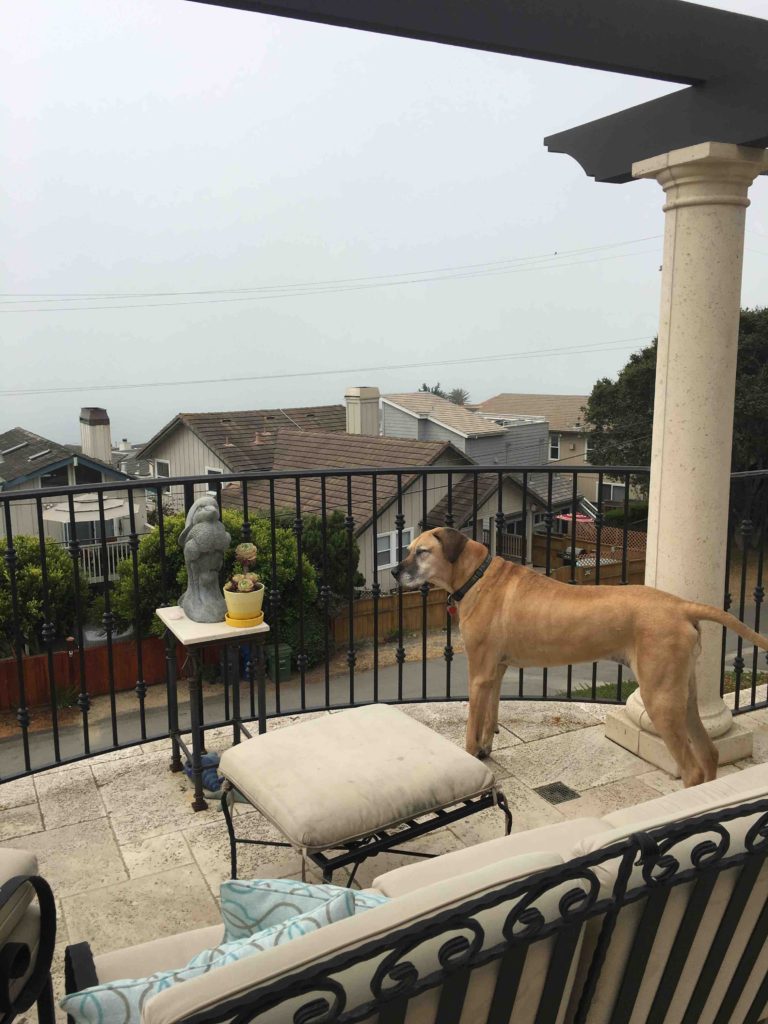 Melissa wrote to us this sweet note to let us know of the passing of her beloved Olympia. Here is what she wrote to us:
"We adopted Olympia as a private adoption advertised on GDRNC website. She was about 5 1/2 years old when we got her and she passed six years later on 8/12/17. We knew she was a special soul the moment we met her. LOVE. We adopted another Dane vis a friend three years ago – a one year old harlequin Dane mix called Ruby – Ruby gave Olympia renewed life and joy for the last three years. Ruby definitely misses Olympia just like us!"
The happy ending to this tribute is that Melissa and her husband Don just came and adopted "Hank" from us last week. So now Ruby has a friend again!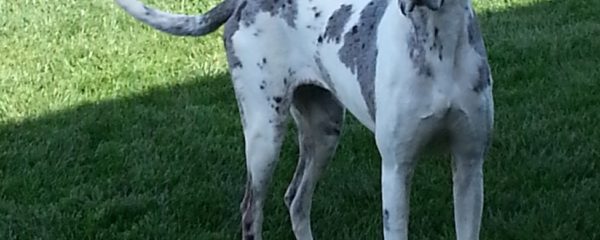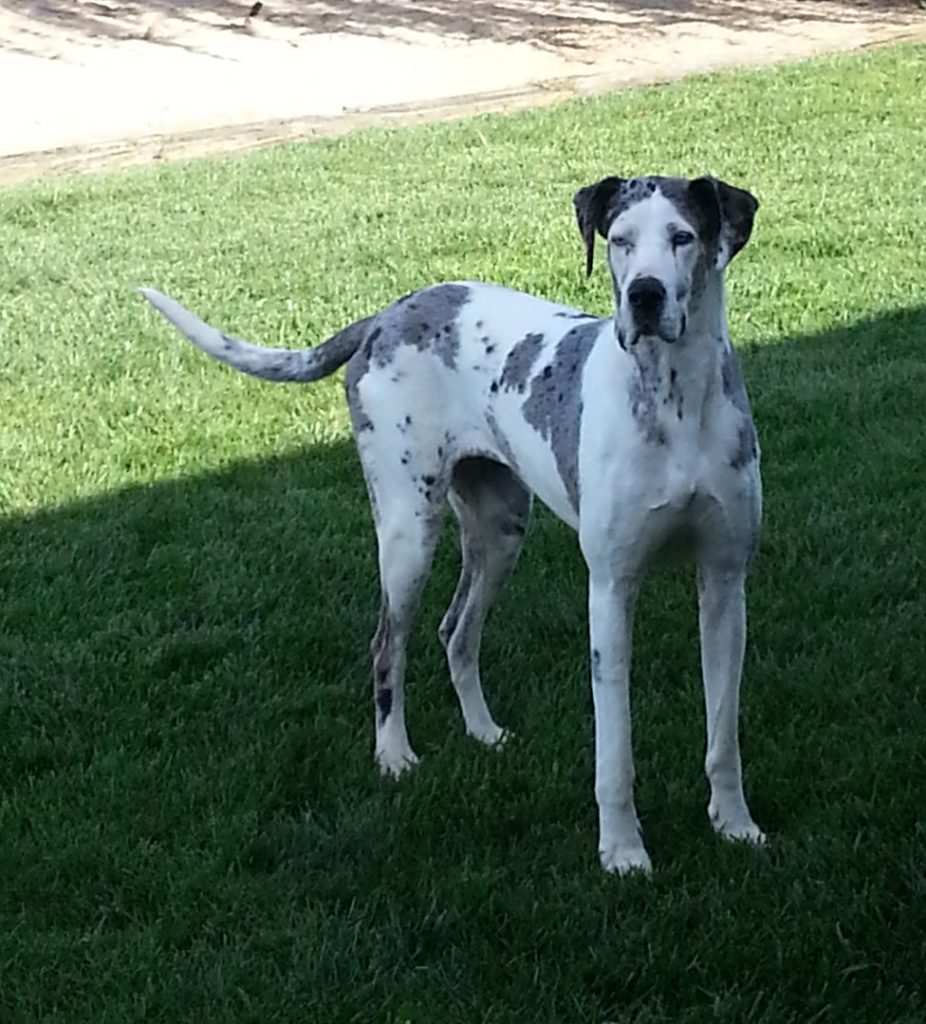 Our condolences to Cheryl and her daughter on the loss of their special girl Marble. Here is what Cheryl wrote to us about Marble:
"As a long time owner of many Great Danes, I had decided not to start with a puppy, but rather consider fostering rescues with Colleen. When Colleen called me in October 2012 to say that a harlequin female was coming in, I met her at the photo shoot directly following her spay, so the Dane was a little loopy. When I got her home I knew right away I would not be able to hand her back over, so I contacted Colleen to arrange for her adoption. We named her Marble for obvious reasons, and she was by far one of the best dogs I've ever had the pleasure of having as a part of my family. She was well behaved, loving, and enjoyed living on acreage, becoming friends with my horses. In March in noticed a tumor and brought her to Dr. Alex at Loomis Basin Vet Clinic. Directly following surgery, the prognosis was not good as it had metastasized to other areas of her body. Dr. Alex only gave her about a month longevity until she would need to be put down due to pain associated with the cancer, but Marble continued to have good quality of life for another two months, until the sad day came on May 24th when she let me know she was ready. She will be forever loved and missed by my daughter and I, who continue to remember her lovingly as she deserved."
Thank you to Cheryl for writing this touching tribute.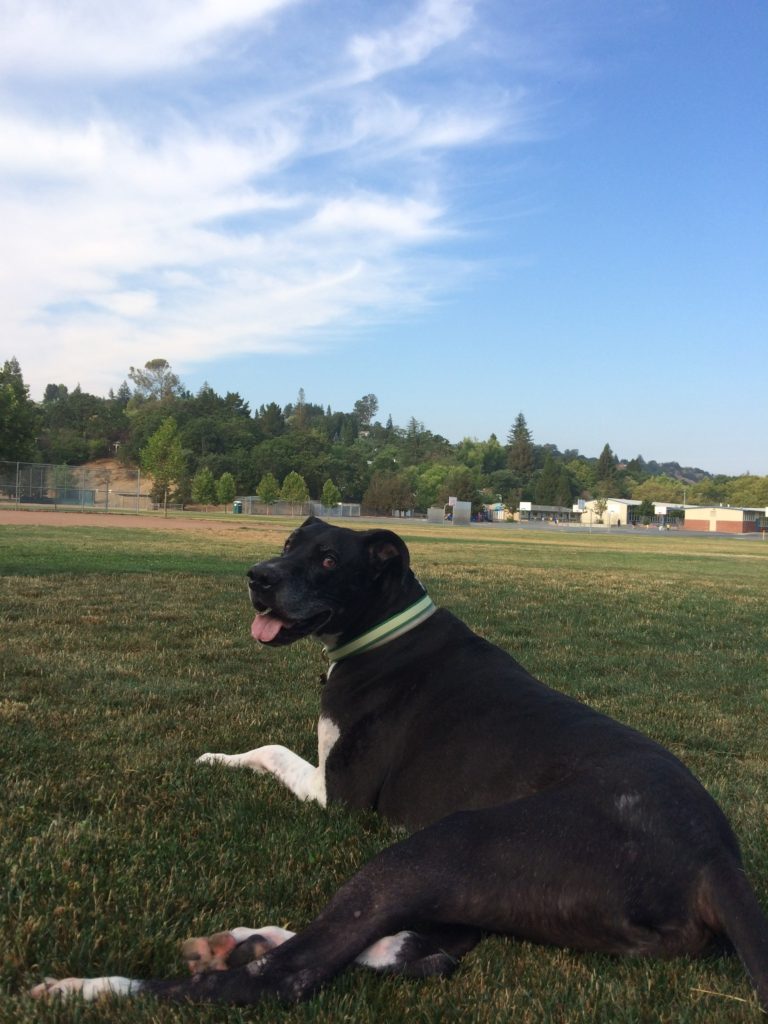 Our hearts go out to Russ and Dorothy after the passing of their beloved Carson. Karen remembers them coming to Reno in 2008 to meet a stray she was fostering. They sat on the floor in her living room for about 20 minutes, coaxing this shy boy to come by them. Karen watched their patience and their reaction when he finally came up to them. She knew this was the family for Carson. We guessed his age to be three, so he had a long, wonderful life. We thank them for that.
Here is what Dorothy wrote to us: "I am so grateful for having had the chance to have him be a part of my life. He leaves a lot of people who loved him too much. Everyone has been better to have known him, and they are all grieving his loss. I know he is running like a freight train and eating everything I would not allow. My son is sure he is chowing on bowls of deer poop! I am so very lucky that you took a chance on us, and I hope you know that he gave us more happiness and joy than I can ever express."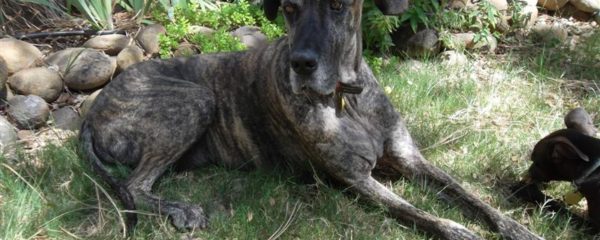 Our sincere condolences to Marilyn Jasper who recently lost her beautiful brindle boy Bodhi.
In 2008 Marilyn had contacted me inquiring about adopting a Dane. She lived locally and was very active in all local animal and conservation issues, so I had met her before. One day I get a call from the Auburn Shelter that they had an approx. 9 month old Dane that needed rescuing. I went to pick him up, and saw such a pretty young brindle male. Driving home I was just hating the idea of having to board him at the kennel, he was such a puppy and very sensitive. Then Marilyn popped into my head. I called information and luckily she was listed. I dialed her number, she answered and I told her of the sweet Dane I had in my car. She said come on by and that day this wonderful puppy became "Bodhi" and lived for nine years with Marilyn in her mountain top retreat. As Marilyn does foster care for puppies of all breeds that come into the local shelter, Bodhi had a constant stream of new puppy friends during his years with Marilyn. He was a great ambassador for our breed, as he was so accepting of other animals. Marilyn loved him and did all she could in his last years to keep him up and walking and comfortable. We thank Marilyn for providing such a warm, loving home for Bodhi.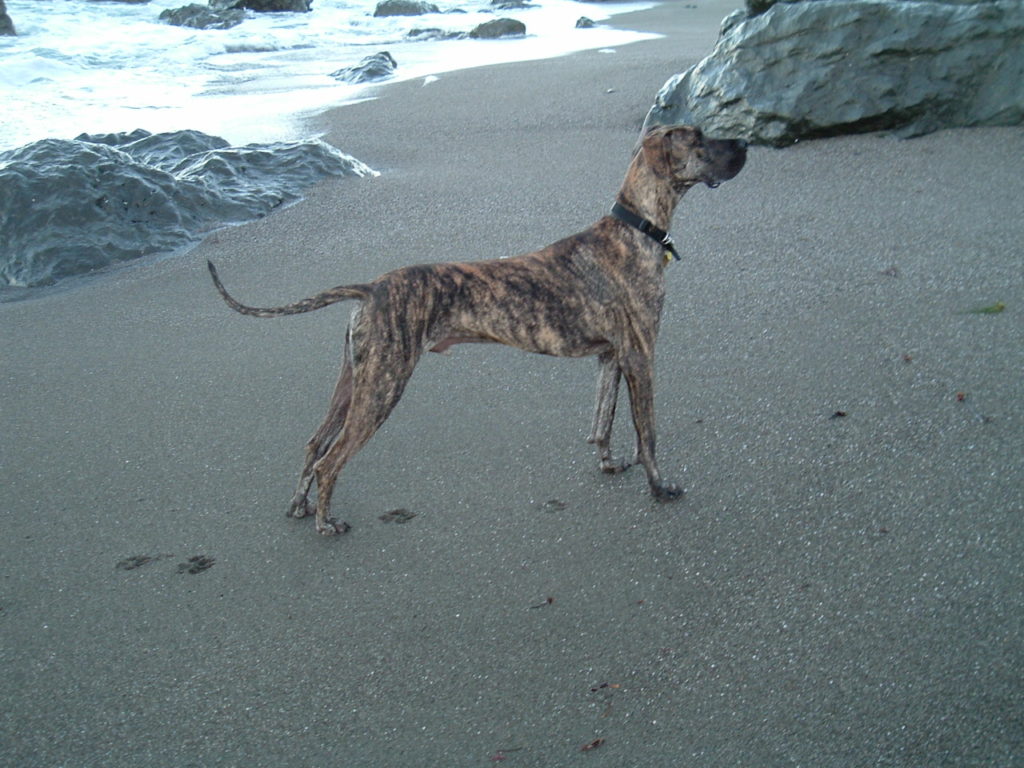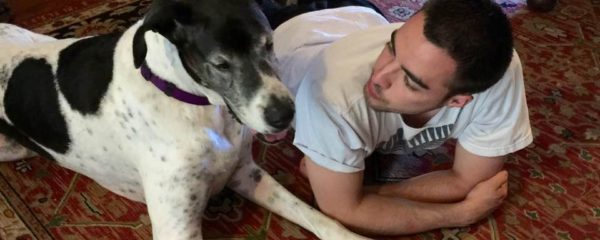 Our condolences to the Speth family on the loss of their beloved boy Rory.  Elizabeth came to adopt a cute fawn puppy almost nine years ago.  They named him Rommel.  This was their first Great Dane.  We then adopted the other three littermates to new homes.  About 3 months later one of the puppies named Rory came back into Rescue.  His owners were having "issues" and chose not to keep Rory.  Being that Elizabeth is a friend of mine, I let her know Rommel's brother was back and not happy in the kennel.  In fact, he snapped at one of the kennel girls, obviously very stressed.  Elizabeth raced over that day and put her arms around Rory and said he could come live with her family and his brother Rommel.  And there he spent almost nine years with his brother Rommel, in a wonderfully active, loving family.  On Rory's last day, all the adult children came home so the entire family could spend the day with Rory, feeding him special foods, laying next to him (see photos below), and when the vet came to the home, all who loved him made his crossing as peaceful as it could be.  Rory spent his life surrounded by horses, cats, other dogs and most importantly, a very special family.  We thank the Speths for adopting Rory and giving him an extraordinary home.
Rest in peace sweet Rory.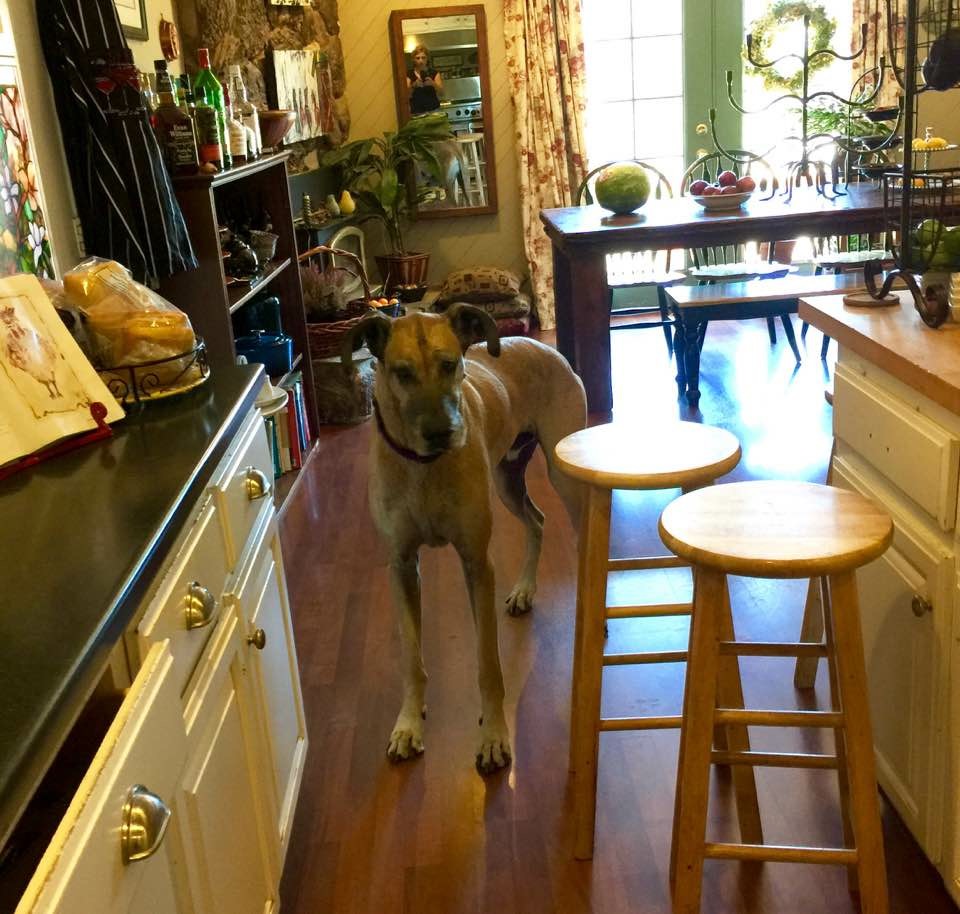 Brother Rommel pictured above.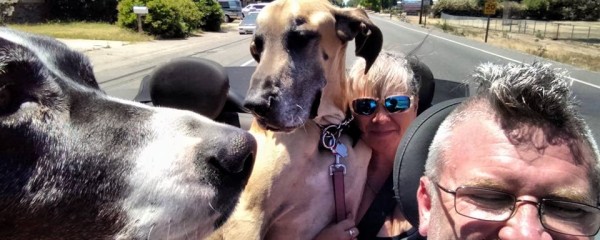 Here is another great photo of our beloved Donovan prior to his sudden passing.  Shown here riding in the convertible, which he loved to do!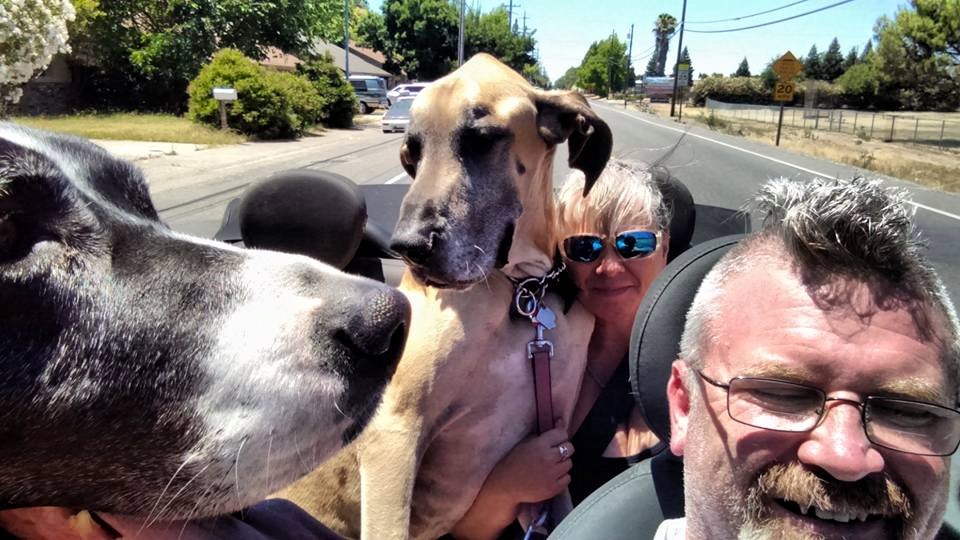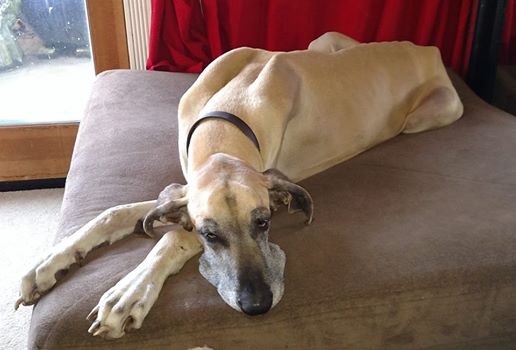 So sad….. poor Donovan passed away a few days ago unexpectedly.  His owner, Amber, fed him and her female Dane, and a few minutes later came back into the room and he had passed. Such a shock.  Thanks to the Bargers for providing Donovan with a wonderful year of love.  Over the last year Amber had brought Donovan over to visit me in the back of her small convertible.  Such a sweet sight to see this very tall fawn male sitting in the back.  He was such a placid boy, rescued from the Sacramento shelter where his owners dumped him.  I had the privilege of doing foster care for Donovan until adopted, and he was such a sweet, calm boy.  I am so sorry for their loss. But am so glad that the last year of his life with filled with joy.
Our condolences to the Broude family on the recent loss of their big black girl Stella.  Adopted from Rescue in 2008, Janet had to say goodbye to her sweet girl recently.  Here is Stella's final photo.
Rest in peace sweet girl.  Thank you to the Broude family for providing Stella with a wonderful, loving home.
I still so clearly remember the day she was adopted.