Daisy
Young - Female
Adoptable
Adoption fee: $450
Spayed/Neutered
Black
Dog is in Reno, Nevada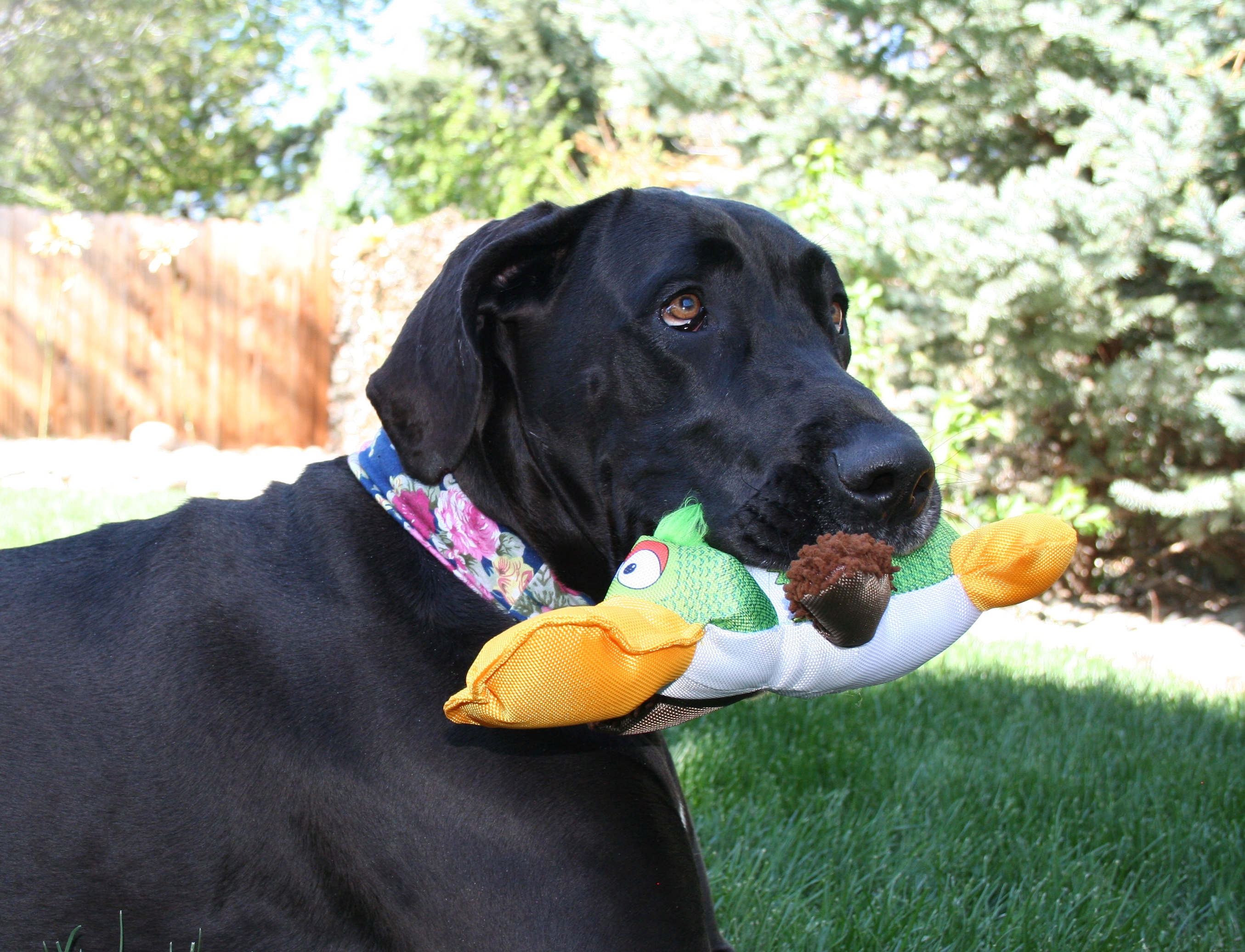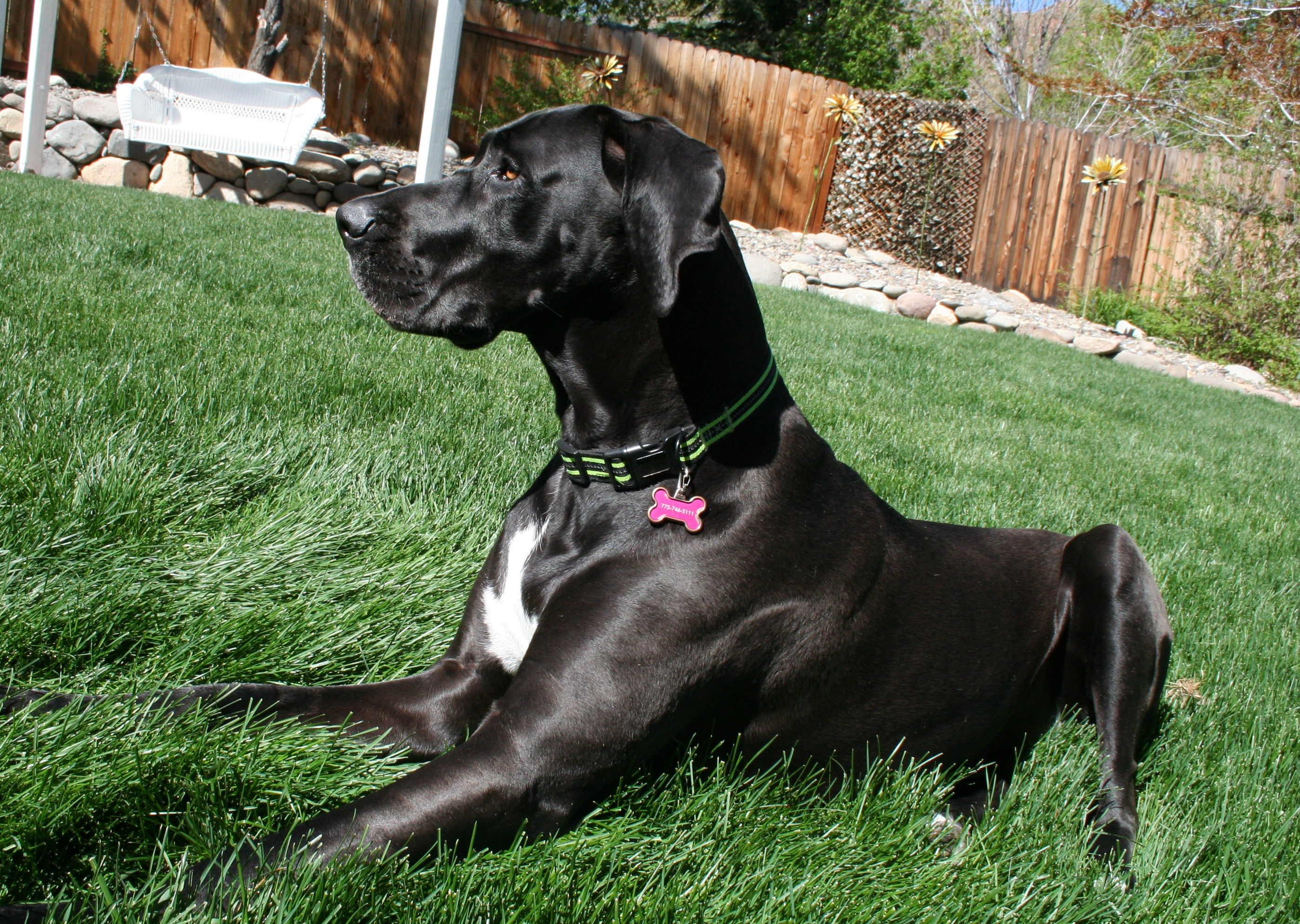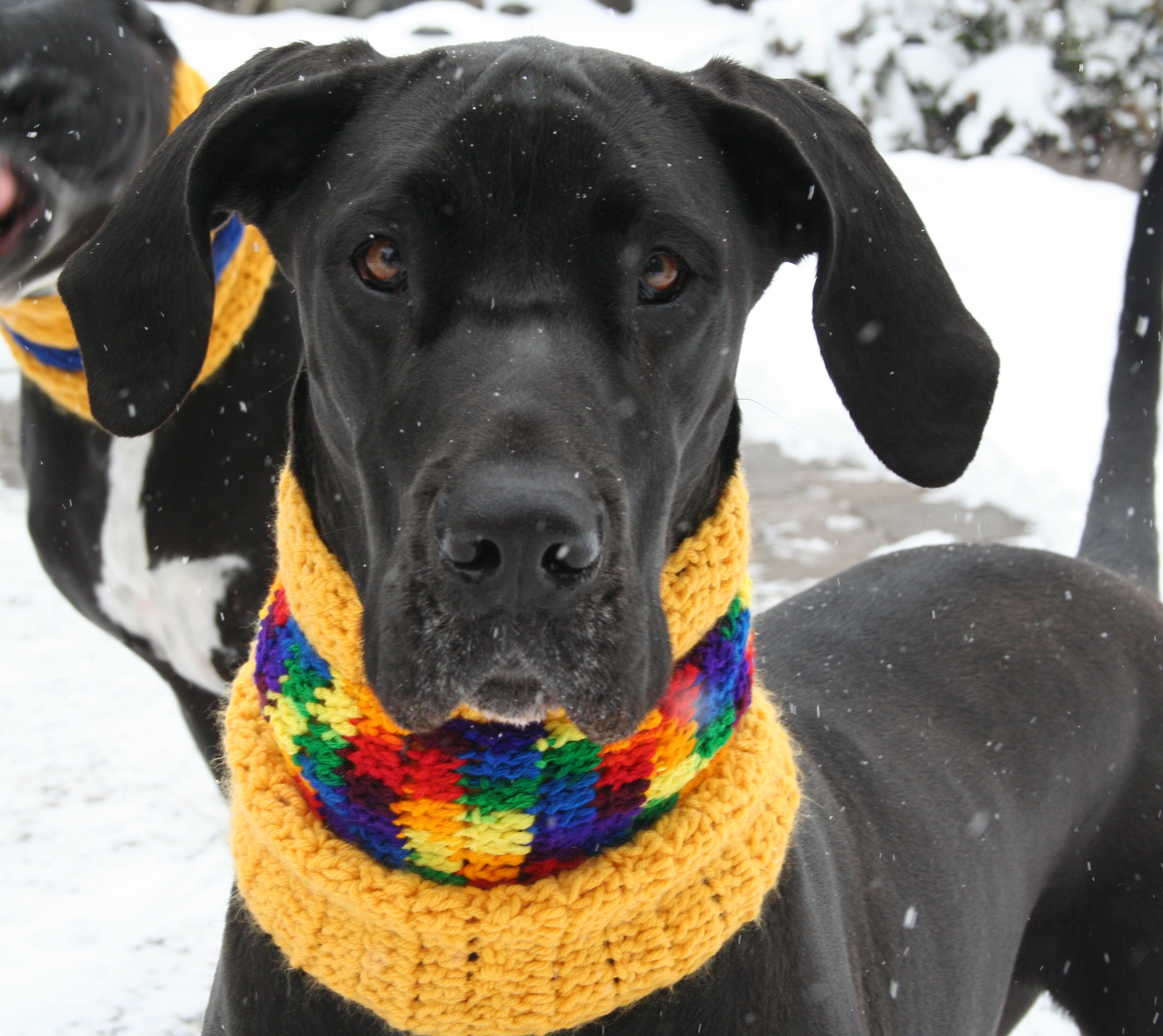 April 2019 Update on her progress:   Daisy still is sensitive and fearful of loud "motor" sounds (train, snowplow, garbage truck & yard equipment). That being said, I can work in the yard & she's fine with my yard equipment's noise, just not when she hears it from the neighbors. When those noises appear, she comes to you for protection. Once the noise is gone, so too is her anxiousness.
Right now, she is living in a housing development, where the neighbors are nearby & we are close to the street. I feel a home with a bit a property, away from the street, would give her the peace and quiet that she would thrive on.
Daisy is a sweet girl, wonderful house manners, walks perfectly on leash, & loves to ride in the car. We're looking for a home were her person is home more often than not. More importantly, someone that will accept who she is & work with her quirks.
***
Original post:  Daisy is a 2-1/2 year old (DOB 11/16) spayed female. She is a very insecure Dane that will need time and patience. She is house trained, knows basic commands and walks well on leash. She loves her walks, riding in the car & going in the bathtub (even without water).
She is easily frightened by sounds and fast movements in her new environment. She likes being outside but not alone. Fortunately she understands "go potty" and will oblige so you don't have to wait long. She is very cautious meeting dogs. It took her a week to feel comfortable with my male Dane. They now play and sleep together.
We are looking for a home where she will not be alone. Where she will get out often for more exposure. Due to her nervousness, a home without small children, small dogs or cats. Older children and a well mannered, good natured canine would be fine but not required. Daisy is being fostered in Reno. If you're interested in Daisy, please fill out an adoption form on our site and you will be contacted.