Merla – Private Adoption
Adult - Female
Adoptable
Small
Spayed/Neutered
Current on Vaccinations
Dog is in Northern California
Merle
No Cats
No Children
Prefers No Dogs
Private Adoption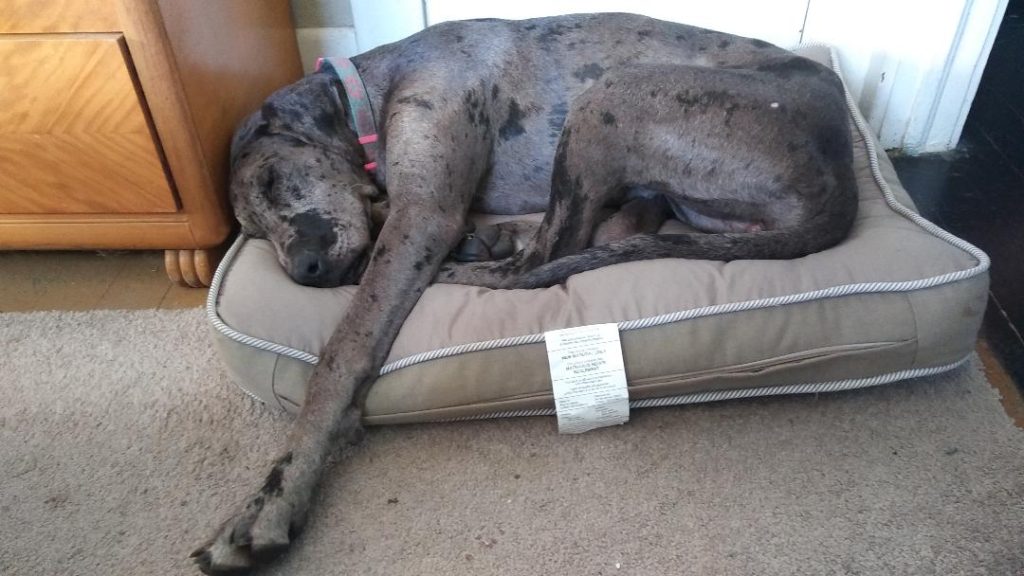 Merla needs a new home. Here is what her owner wrote about her:
"Merla is a beautiful 2.5 y/o Dane, on the smaller side, 100% 'man's Best friend' lives in & out of my house (housebroken), with another male dog she gets along with. She is wonderful with all people. Merla is updated on all vaccines. She also knows basic training skills. MERLA MUST GO TO A VERY SPECIAL HOME, THUS FREE OF OTHER PETS, ANIMALS & CHILDREN. She has recently killed a feral cat & smaller dog – this has devastated me, and I'm unable to keep her in somewhat of an urban environment & with my other dog. I assure you, I'm 100% honest & have always had all of my other dogs until Old Age, thus I'm not in the business of 'rotating' pets via a revolving door. Merla is just not good meeting other dogs and needs to be in a home where people do not want a "dog park dog". THANK YOU FOR YOUR CONSIDERATION!"
Merla's owner has asked us to help interview potential new parents for Merla, so if you are interested in this merle girl, please complete an adoption application on our site and you will be contacted. There is NO ADOPTION FEE for Merla.