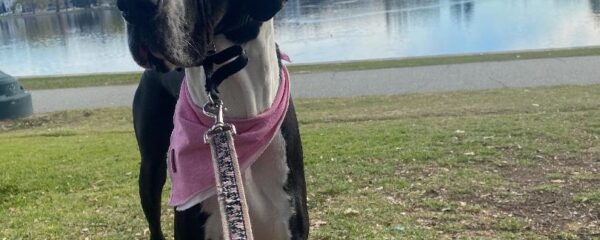 We got a call today from a nice woman who is trying to find short term foster care for her ill mother. Here is what she wrote to us:
"Lucy is a healthy 2 1/2 year old Great Dane, who is up-to-date on all of her vaccinations. She is very friendly to familiar faces, but is very anxious around strangers, especially when on the leash out of the home. This anxiety can manifest itself in barking, growling, and lunging at strangers, but can be redirected with treats. She is leash and crate trained and knows basic commands (sit, down, stay, get on your bed, etc.). She is also EXTREMELY food motivated. She does well around other dogs, but has limited interaction with children and cats, so I am not entirely sure how she would react. She does like to eat inanimate objects such as socks and masks, but less so recently. Housebroken.
While Lucy is a big personality, she is very sweet to her owners and wants nothing more than to cuddle on the couch. She provides ample amounts of laughter and love, and the thought of parting with her for even a short period of time is heartbreaking.
My mom is a cancer patient and is unable to care for Lucy on her own. I have pretty much taken over as Lucy's owner, but I will be unable to care for her from May 1st-June 30th. During that time, I would need someone to take care of her. There is a possibility that I can care for Lucy sooner than June 30th, but that is still very much up in the air.
I really appreciate your help in assessing options for Lucy.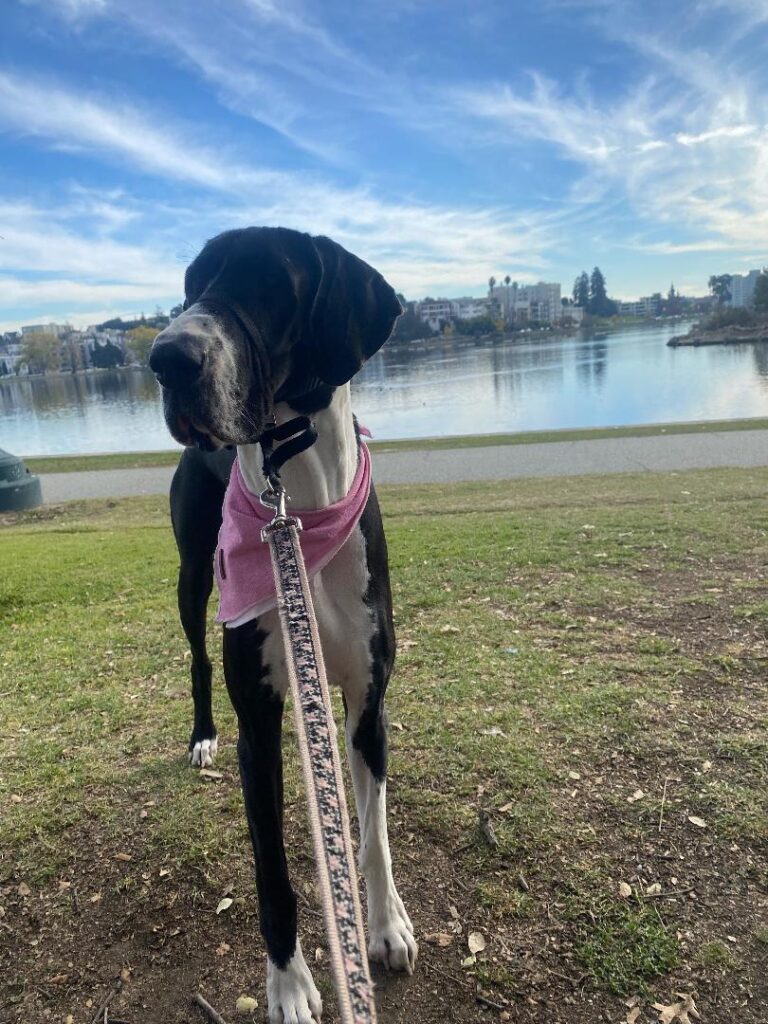 Best,
Mariana Alvear
916-761-2988