Happy Homes
If you would like to share your Great Dane adoption experience and photos, please send them directly to 
[email protected]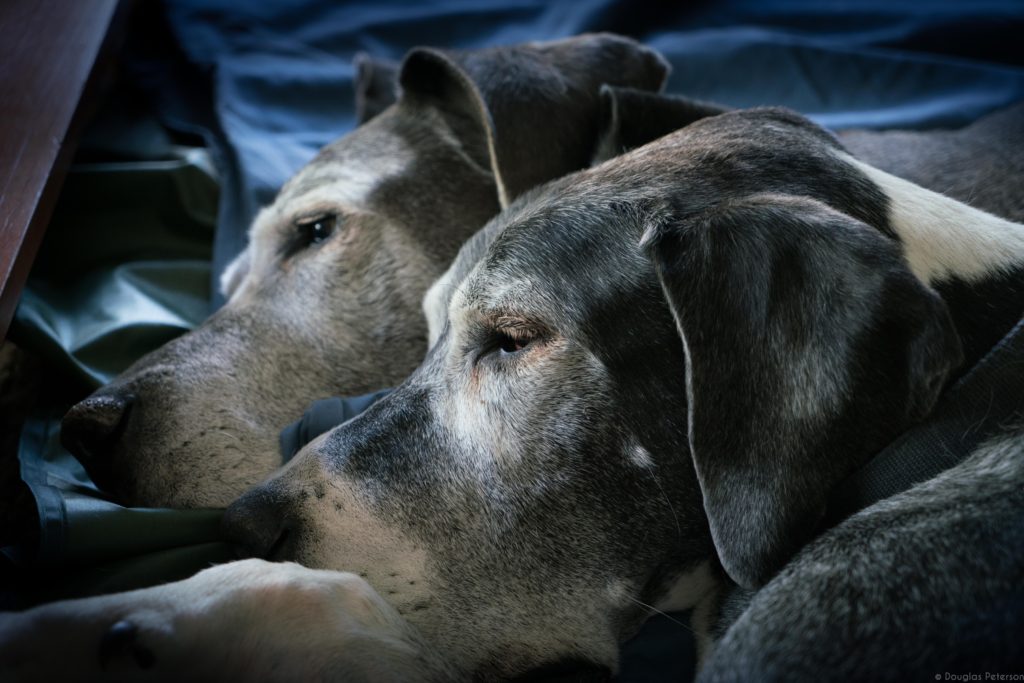 Mr. Sampson and LuLu
This slideshow requires JavaScript.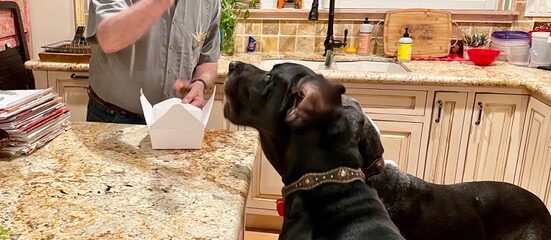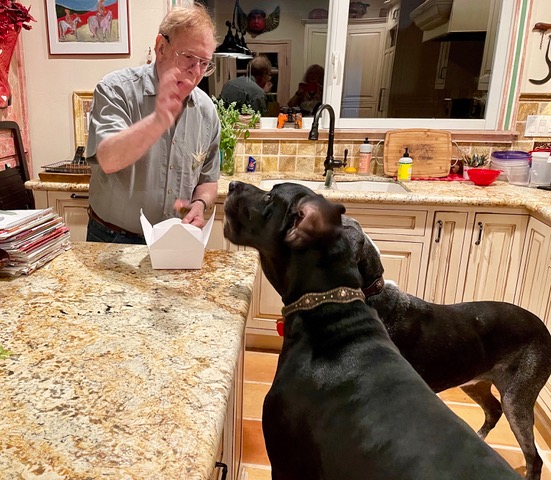 Fun photo of titan and Shawnee helping Dad in the kitchen. Both Danes adopted from us at separate times. But both lucky enough to now live in the Slobodian home!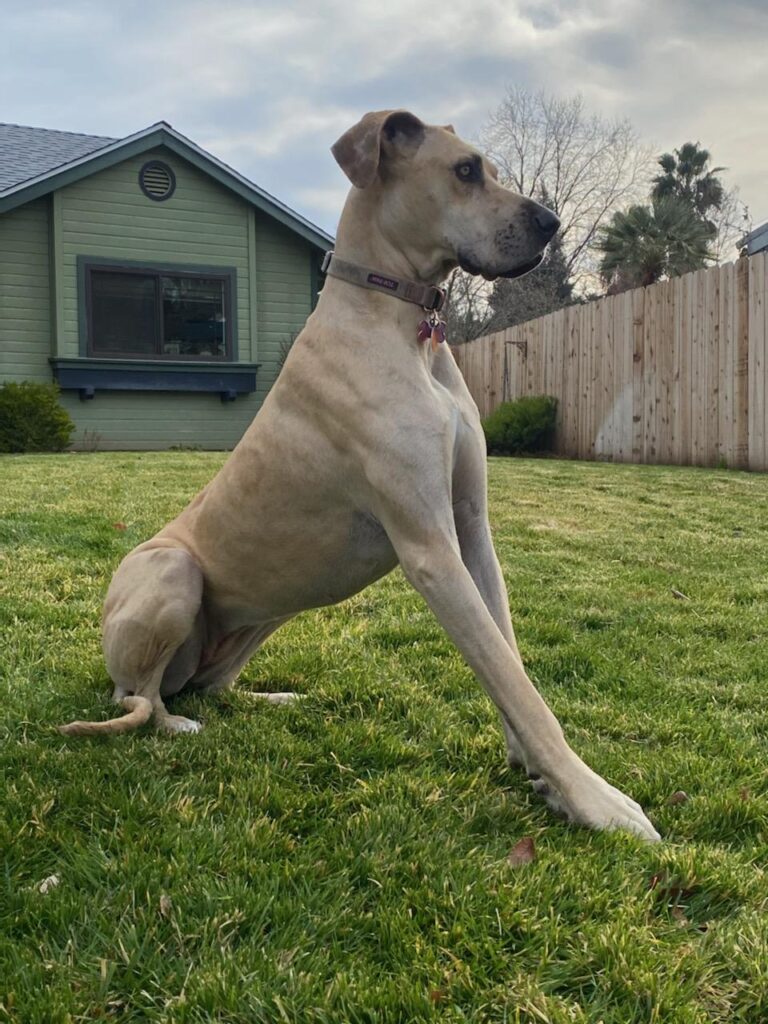 Thanks to Annie's owner, Todd Hunter for sending us this beautiful photo of his girl Annie. Annie came in with what w assume was her daughter from the Yuba shelter. Both were found as strays but both had such good dispositions!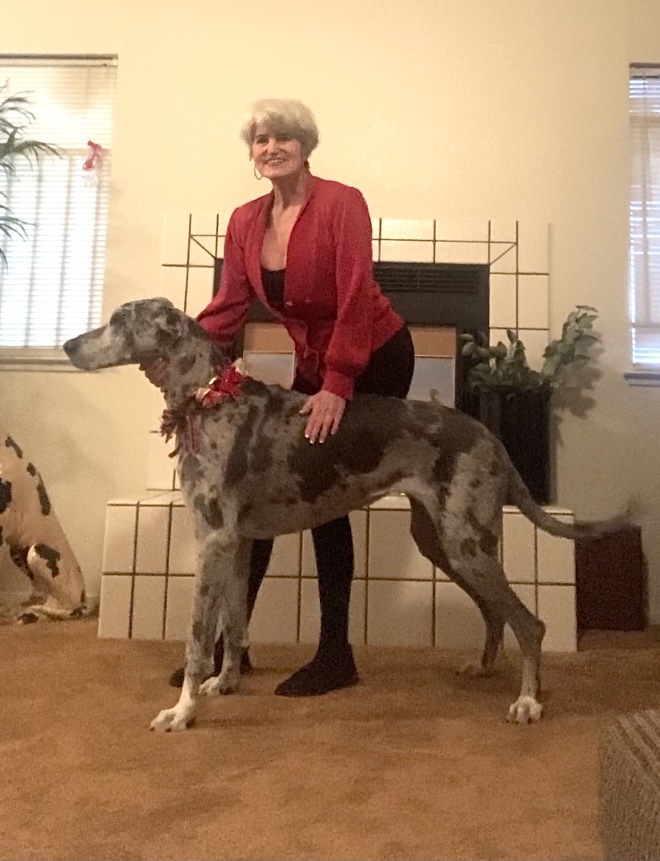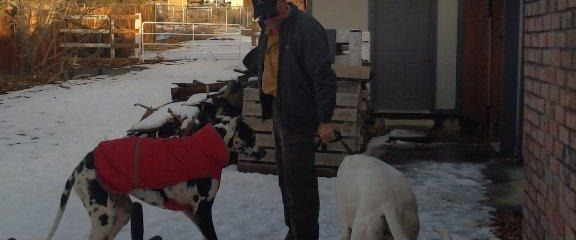 Nice photo and message from Gene Benson who recently adopted Thor who was on our site as a Private Adoption. Here is what Gene wrote to us:
"After several delays we picked up Thor on Friday. We've had him now long enough to be forming some impressions. Mie told us that he would not be good in a crate and that he has a history of self-feeding. Well, both of those behaviors are outside our normal experience with previous Danes. Turns out that she is completely correct about his behavior around a crate. He has near panic attacks that I believe are very serious separation anxiety. This will be a subject for our future training.
Jack in the red coat meeting Thor for the very first time. Thor's behavior towards other dogs so far seems as advertised, he is not showing any aggression.
Thanks very much to you and Great Dane Rescue of NorCal for helping us to have another interesting animal in our pack. Y'all were where we obtained Jack, almost 9 years ago now." We thank Gene and his family for adopting these two nice Danes and giving them a wonderful home.
Skylar's new family sent us this great update and photo!
"Skylar is doing wonderfully and has been the most amazing addition to our family. Friends and family, alike, have mentioned many times how much they enjoy spending time around her.
I hope you have a wonderful New Year filled with joy and happiness."
Michael and Robby
…and Skylar, too!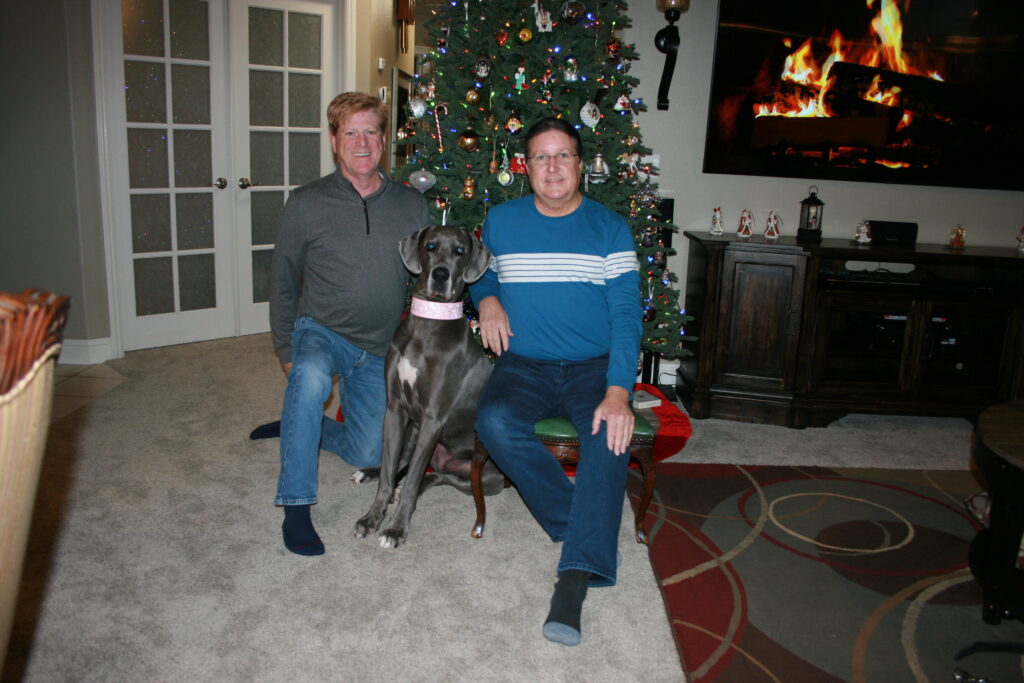 We received this email from Stacey who adopted Ranger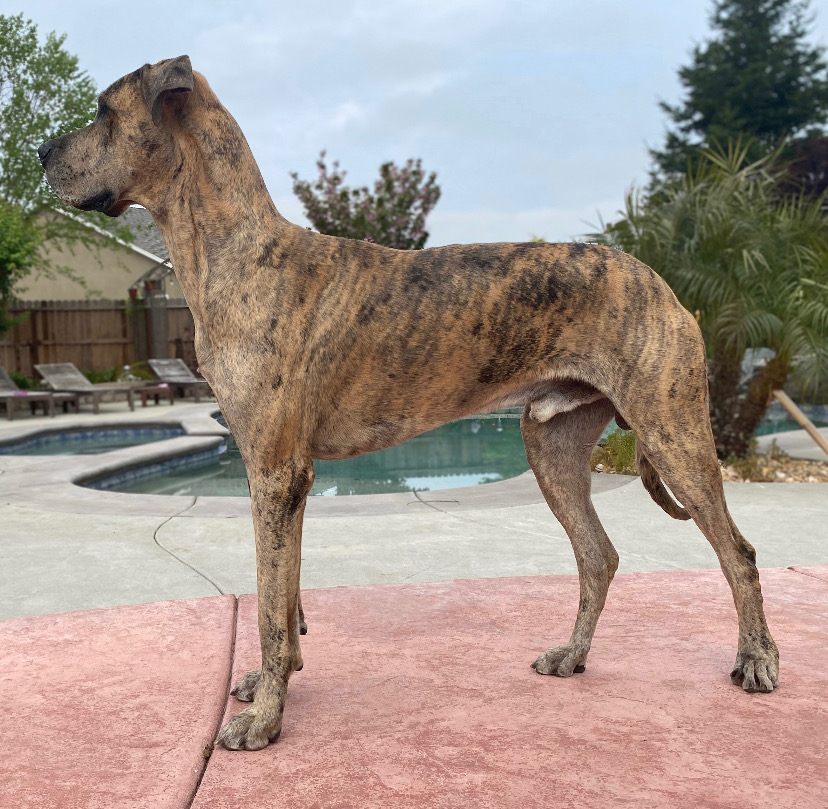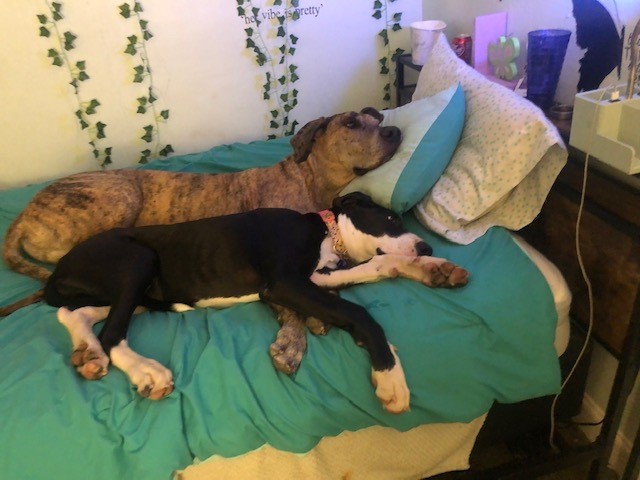 er from us years ago and when we had a puppy come in who was too young to be spayed we called Stacey as she is local and we knew she would not breed her and she came and adopted Lacey. Here is what Stacey wrote:
"My baby girl is so happy and loved. She has blended right into our family. We took her to the vet a couple of weeks ago for her boosters. She was 80 pounds at 6 months. She has put on a couple more pounds since that visit😉. I am grateful and thankful you all thought of our family again ❤ She is so soft and beautiful. She looks so much like Rae it's crazy. I can certainly see the difference between males and females. Males are so needy – lol… just like husbands.
Ranger is the best dog ever! He has the best temperament and attitude. So playful and loving. Can't imagine not having him. He is adjusting to Lacey. She is a pup full of energy and he gets a little annoyed, but he tolerates her well. "
Marbles has been adopted. Thanks to Basil and Chelsea for opening their home to another Dane. They adopted Lacey (the harlequin) from us last year. She'll certainly help Marbles acclimate to his new home Congratulations to all!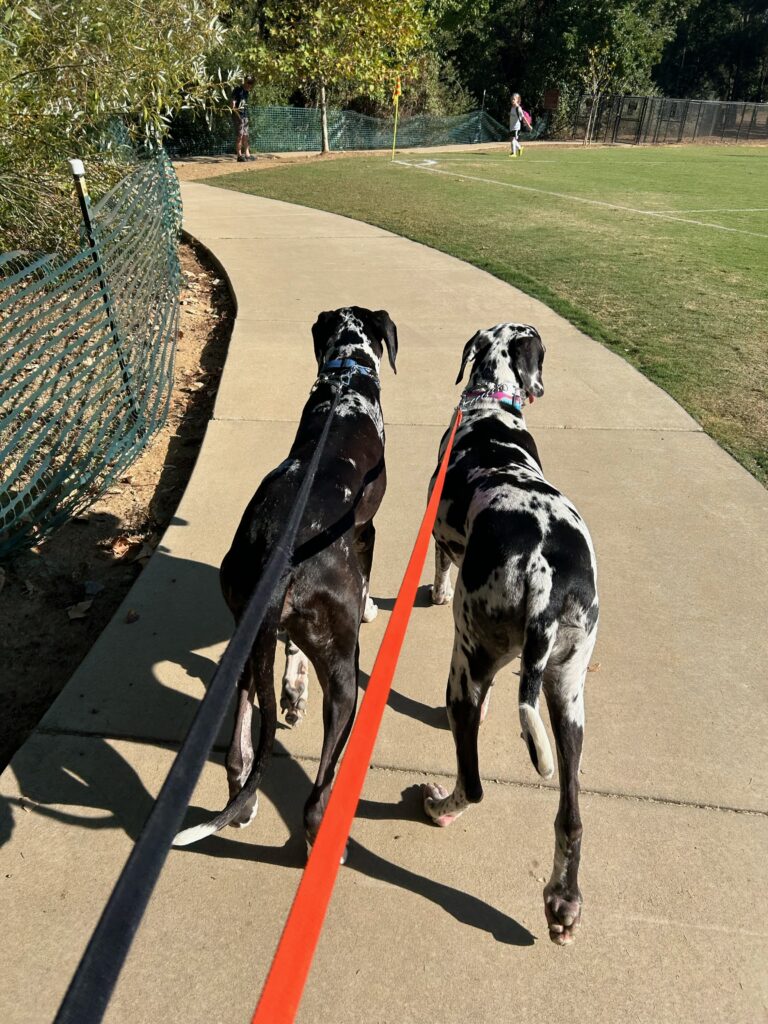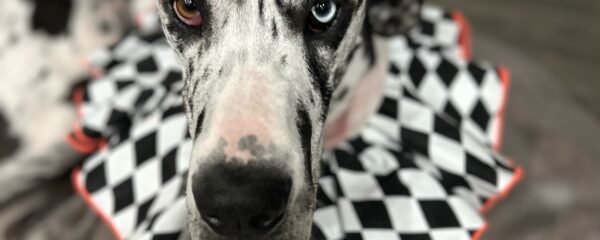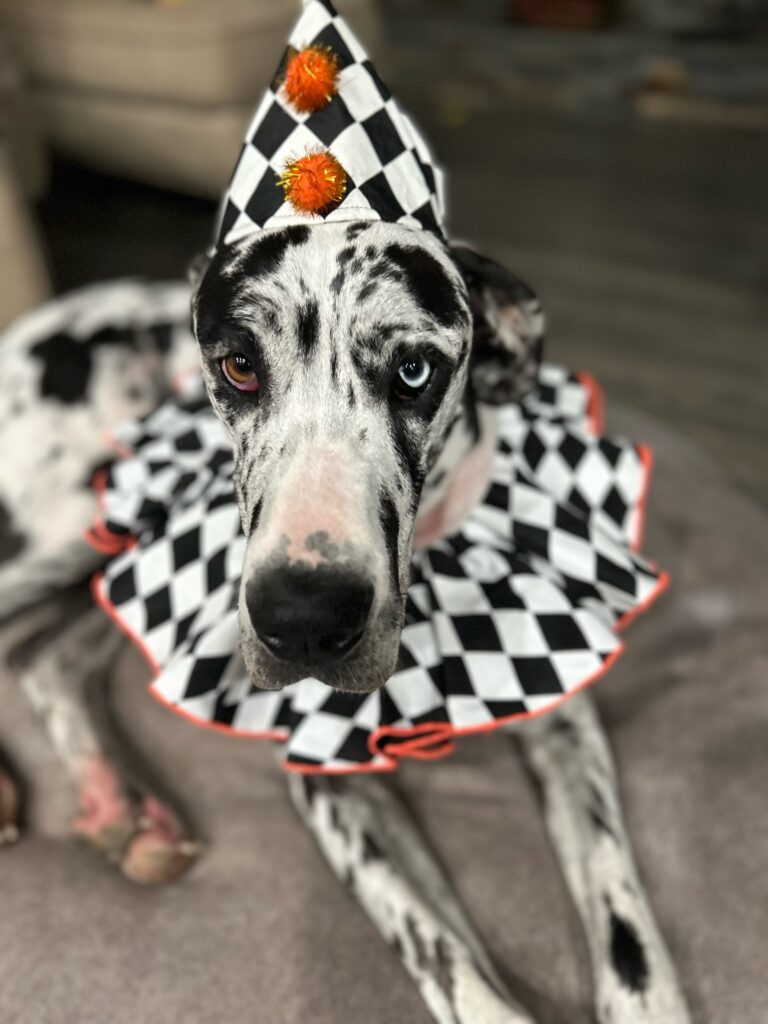 Thanks to Chelsea for sending us this totally perfect photo of the Halloween costume for her girl Lacey. A Harlequin girl dressed in a harlequin costume? this will be hard to beat, but send in your Halloween photos of your great danes and let's see what we get. All photos will be posted and lets have the Dane world vote for their favorite! I'll dress up one of my cats and see what I can contribute….. Oh, did I tell you there will be prizes!!