Happy Homes
If you would like to share your Great Dane adoption experience and photos, please send them directly to 
[email protected]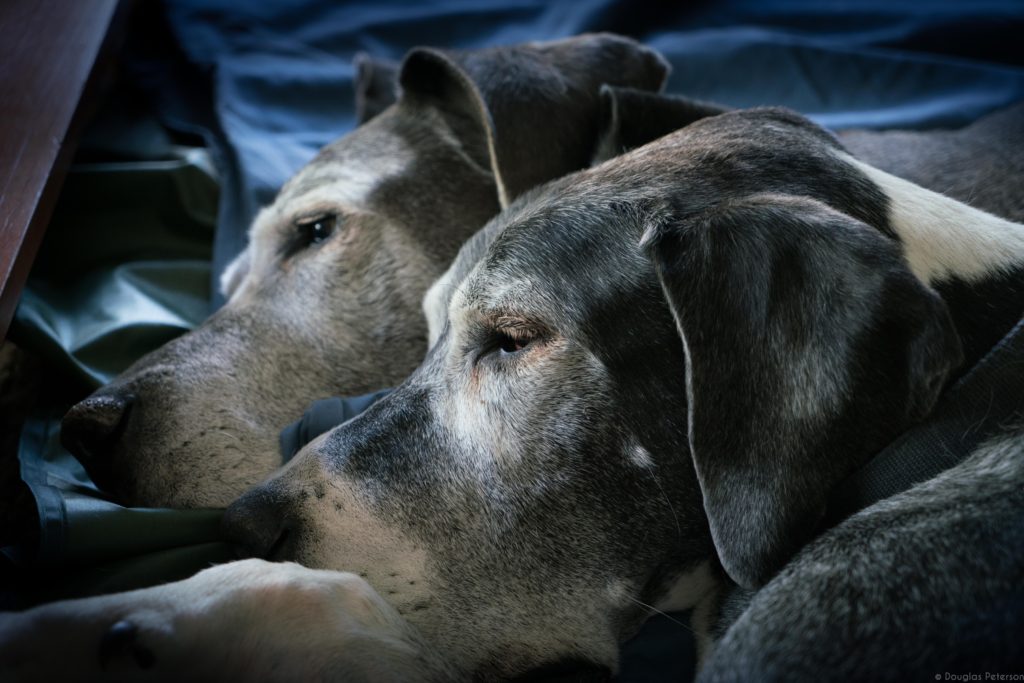 Mr. Sampson and LuLu
This slideshow requires JavaScript.
Skylar's new family sent us this great update and photo!
"Skylar is doing wonderfully and has been the most amazing addition to our family. Friends and family, alike, have mentioned many times how much they enjoy spending time around her.
I hope you have a wonderful New Year filled with joy and happiness."
Michael and Robby
…and Skylar, too!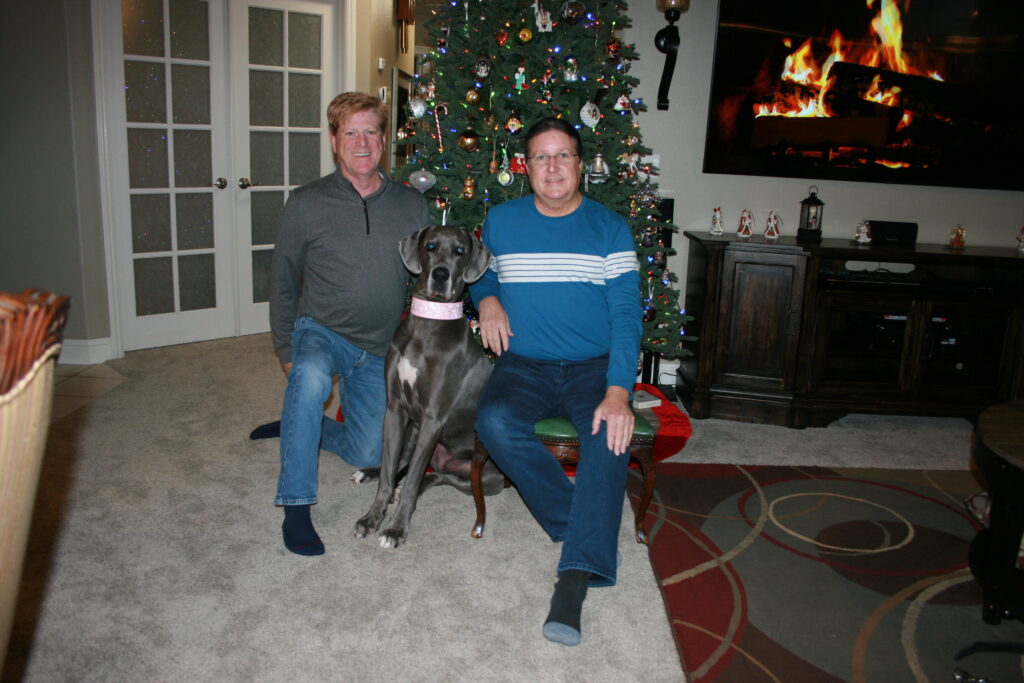 We received this email from Stacey who adopted Ranger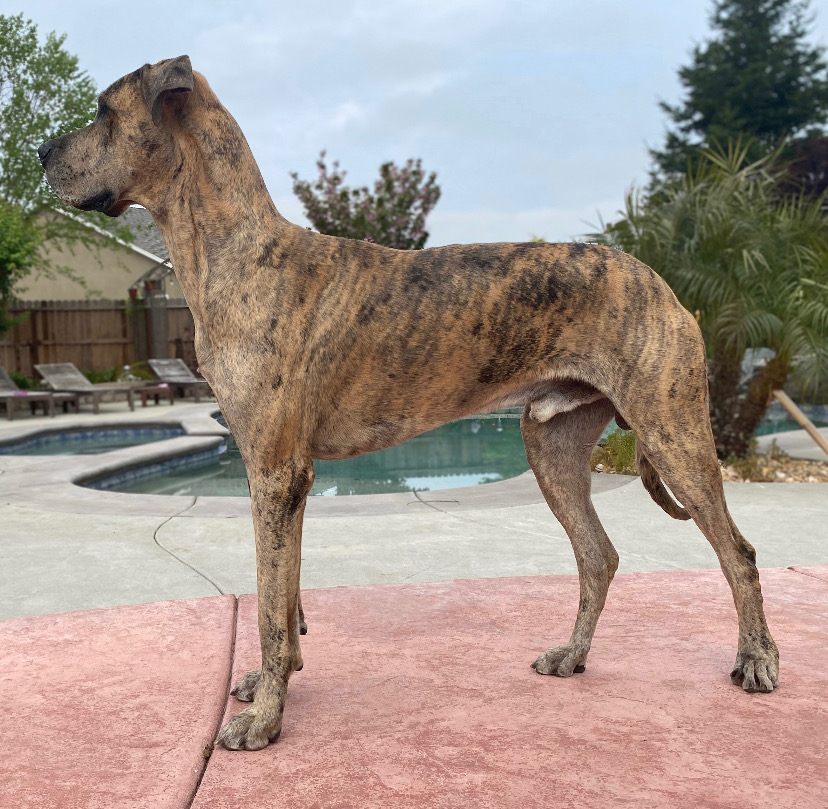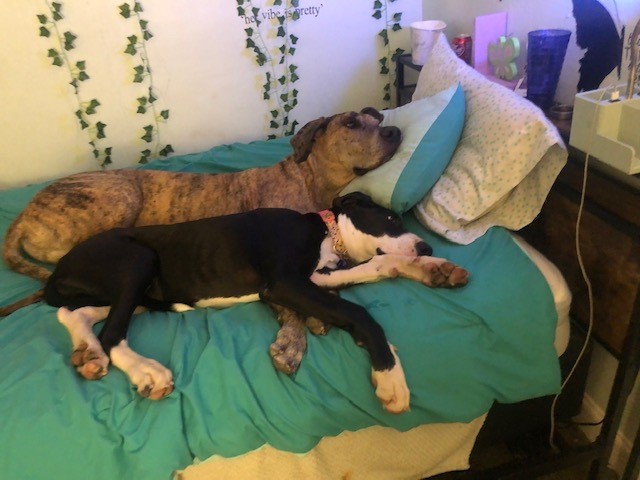 er from us years ago and when we had a puppy come in who was too young to be spayed we called Stacey as she is local and we knew she would not breed her and she came and adopted Lacey. Here is what Stacey wrote:
"My baby girl is so happy and loved. She has blended right into our family. We took her to the vet a couple of weeks ago for her boosters. She was 80 pounds at 6 months. She has put on a couple more pounds since that visit😉. I am grateful and thankful you all thought of our family again ❤ She is so soft and beautiful. She looks so much like Rae it's crazy. I can certainly see the difference between males and females. Males are so needy – lol… just like husbands.
Ranger is the best dog ever! He has the best temperament and attitude. So playful and loving. Can't imagine not having him. He is adjusting to Lacey. She is a pup full of energy and he gets a little annoyed, but he tolerates her well. "
Marbles has been adopted. Thanks to Basil and Chelsea for opening their home to another Dane. They adopted Lacey (the harlequin) from us last year. She'll certainly help Marbles acclimate to his new home Congratulations to all!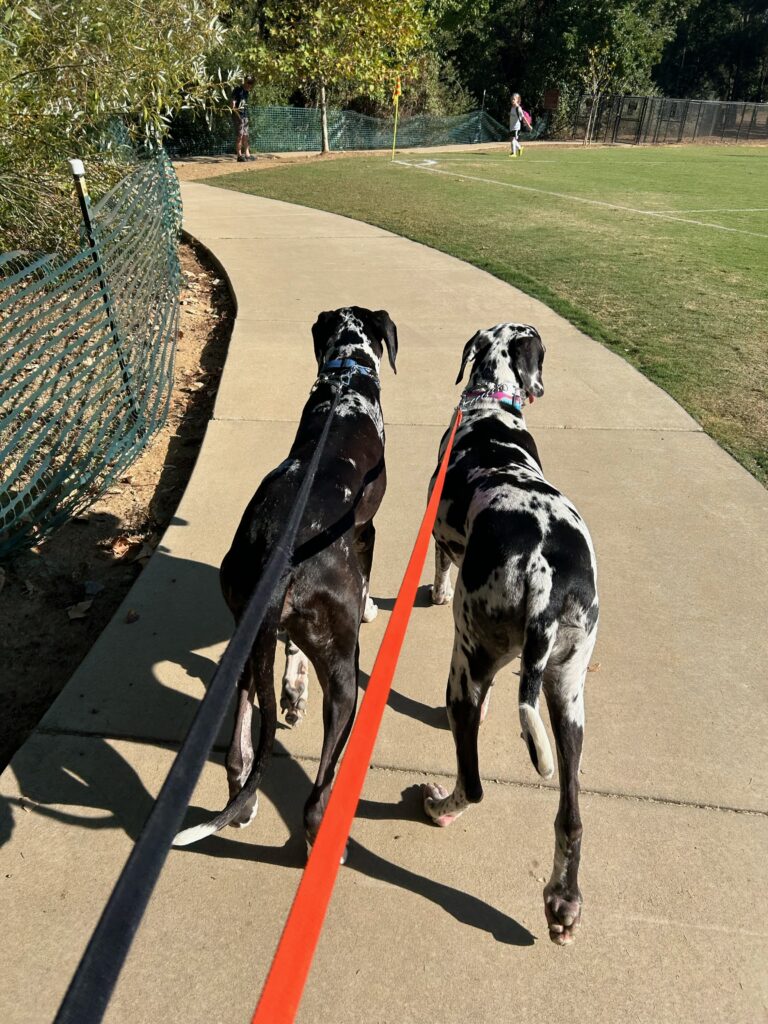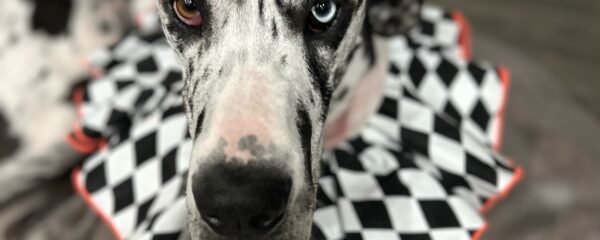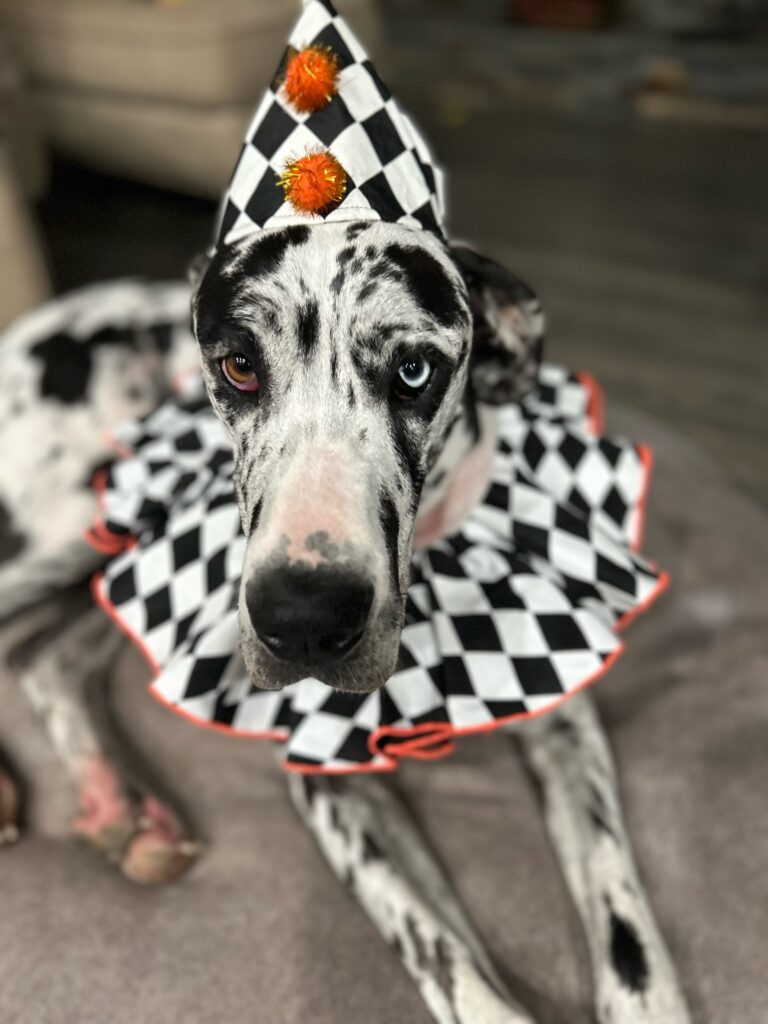 Thanks to Chelsea for sending us this totally perfect photo of the Halloween costume for her girl Lacey. A Harlequin girl dressed in a harlequin costume? this will be hard to beat, but send in your Halloween photos of your great danes and let's see what we get. All photos will be posted and lets have the Dane world vote for their favorite! I'll dress up one of my cats and see what I can contribute….. Oh, did I tell you there will be prizes!!

"Here is KILA, one week after I adopted her.
She is super smart and loves being an inside dog.
She is enjoying her new bed, although she appears to be camouflaged."
Thanks to Peggy Sullivan for giving Kila a great new home.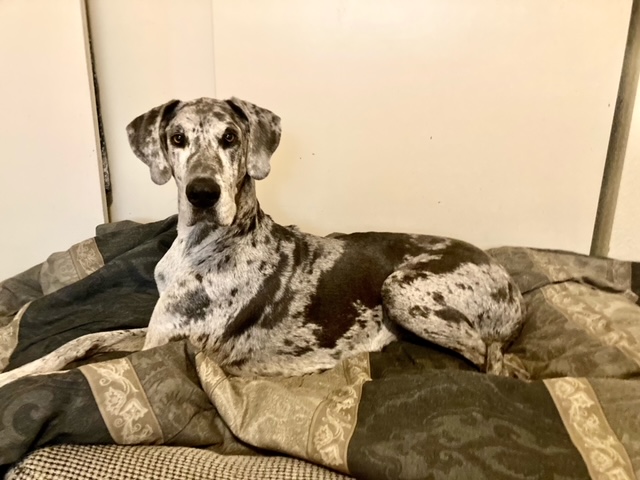 Great photos of Bosco and his "brother" Elliott living the good life. Thanks to Doug and MJ Vincent for adopting him from us, they are long time Great Dane Rescue adopters. Their girl Luna was with them 8 years after they adopted her and lived a long life.
Doesn't everyone go all out for your Dane's birthday?? If you don't, you should according to Bodie who loved his celebration. Thanks again to the Cook family for spoiling him rotten (as well as his sister Stevie). Two very lucky rescue Great Danes.
judging from these photos I guess Otto is doing well!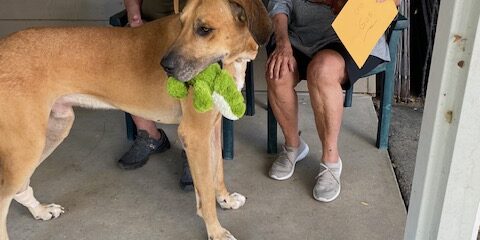 Otto's new parents brought him the green stuffed toy as a "welcome to the family" gift. Now all three are on their way back to Nevada to show Otto his new home!