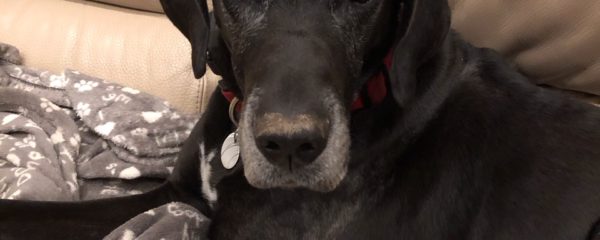 Stevie just celebrated her second anniversary of her adoption by Gayle and Glen Cook. Here is what Gayle wrote:
"Today (April 10th) is the second anniversary of our adoption of Stevie. She has become an angel of a girl. She is incredibly loving and sweet. We absolutely adore our girl. We thank our lucky stars that you gave her to us."
We so appreciate the Cooks adopting Stevie, who was not in such great shape when she came into our organization.
Second photo is of Bodie, Stevie and the Cook's grandson, Larsen, and his Rhodesian Ridgeback enjoying some couch time. The Ridgeback and four grandchildren were visiting for a week so there was a full house!