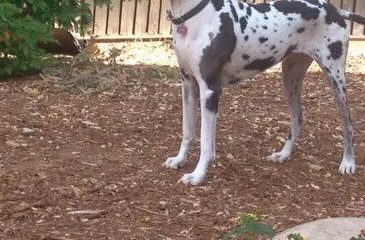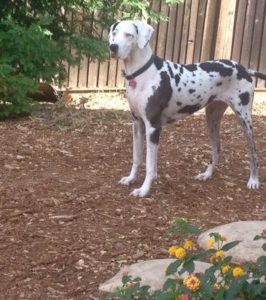 Dana recently let us know her girl Lexie passed away. Here is what Dana wrote to us:

"We adopted sweet Lexie from you 5 years ago and two weeks ago we had to say goodbye to her. I still remember the pitiful "coming soon" picture on your website of her at the Yolo Animal Control where she weighed in at 71 lbs because the previous family had starved her almost the death. I couldn't sleep that night thinking about her sad eyes and emailed you the next morning as I knew she had to be ours. I worried that she'd have lots of health problems from her abuse but all we did was feed her and give her lots of love to return her to the heathy state you see in this photo.
"Lexie could have easily held a grudge against all humans due to her being mistreated but instead she was the sweetest dog who gave unconditional love to us each and every day. We will miss her more than words can express and want to thank you for helping get her out of the terrible situation she was in so we could make the last 5 years of her life so much better than her first 5 years were."
The McNulty family.
We remember Lexie and the horrible condition she was in. It takes a special person to see past the physical and adopt a Dane that needs a loving home. Thank you Dana!