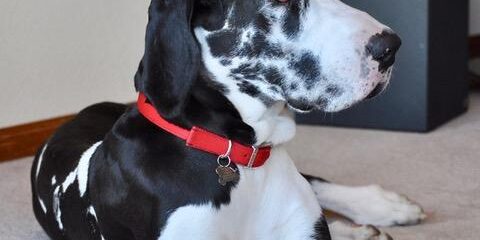 Kathy Paivinen has written to us to let us know her girl Ellie has passed on. Here is what she wrote to us:
"It has been almost 7 years since we adopted our girl, Ellie (aka "Lovey"), from GDRNC. She was three years old at the time. We couldn't have asked for a sweeter girl. She was much loved by everyone, especially her vets and everyone at the animal hospitals that treated her. She did have some health issues over the years, but ultimately it was bone cancer which caused us to euthanize her recently when her pain became an issue. We have made a donation to GDRNC in her name. Thank you for the work you do and making it possible for Ellie to be part of our family."
Our sincerest condolences to Kathy on the loss of her special girl Ellie. We know Ellie was so lucky to be adopted by Kathy and enjoy the love she gave her.