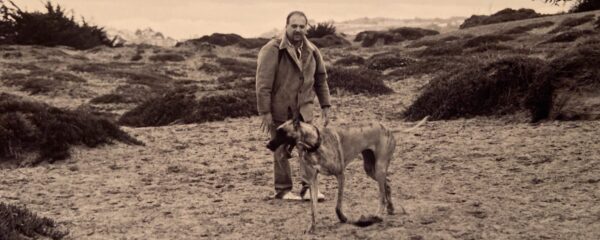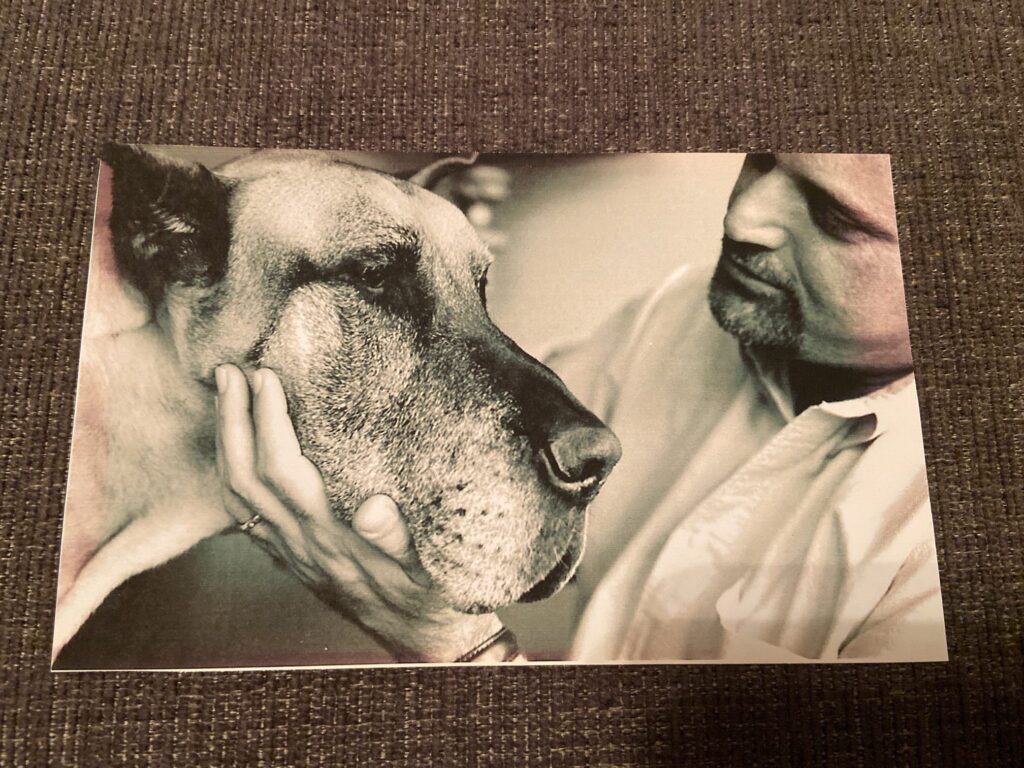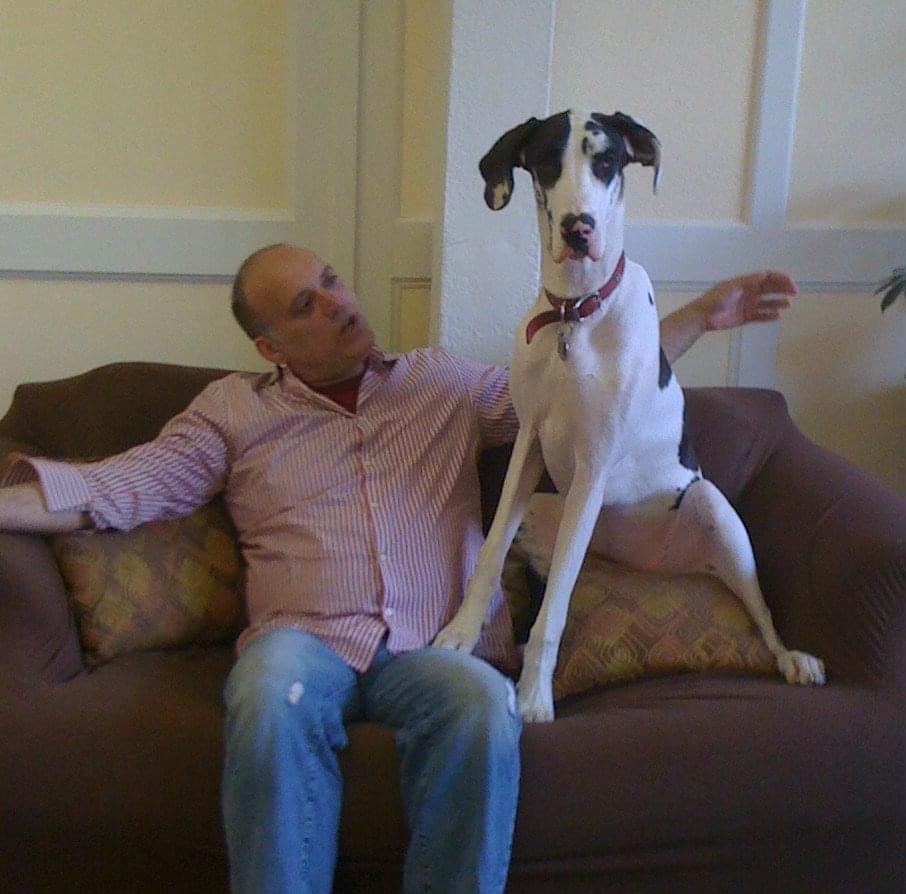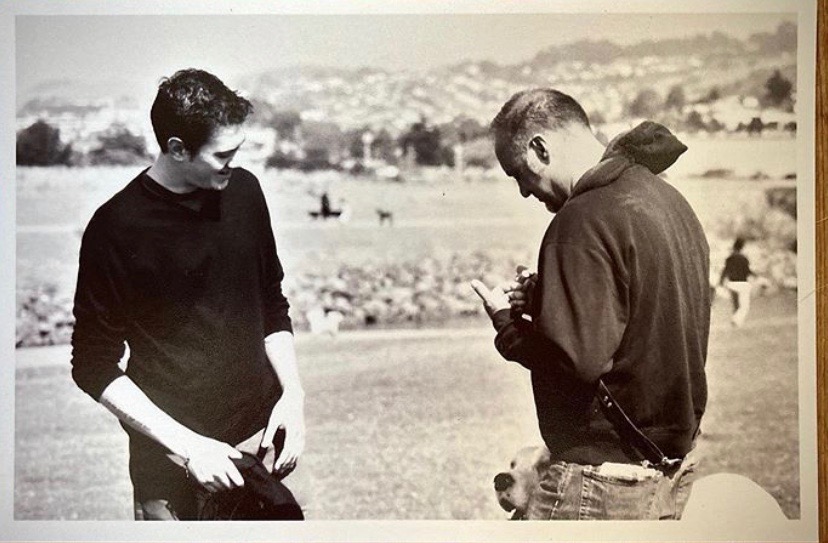 Jim with son Patrick and Dane "Ben"[/caption]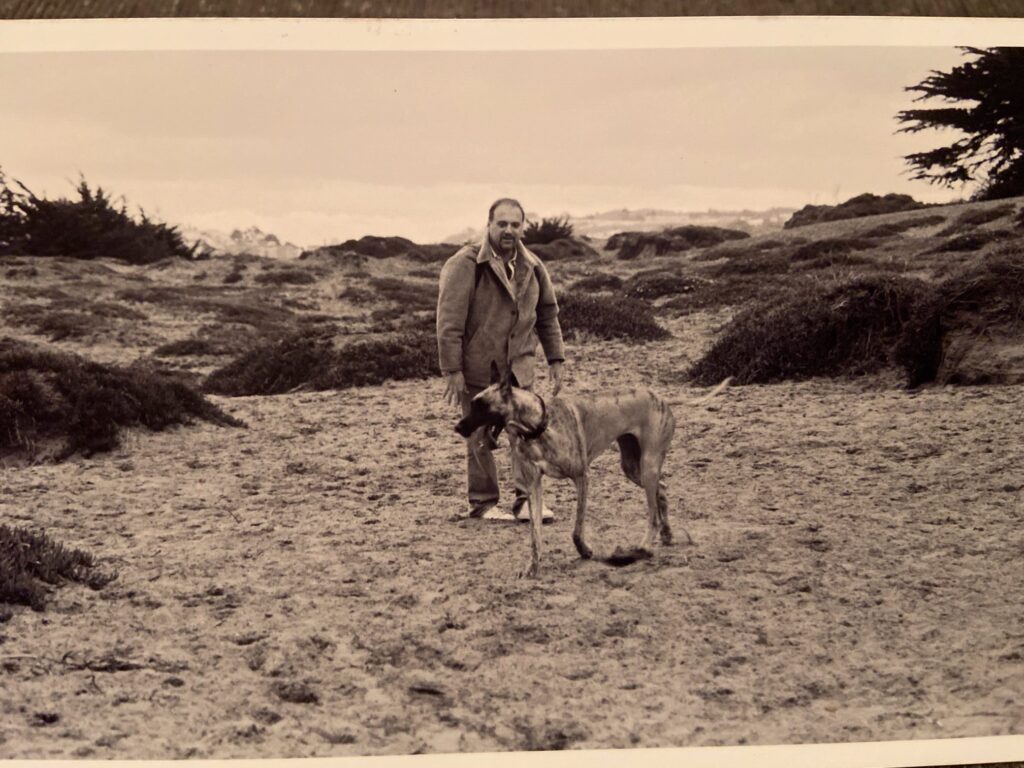 We are very sad to announce that a long time friend and foster care home of Great Dane Rescue has passed. Jim Simpson, owner of many rescue Danes and foster care home for our group, has passed on at the age of 58. At the time of his passing, he did not own a Dane, but was still interested in doing foster care right up until his last months. He was a gentle man, who truly loved our breed and felt there was never a Great Dane that he could not work with. In the later years, Jim was confined to a scooter to get around, but still was able to do foster care. He would walk his foster Danes from his motorized chair and never felt he did not have total control of the situation. Even when we would doubt if this was a good idea, Jim made it work! One time he was doing foster care for a very skittish female Dane, and walked her to the store and back (on a very busy street) and we were sure he would either lose her or she would tip him over! But like he said, he could handle it! He was especially good with shy Danes who just needed some time to settle in and trust people again. He was a calm presence and quickly the Danes learned to trust him and open up. I spoke with Jim's cousin Tara who said this about her cousin: "He was just the kindest person I've ever met in my life. He taught me so much. He took care of my Mom when her brother passed away and she was still a little girl and took care of my grandma when she passed away back in 2008". Our condolences to the whole family.
Jim passed with his family by his side and we mourn his departure from our world. Rest in peace Jim and thank you for all you did for Great Danes and our rescue group.