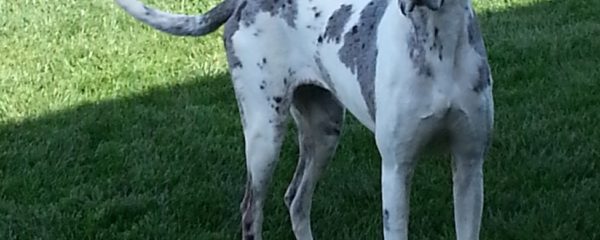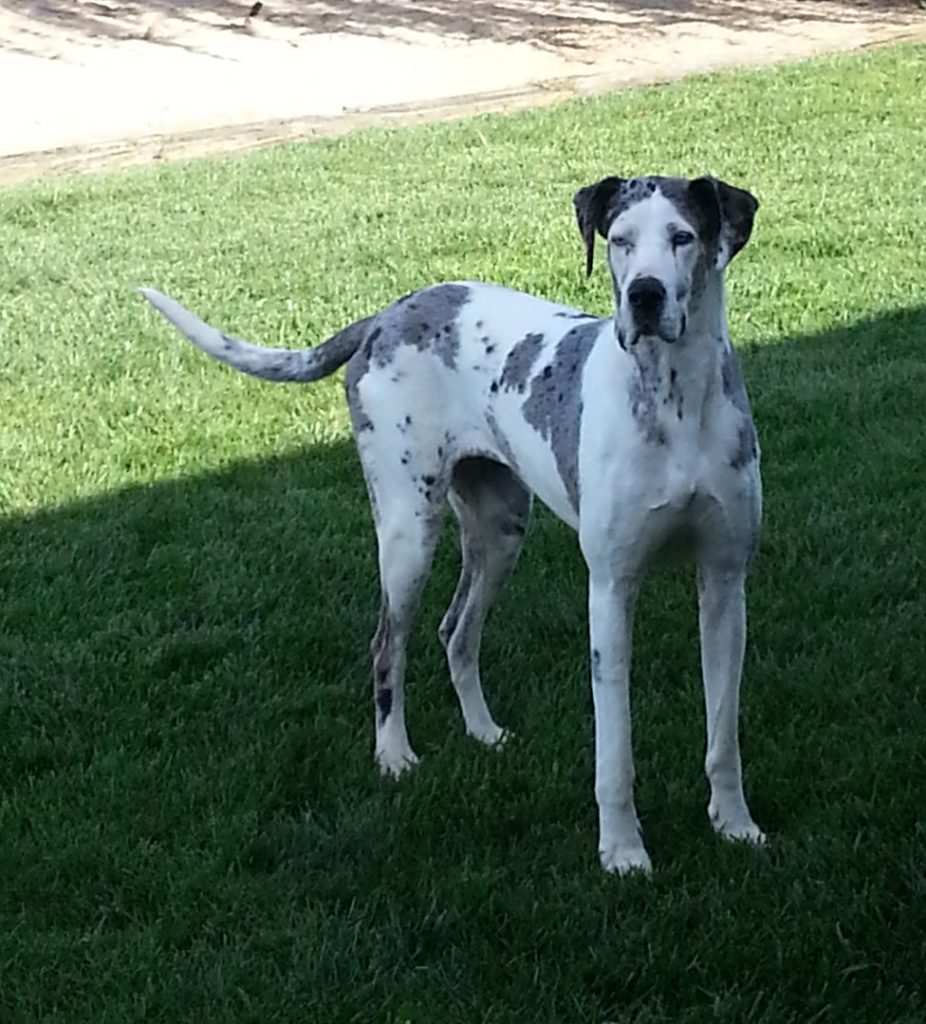 Our condolences to Cheryl and her daughter on the loss of their special girl Marble. Here is what Cheryl wrote to us about Marble:
"As a long time owner of many Great Danes, I had decided not to start with a puppy, but rather consider fostering rescues with Colleen. When Colleen called me in October 2012 to say that a harlequin female was coming in, I met her at the photo shoot directly following her spay, so the Dane was a little loopy. When I got her home I knew right away I would not be able to hand her back over, so I contacted Colleen to arrange for her adoption. We named her Marble for obvious reasons, and she was by far one of the best dogs I've ever had the pleasure of having as a part of my family. She was well behaved, loving, and enjoyed living on acreage, becoming friends with my horses. In March in noticed a tumor and brought her to Dr. Alex at Loomis Basin Vet Clinic. Directly following surgery, the prognosis was not good as it had metastasized to other areas of her body. Dr. Alex only gave her about a month longevity until she would need to be put down due to pain associated with the cancer, but Marble continued to have good quality of life for another two months, until the sad day came on May 24th when she let me know she was ready. She will be forever loved and missed by my daughter and I, who continue to remember her lovingly as she deserved."
Thank you to Cheryl for writing this touching tribute.